Flashback: weird phones from unexpected brands part 2 - Pepsi, Onkyo, Kodak, Red
Peter, 08 November 2020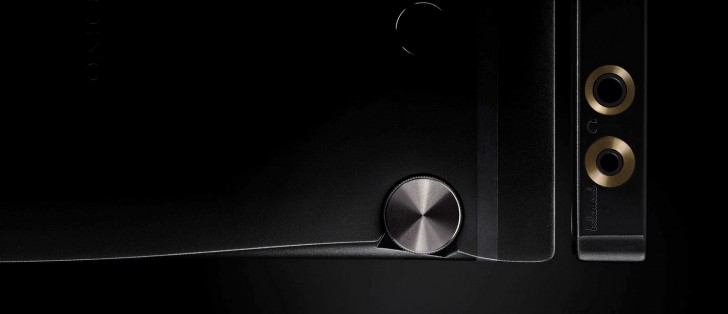 Last month we looked at some phones from unexpected brands, but that wasn't nearly all of them. Today we'll look at some more oddball phones from companies whose business is quite different (sometimes completely unrelated to electronics).
Pepsi P1
Is Pepsi okay? Regardless of your soft drink preferences, you probably didn't expect Pepsi to make a smartphone. There were two phones, actually, the Pepsi P1 and P1S, and they tried launched in China with a crowdfunding campaign on JD.com.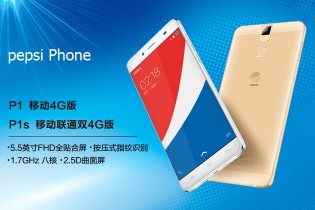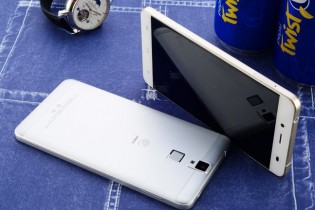 The Pepsi P1 and P1s tried to launch with a crowdfunding campaign
That plan backfired on the company. The campaign can still be seen on the site and you'll notice that it only reached 43% of its funding goal. Which is odd as the P1 was going to be available in very limited numbers, only 1,000 units were on offer, and they were quite cheap. The asking price was CNY 700 ($110/€100 at the time). This was a marketing campaign meant to drum up some attention rather than turn a profit.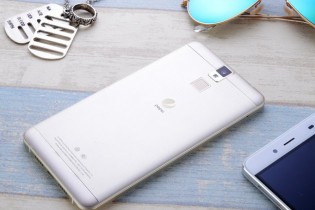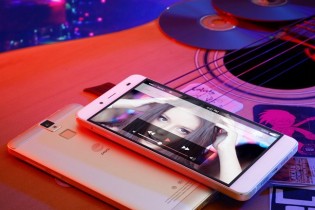 There wasn't much to them beyond the Pepsi branding, however
The Pepsi phones were manufactured by a Chinese ODM and ran "dido OS" – an Android skin that was also used by some Doogee phones. Of course, this one had a Pepsi theme installed. And though they were cheap, the hardware was actually pretty good. The P1 had an aluminum body, a 5.5" 1080p screen, octa-core processor, 13MP camera and LTE connectivity.
PS. While Red Bull runs an MVNO on the A1 Telekom Austria network, there aren't any own-branded phones (the ZTE Redbull V5 certainly isn't related to the energy drink company). We didn't find any Coca Cola phones either.
Onkyo Granbeat DP-CMX1
Onkyo is famous for its audio and home cinema equipment, but the company dabbles in portable electronics too. Things like portable audio players and the Granbeat DP-CMX1 smartphone.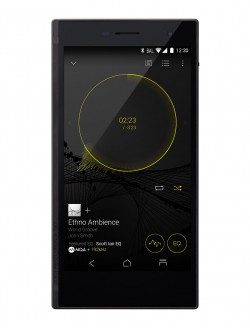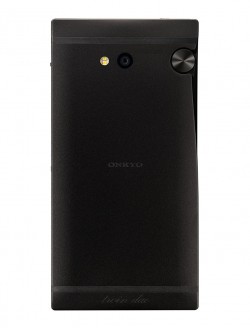 The Onkyo Granbeat DP-CMX1 looked like the company's portable audio players
In many ways this is similar to the Marshall London we saw last time. It had both a standard 3.5mm headphone jack and a balanced 2.5mm jack. Balanced jacks send the audio signal twice, the so-called "hot" and "cold" signals are mirrors of each other. This setup is much more resilient to picking up interference from noisy electrical equipment compared to the standard unbalanced jacks you see every day (or used to see, anyway).


The phone was equipped with two DACs as well as two amplifiers. It was a hefty piece of kit machined out of aluminum and had physical playback buttons on the side and a volume dial, giving you fine-grained control unlike typical volume buttons.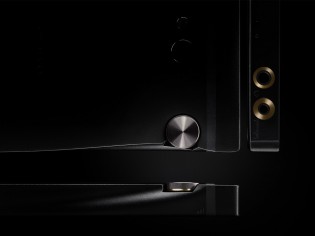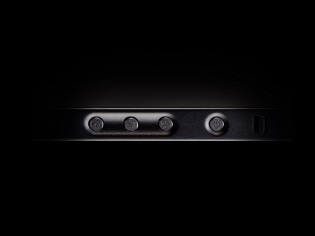 Two jacks and a volume dial • Hardware playback controls
The Onkyo Granbeat DP-CMX1 had 128GB storage – not much for FLAC files, you may be thinking. The phone did have a microSD slot (rated for up to 256GB cards). Some reports claim there were two microSD slots (like on the Onkyo DP-X1 player), but those proved to be incorrect.
While impressive as a portable music player, the Granbeat wasn't a great Android phone. It ran 6.0 Marshmallow on a Snapdragon 650 chipset and offered a 5" 1080p screen. The 3,000 mAh battery promised 25 hours of music playback. A 16MP main camera and 4MP selfie camera round off the basic spec sheet.
Kodak Ektra
Photography buffs may recognize the name as an old 35mm camera from the 1940s, but this is about the camera-centric Android smartphone that launched in 2016. Kodak's first Android, the IM5, was a bit of a dud, but the company didn't give up and had another go at it.
The highlight was the 21MP camera on the back with a 1/2.3" sensor, f/2.0 aperture, 6-axis optical image stabilization and 4K video capture. The design of the rear was quite evocative and there was a neat genuine leather carrying case that completed the retro camera look.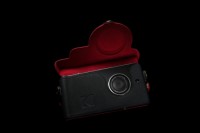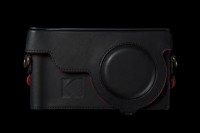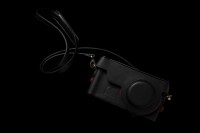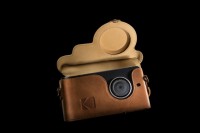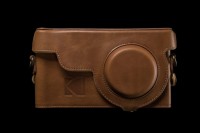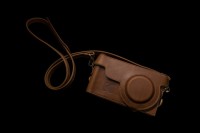 Genuine leather carrying cases for the Kodak Ektra
As Leica does today, Kodak leaned into its film camera expertise and offered cool retro modes. For example, the Super8 video app added film grain, vignetting and shifted colors to simulate the 8 mm film look. There was a black and white mode dubbed Tri-X too. You don't hear these names anymore, but they are legendary films by Eastman Kodak.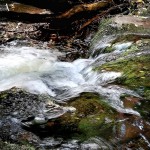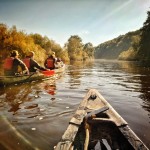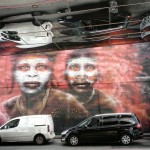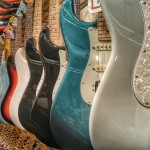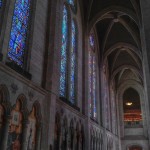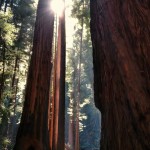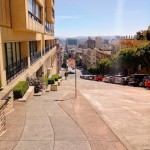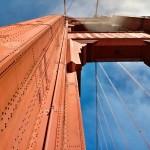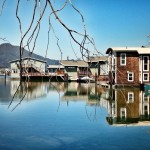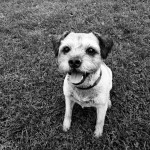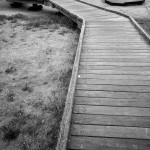 Camera samples from the Kodak Ektra
Anyway, the Kodak Ektra had a 5" 1080p screen and was powered by a Helio X20 chipset with 3GB of RAM and 32GB storage (expandable with a microSD card). It launched in the UK first at a price of £450, reaching Europe in December of 2016 with a €500 price tag and then the US in mid-2017 at $400. Kodak also partnered with Archos to release a few Kodak-branded tablets around the same time.
RED Hydrogen One
A more recent attempt at an Android smartphone from a camera company is the RED Hydrogen One. RED cameras have exploded in popularity and are used both by small productions and big Hollywood blockbusters. So, you'd expect this to be the best camera phone ever made, right? Well...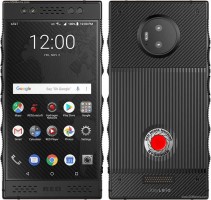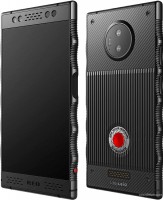 The RED Hydrogen One had a unique utilitarian design
Even though the Hydrogen One was announced in 2018, it was oddly focused on 3D – it had two 12.3MP cameras on the back and a autostereoscopic 3D display. This was allegedly more advanced than 3D screens we've seen in the past, RED called it "4 View" (or 4V).
It was supposed to create a holographic effect by outputting four images instead of the usual two. Seeing it in person was quite underwhelming, this was quite far off R2D2 projecting a hologram of Leia. The dual camera's holographic photos didn't deliver on RED's promises of camera revolution either.
The company was preparing an interesting addition for the Hydrogen One – the mother of all camera add-ons, the Lithium 3D. Prototypes weighed a massive 3kg (6.6lbs) and this was without a battery. The add-on was intended to shoot high-quality 3D video with the phone serving as its display. The only phone that could do the job, really, as that 4V display was needed to properly preview the holographic footage shot by Lithium.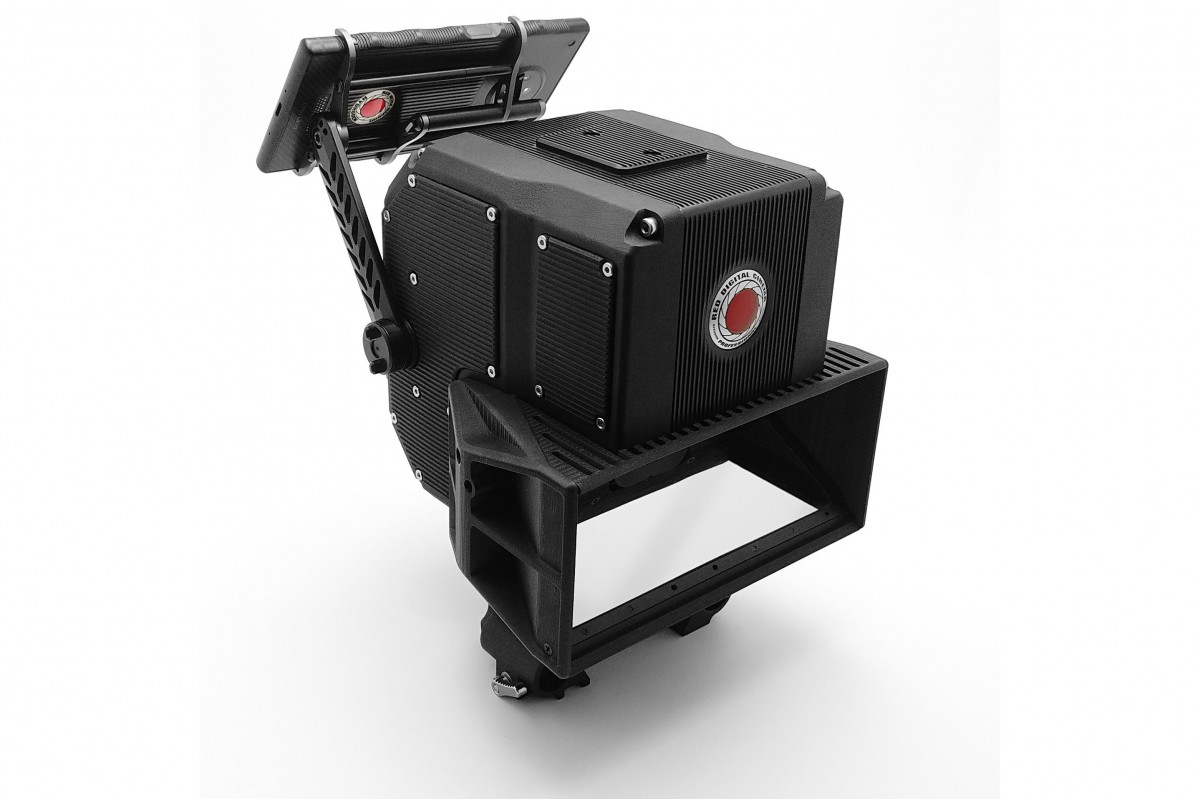 And it would have been mightily impressive footage too, as the dual camera system could capture 8K video. This was intended to be tool used by professionals, but the project was canceled before completion. The phone itself had a limited launch and quickly faded away.
We hoped you enjoyed the second edition of weird phones from unexpected brands. Again, there are many we didn't cover so there might be a part 3 in the future. By the way, we loved your suggestions in the comments on the previous article, so keep them coming.
Related
OK. How about the Puma Phone?
Azumi Mobile
14 Dec 2020
3Sq
Are Pepsi P1 & P1s coming in Europe?
Anonymous
26 Nov 2020
4Am
You should look at brands such as Polaroid and Energizer
Popular articles
Popular devices
Electric Vehicles