Huawei Mate 10 or P11 will be sold by AT&T next year
Vlad, 04 August 2017
Back in March we heard that Huawei could be in talks with AT&T about the carrier offering the Chinese company's top of the line mobile devices. And today a new report confirms those talks did in fact take place. Furthermore, it claims that "AT&T has tentatively agreed to sell Huawei's upcoming flagship smartphone in the US in the first half of next year". This allegedly comes from "people familiar with the matter".
It's not a 100% done deal yet, however. That will only happen when "the phone clears all the technical hurdles and the companies agree on the commercial terms of the release". At the moment, Huawei engineers are actively working on hardware and software modifications which are said to be "necessary for meeting U.S. telecom standards and AT&T's requirements".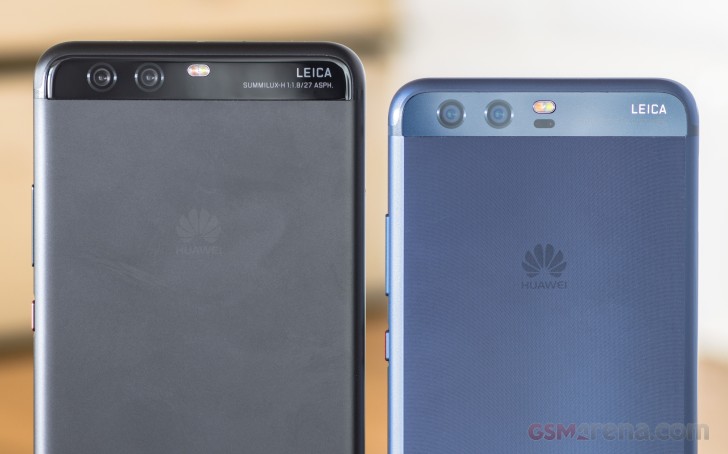 Huawei P10 Plus and P10
The exact handset this relates to isn't named, but it isn't hard to guess. It's probably the upcoming Mate 10, which will get its official unveiling this October. A less likely alternative is the P11, 2018's successor for the P10 from this year, but that's probably in much earlier stages of the design process at the moment, so it's less plausible that engineers would already be modifying its software for AT&T.
Although it's been the world's third largest smartphone maker for quite a while, Huawei's market share in the US hovers around 1%. That's because so far it hasn't had any deals with the big carriers for sales of its high-end smartphones, so if you want a Huawei device in the US right now you need to buy unlocked from third party retailers - and not many people do go that route. If Huawei is to reach its goal of leapfrogging both Apple and Samsung to become the world's largest smartphone manufacturer in 2021, it definitely needs a bigger foothold in the US market. And this deal with AT&T may be the first step towards achieving that.
Related
I was thinking like you until being ripped twice by Samsung in last 7 years and finally switched to Huawei and got P10 Lite. I cannot explain how I'm satisfied with it. you must see for yourself to be able to understand what is difference between med...
It is not easy game. Many troubles,Huawei needs time. Iphone and SS
please stick with china and india ... do not even think of entering us market .... people will laugh at iphone clones !!
Popular articles
Popular devices
Electric Vehicles