Weekly deals: the best smartphone deals from Germany, the UK, the US, and India
Peter, 28 May 2023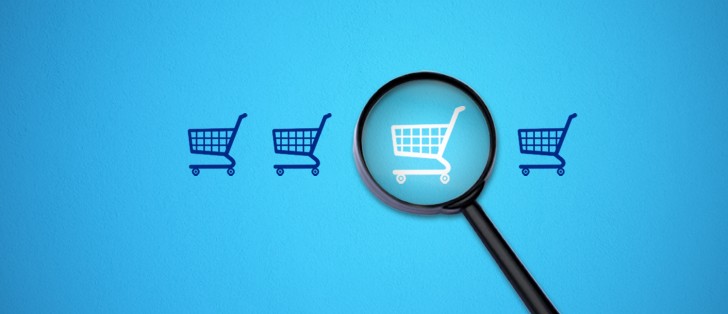 The Google Pixel family is experiencing a tug of war between the Pixel 7 and 7a and in some markets the old flagship has the upper hand thanks to solid price cuts. We also found great deals on all four iPhone 14 models, all three Galaxy S23 phones as well as a variety of mid-rangers.
Germany
Now that the Pixel 7a is out, the older Pixel 7 is almost obsolete – unless you find a great offer. In Germany, you can pick it up for €546, compared to €510 for the 7a. Worth it? The 7 has slightly higher end hardware and €36 isn't much, so it's at least worth thinking about.
The Pixel 7 Pro doesn't have to worry about the 7a, it still has a QHD+ 120Hz LTPO display and a 5x periscope, which the non-Pros can't match.
If all of the Pixel 7 family is too pricey for you, consider the Pixel 6a. It's quite a step back from the 7a but a lot cheaper than it too. Plus, Google phones get better software support than most others in this price range.
Instead of a Pixel 7a, how about a Galaxy S21 FE? It has more storage for about the same amount of cash, plus a tele camera (3x). The Snapdragon 888 runs hot, but is still quite fast.
If you're looking for a phone with long-term software support that doesn't break the bank, check out the Galaxy A34 and A54. Both will receive 4 OS updates (both start with Android 13) and 5 years of security patches. The A34 is cheaper and a bit bigger (6.6" vs. 6.4", both 120Hz FHD+ AMOLEDs), the A54 has the better chipset (Exynos 1380 vs. Dimensity 1080) and better camera setup.
In early April, the Redmi Note 12 Pro (the 5G model) was going for €400 for an 8/128GB model, now you can get the 6/128GB model (note the lower RAM) for €300. With a Dimensity 1080, this is an alternative to the Galaxy A34. While both phones have 5,000mAh batteries, the Samsung has much better battery endurance than the Xiaomi (134h vs. 97h). On the other hand, the Redmi is much faster to charge (67W vs. 25W)
Three of the four iPhone 14 models are selling with discounts over €200, the vanilla 14 is at €154 (note: this is for the 128GB versions). There isn't much to say about the iPhone 14 phones, you know what you're getting with them – including good resale value.
The Poco X5 and X5 Pro are €80 apart. The pricier model has the better Snapdragon 778G compared to the lackluster 695. It also gets the better camera (108MP main sensor vs. 48MP) and better display (same size, resolution and refresh rate, but it's a 10-bit panel with Dolby Vision). The Pro also has faster charging (67W vs. 33W) for its 5,000mAh battery. We think all this is worth the €80 upcharge, but some might disagree.
The Motorola Moto G72 is a decent 4G mid-ranger. We'd recommend getting a 5G phone, especially if you plan to keep it for more than 2 years, but at €230 the G72 offers a 120Hz 6.6" FHD+ display, a 108MP main camera and a good 5,000mAh battery with 33W charging, plus goodies like a 3.5mm headphone jack and a microSD slot.
UK
Here the Pixel 7 vs. 7a rivalry is closer than most other places – the old flagship is just £13 more than its younger sibling. At this price, we'd get the 7 for its slightly better hardware.
The old Pixel 6a is no match for the 7a, but it has many happy users and is just £290. You lose out on the newer chipset, 64MP main cam and 90Hz display, but the software experience is quite close.
There's also the Pixel 7 Pro at just under £700. This is the one to get if you want an actual zoom camera, a 5x periscope, as well as a modern 120Hz LTPO display with QHD+ resolution to boot.
Instead of a Pixel 7a you might want to get the Samsung Galaxy A34 – at £300 it costs essentially the same as the older 6a. However, it will get better software support than the Google phones with 4 OS updates and 5 years of security patches.
The Realme GT2 is over a year old now, but this old dog still has the heart of a Snapdragon 888 and a 120Hz HDR10+ display, plus a fast charging 5,000mAh/65W battery. It's one headphone jack short of being a great budget gaming phone.
The Nokia G22 is one for the Do It Yourself crowd. HMD offers 3 year warranty and you can do repairs yourself, thanks to the QuickFix design. You can hit up iFixit for instructions, tools and replacement parts. That said, 3 years is about how long this phone will last – HMD promises 2 OS updates and 3 years of quarterly security patches.
Here's a cheapo tablet, the Galaxy Tab A7 Lite. This is good for streaming, casual gaming and scrolling through social media – things you can do on the go, if you pay £30 extra to get the LTE model.
Did you see the Nvidia 4060 Ti 8GB benchmarks? Oof. You will be better off saving some cash and getting a 3060 Ti 8GB for not much more than a 4060 non-Ti (and that one won't be out until July).
USA
Amazon unveiled its largest tablet yet, the Fire Max 11, earlier this week. As you can tell by the name, this has an 11" screen, which has 2,000 x 1,200px resolution. As usual with Fire tablets, most of the budget was spend on a good quality display rather than a fast chipset, this makes it hard to beat for content consumption at $230.
If you're looking for a flagship phone, any of the Galaxy S23 trio can be picked up for under $1,000 if you're happy with 256GB storage.
The Pixel 7 goes for $600 right now, $100 more than the 7a. That's too much, if you ask us. So, either get the Pixel 7a or the older 6a at $330.
Or maybe not a Pixel at all but the Samsung Galaxy A54 instead. It costs $75 less than the 7a, it has a bigger, better screen (6.4" 120Hz HDR10+ vs. 6.1" 90Hz) and one more OS update.
India
Amazon India offers the iPhone 14 and 14 Plus at ₹12,000 and ₹13,000 less than Apple.com. You could buy a 5G Android with those savings – not a good one, but those are still huge price cuts.
The Samsung Galaxy A34 and A54 haven't budged since launch, but these phones still offer great value for money with 4 OS updates and 5 years of security patches.
If you're looking for something cheaper, the Galaxy A14 5G offers next-gen connectivity (thanks to an Exynos 1330 chipset), a large 6.6" FHD+ display (90Hz LCD) and an equally large 5,000mAh battery (15W).
Alternatively, you can get the Galaxy M14 for ₹5,000 less. It has the same Exynos 1330, same display, same cameras even, not to mention a larger 6,000mAh battery with faster 25W charging. This particular model has less RAM (4GB vs. 6GB), but considering everything else, it's hard to pick the A14.
vivo recently refreshed the iQOO Z7 formula with the Z7s. It's almost the same phone, except it uses a Snapdragon 695 instead of a Dimensity 920 (this means no 4K/30 recording). At ₹19,000, this is an alternative to the Galaxy A14 5G.
The iQOO Neo 7 (8/128GB) was ₹30,000 in mid-April, now it can be found for ₹28,000. This phone has a larger than average 6.78" 120Hz display with FHD+ resolution and HDR10+ support. It's powered by a Dimensity 8200 chipset and a 5,000mAh battery with super fast 120W charging. The camera is the only downside with a single 64MP module on the back (1/1.97" with OIS, we're not counting the pair of 2MP helpers).
The iQOO Z6 Lite has a similar story – the 6/128GB model was ₹16,000 at the end of April and is ₹14,000 now. This one features the rare Snapdragon 4 Gen 1 chipset and as a 6.58" 120Hz LCD plus a 5,000mAh battery. Make sure to compare it against the Galaxy M14/A14, all three are quite close in terms of specs.
The Oppo F23 launched earlier this month and it has a sizable 6.72" 120Hz IPS LCD. This is comparable to the iQOO Neo 7, though for ₹3,000 less, you're getting double the storage (256GB), not to mention a microSD slot, plus we know that some prefer LCD over AMOLED. That Snapdragon 695 is a significant downside, however.
The Realme Narzo N53 is another large phone from earlier this month. The 6.74" 90Hz IPS LCD has FHD+ resolution, which is great to see given the sub-₹10,000 price tag. The Unisoc T612 is fast enough (note that it only has 4G connectivity) and you get a large 5,000mAh battery with 33W charging.
If you liked Breath of the Wild, you'll love the new The Legend of Zelda: Tears of the Kingdom. You can play in a Nintendo Switch, which will cost you around ₹30,000. The difference between the LCD-equipped V2 model and the OLED model isn't huge, we've linked both below. Super fans may want to grab the Zelda-branded edition, though that one isn't bundled with the game, so you're just paying extra for decals.
Related
Nintendo still doesnt sell officially in india, no support for switch.
Because the V2 was launched in 2019. And yes, the internals of the Switch are ancient.
4 years old? It's 6 years old crap with 8 years old chip, Your grandmother has newer gadget than this Nintendo crap 😂
Popular articles
Popular devices
Electric Vehicles