Weekly deals: the best smartphone deals from the UK, Germany, India and the US
Peter, 27 August 2023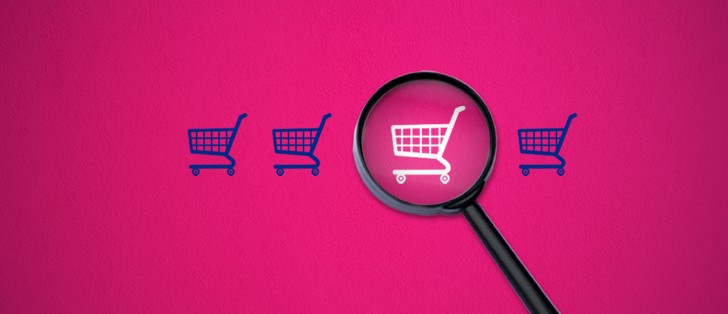 The first day of school is almost here, so now may be a good time to pick up a new phone – or perhaps a new tablet will be more useful. We'll also look at some accessories too.
USA
Google is charging $444 for the Pixel 7a. At this price you may as well get the Pixel 7 at $450. This offer also comes with a small discount on Pixel Buds too ($60 off for the Pro and $40 off the Buds A-Series).
Or you could pick up to Samsung Galaxy A54 for $100 less. It has a comparable 6.4" 120Hz AMOLED display (vs. 90Hz) and a similar 50MP 1/1.56" main camera (vs. 1/1.31", both with OIS) and 12MP ultra wides. The Galaxy has expandable storage and though its Exynos 1380 chipset is no match to the Tensor G2 in terms of raw performance, it is quite efficient – with a 5,000mAh battery, the A54 achieved a 119h endurance rating compared to the 4,355mAh battery and 96h rating on the Pixel.
By the way, check out our other post for Galaxy Z Fold5 and Galaxy Tab S9 deals.
If you're on the market for a cheapo tablet, the Amazon Fire HD 10 is a decent pick – it can handle video streaming and online classes easily, plus some light gaming. Note that this version comes with ads.
For $10 you can grab the Kids Pro version – no ads and a free year of Amazon Kids+ subscription (allowing you to download kids books for free). There is also a kid-friendly case with a built-in kickstand. For $170 you can also get a Bluetooth keyboard into the package too. Note that this one has less storage, so you might want to pick up a cheap microSD to compensate.
Sony clams that its WF-1000XM5 have the best noise canceling on any of its buds. They also support high quality audio (LDAC) and 360 Reality Audio with head tracking (some streaming music services support this as well as some games). The buds are rated IPX4 for splash resistance and have an 8 hour battery life outside the case (with quick charging 3 minutes are enough for 1 hour of listening time).
The more gaming-oriented among you may want to check out the INZONE headphones instead. We normally see the wired H3 discounted and sometimes the wireless H7 too. The Sony INZONE H9 is wireless with both Bluetooth and dongle for a low-latency connection. These can work simultaneously, so you can connect the headphones to the PS5 and your phone at the same time.
The H9 have active noise cancellation, which sets them apart from the H7. Both have 360 Spatial Audio (the H7 have the low-latency dongle too). It's up to you whether the ANC is worth $100.
Best Buy has discounts on MacBook Airs – from the original M1 model to the two M2 versions. The 13" M2 is $200 more than the M1 model, the 15" model is even pricier. All three have plenty of power for school and most work tasks, all three are very portable. The M2 versions have brighter Liquid Retina displays (500 nits vs. 400 nits) but also a notch for the FaceTime camera (which is 1080p, unlike the 720p cam on the M1 Air). All three models have the same port selection (2x Thunderbolt).
UK
The Honor Magic5 Pro is one of the best camera phones of 2023 with a triple 50MP camera, including a large 1/1.12" main sensor, 3.5x periscope and a 122° ultra wide modules. Even the 12MP selfie camera with a wide 100° lens is impressive. The Snapdragon 8 Gen 2 chipset paired with a huge 6.81" 120Hz LTPO display are among the best too, plus there is a fast charging 5,100mAh battery inside (66W wired, 50W wireless charging).
When you go to HiHonor.com, you will see a 10% discount for orders over £250, so the price falls to £765. If you own another Honor device, you can get another 10% discount (you will need to enter its serial number).
The Pixel 7a is quite different – no MagicOS, just Google's take on what Android should be. Also, the display is a petite 6.1" 90Hz panel (FHD+) and instead of a huge camera sensor, you get a Tensor G2 chipset and proprietary image processing (64MP 1/1.73" main and 13MP 120° ultra wide cameras). This offer includes a 30W Google charger, which is a bit overkill for this phone (it only goes up to 18W over a wire and 7.5W wirelessly when charging its 4,3850mAh battery). You could use it for other USB-PD compatible electronics, of course.
Next up, a pair of 5G Redmis. The Redmi Note 12 Pro+ is £90 more than its non-plus sibling. The key difference is that the Pro+ has a 200MP main camera (1/1.4" sensor) and 120W wired charging for its 5,000mAh battery (23 minutes for a full charge with Boost on, 30 minutes without it).
The Redmi Note 12 Pro has a 50MP main (1/1.56") sensor and 67W charging for its 5,000mAh battery (55 minutes for a full charge). Other than that the two phones are identical with a 6.67" 120Hz 10-bit AMOLED display, Dimensity 1080 chipset, 8MP ultra wide cameras and stereo speakers plus 3.5mm headphone jacks. The two phones are rated IP53.
As an alternative to the Note 12 Pro, you can get the Samsung Galaxy A34. It has a higher IP67 rating and uses the same Dimensity 1080 chipset. The 6.6" 120Hz AMOLED display (FHD+) is only an 8-bit panel, though. Also, the 48MP 1/2.0" sensor is smaller (both cameras have OIS), the 8MP ultra wide is the same. This 5,000mAh battery is slower to charge at 25W (1 hour 24 minutes to full), but it has a much higher endurance rating (133h for the Samsung and 97h for the Xiaomi). Don't forget about Samsung's promise of 4 OS updates and 5 years of security patches. That's better than even the Pixel 7a.
Another phone worth looking at is the Poco X5. This one gets its 5G from a Snapdragon 695 instead and has a similar 6.67" 120Hz AMOLED display (FHD+, 8-bit) and IP53 rating as the Redmi. However, this one only has a basic 48MP main camera (that can't even record 4K video) in addition to its 8MP ultra wide. And while the 5,000mAh battery gets a decent 106h endurance rating, the 33W charger needs 1 hour 6 minutes to fully charge it.
If you want to give your kid a phone, but they are not old enough for the constant barrage of social networking updates, how about something basic – a Nokia 2660 Flip. This is a 4G phone, so it will work fine on modern networks and can only run a few basic games (no Minecraft, no Fortnite, etc.).
As we mentioned in the beginning, a new tablet may be more useful than a new phone. The Honor Pad X9 is a sleek new slate – its aluminum frame measures only 6.9mm thick and weighs 495g. It has an 11.5" 120Hz LCD (2,000 x 1,200px, 15:9), a Snapdragon 685 and a 7,250mAh battery. Note: there is no microSD slot or 3.5mm jack, but there are 6 speakers on board. You can grab a flip cover for £20 more.
Alternatively, there is the Amazon Fire Max 11. It's Amazon's beset tablet yet and is fairly pricey for a Fire slate (especially considering that this version has ads). The storage on this one is expandable and a basic stylus is supported. A Fire Max 11 + Keyboard Case combo is available for £250.
Moving on to wearables, the king of the category is undoubtedly the Apple Watch Ultra. This watch can go diving, it can go snowboarding and it can break the bank – the £180 discount does help a bit, though.
On the other end of the spectrum is the Redmi Band 2 – a £25 smart band with a 1.47" display. It covers all the basics (sleep, heart rate and exercise tracking) and while it's not as accurate as the Apple watch, it's a solid first smart wearable.
For something more capable from the same family, the Xiaomi Smart Band 7 Pro costs double, but is still a very affordable £54. It has a 1.64" display (326ppi) with tempered glass protection and 500 nits brightness. Both it and the Redmi band are rated at 5 ATM water resistance.
Finally, the Sony WH-CH720N headphones are medium price over-ear headphones with active noise cancellation. They are not quite as good as the WH-1000XM5, but they are much better than the price difference between the two models might suggest. Check out our review for more details.
Germany
A few weeks ago the Poco F5 (12/256GB) was €442, now it's down to €370. This is a fan-favorite with the Snapdragon 7+ Gen 2, a 6.67" 120Hz display (a 12-bit panel with Dolby Vision) and a basic but decent 64+8MP camera setup. It has a 3.5mm jack and stereo speakers, an IP53 dust and water resistance rating and a 5,000mAh battery (118h endurance) with 67W charging (47 minutes to full).
The Motorola Edge 40 is in the same price bracket. This one has the less capable Dimensity 8020 chipset, but the 144Hz 6.55" AMOLED display stands out in its own way. Some Edge 40 variants have vegan leather backs, all of them are rated IP68. The 1/1.55" 50MP sensor in the main camera is better than the Poco. The 4,400mAh battery is small, but the 98h endurance rating is good enough and the 68W charger is pretty zippy (40 minutes to full), plus 15W wireless charging is supported.
The Pixel 7a is quite pricey from the official store at €510. We're only mentioning since Google is offering a free pair of Pixel Buds Pro with each 7a (the offer is valid until September 4).
The Honor Magic5 Pro is one of the best camera phones of 2023 with a triple 50MP camera, including a large 1/1.12" main sensor, 3.5x periscope and a 122° ultra wide modules. Even the 12MP selfie camera with a wide 100° lens is impressive. The Snapdragon 8 Gen 2 chipset paired with a huge 6.81" 120Hz LTPO display is nothing to sneeze at either, plus there is a fast charging 5,100mAh battery inside (66W wired, 50W wireless charging).
HiHonor.com offers a €250 discount so the starting price is €1,000. On top of that, you can pick a free Honor Earbuds X5 or Honor Band 7.
Android, Android, Android – what about Apple? An iPhone 12 (128GB) can be yours for just over €500. Yes, it's two generations old now (soon to be three), but iPhones age slower than their Android counterparts. Also, the Apple.com price for this phone is €850, which is a bit insane if you ask us.
The Doogee V30 is a 5G phone that's built like a tank – the MIL-STD-810H compliant design has been drop tested onto concrete from 1.8m (6') and is rated IP69K (resistance against hot water jets). It has a 108MP main camera and a 20MP night vision camera with 2 IR lights. All of this is powered by a massive 10,800mAh battery with 66W wired and 15W wireless charging. The V30 weighs 376g, so it's probably not suited for a daily driver, but its ruggedness and features make it a great phone to take to the worksite or to go camping with.
The Honor Pad 8 is a 12" tablet with a 10-bit IPS LCD (2,000 x 1,200px, 15:9). Note that it runs at only 60Hz, but on the plus side it supports a stylus. The slate is made out of aluminum and measures 6.9mm thick and weighs 520g. This is with a 7,250mAh battery inside (22.5W charging). The Pad 8 is powered by the Snapdragon 680. Like with the Magic5 Pro, this one also comes with a free gift - Honor Earbuds X5 or Honor Band 7.
Cheaper and slightly smaller is the Redmi Pad SE. This one has an 11" IPS LCD (90Hz this time) with 1,920 x 1,200px resolution (16:10) and uses the same Snapdragon 680 chipset. It's also made out of aluminum and while it is thicker at 7.4mm, it is both lighter (478g) and has a slightly bigger 8,000mAh battery (only 10W charging, though).
For a sub-€100 tablet, there is Amazon's Fire HD 10. It has a 10.1" IPS LCD (60Hz, 1,920 x 1,200px, 16:9). This hardware hasn't changed since 2021 and uses an old Helio P60T chipset. It's plastic and thick (9.2mm) but not too heavy (465g). And again, it's less than €100.
For an 11" alternative from Amazon, check out the new Fire Max 11. It has an 11" IPS LCD (still 60Hz, but now with 2,000 x 1,200px resolution, 15:9). It is powered by a much more recent MediaTek chipset. It is also more slender at 7.5mm while being not much heavier (490g).
India
Tecno is joining the gaming phone market with devices like the affordable Pova 5 Pro. This one stands out with its LED light strips and transparent back design. It pairs a Dimensity 6080 with a 6.78" 120Hz IPS LCD and a 5,000mAh battery with 68W wired charging. We'd recommend paying the ₹1,000 extra to get 256GB storage - there is a dedicated microSD slot on board, but games will benefit from the faster internal storage.
The Realme 11x is another phone that is only just arriving on the market. It has a 6.72" 120Hz IPS LCD and a 5,000mAh battery with slower 33W charging. It is powered by the Dimensity 6100+ chipset, but MediaTek's confusing naming scheme can't hide that this is a bit worse than the 6080 (only a bit, but still).
The Realme Narzo 60 Pro has been around since July and combines a vegan leather back with a sizable camera island that houses the 100MP main module (and little else). It has a 6.7" 120Hz display, an AMOLED this time, and a Dimensity 7050 that lives up to its name and is more powerful than the 6000 series chips. This one has a 5,000mAh battery with 67W wired charging.
Moving into the affordable category is the Realme Narzo N55. It has a fairly big 6.72" IPS LCD (90Hz, FHD+), but the Helio G88 is a 4G-only chipset that's down on performance compared to the others. There is a basic 64MP camera on the back and a 5,000mAh battery with 33W charging. At least you get expandable storage an a 3.5mm jack.
Next, a trio of phones that costs pretty much the same. The Redmi 12C stands out with the large 6.71" display (vs. 6.6" and 6.5" on the other two, all three have 720p-class resolution). The Helio G85 is pretty fast for the price, though Narzo 50i Prime's Unisoc T612 is no slouch either. The Redmi also packs a 50MP camera (vs. 13MP and 8MP, respectively). The Infinix Smart 7 has the biggest battery at 6,000mAh (vs. 5,000mAh on the other two). All three have expandable storage and 3.5mm headphone jack, the Redmi and Infinix also have rear-mounted fingerprint readers.
The Poco C51 is even cheaper. It has a 6.52" HD+ display (60Hz IPS LCD) and a Helio G36. While it has a decent amount of RAM (4GB), it's running Android Go Edition. The 5,000mAh battery charges at 10W (the trio above also tops out at 10W).
Two Xiaomi tablets sit in two different price categories. The Xiaomi Pad 6 is clearly the better of the two with a 144Hz 11" IPS LCD (2,880 x 1,800px, 16:10) and a Snapdragon 870.
The Xiaomi Redmi Pad SE is a good deal cheaper, the downside is that its 10.6" IPS LCD runs at only 90Hz and has 2,000 x 1,200px resolution (like the Pad 6, it is also a 10-bit panel, though). It features the less powerful Helio G99 chipset and a smaller 8,000mAh/18W battery (vs. 8,840mAh/33W). Still, it has an aluminum body and 4 speakers just like its sibling, despite costing ₹11,000 less.
We may get a commission from qualifying sales.
Related
Nothing yet. Be the first to comment.
Popular articles
Popular devices
Electric Vehicles