Weekly deals: the best smartphone deals from the US, the UK, Germany and India
Peter, 09 April 2023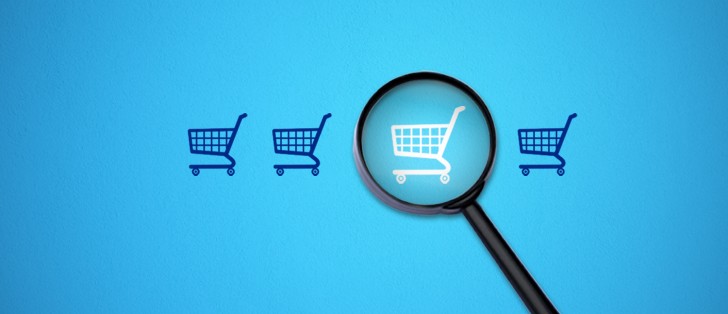 It's well known that the prices of Android flagship fall pretty quickly after launch and we're seeing just that this week. We also found offers for tablets for those wanting a larger screen. Use the links below to jump to your region:
USA
The Galaxy S23 series may be flying off the shelves, but that (thankfully) hasn't prevented price drops even this early in its life cycle. The Galaxy S23 Ultra is already down to $1,000 for the base 12/256GB unit, $200 off its MSRP. Similarly, the Galaxy S23+ is down $150 and is now close to the starting price of the vanilla model. Speaking of, the Galaxy S23 now goes for $700, $100 less than full price.
Here's something for people looking for a cheap 5G phone. The Moto G (2022) is half off, down to $200. And if Moto hadn't insisted on using an HD+ display, we'd be recommending it with more enthusiasm. A OnePlus Nord N200 5G can be found for $240 and it does have an FHD+ display (plus 18W charging instead of 10W), but that's with only 64GB storage while the Motorola comes with 256GB (both have microSD slots). Plus, $40 is $40.
Next up, iPads at three different price points. The Apple iPad Pro 12.9 (2021) is the older model with an Apple M1 chipset rather than the M2 of the 2022 models. Still, iPadOS is not macOS so it's hard to utilize the extra power. This model may cost a cool $1,000 but it comes with both Wi-Fi and LTE connectivity, plus a decent amount of storage (256GB).
For work/study from home, you can get the iPad Air (2022) instead, it costs half as much if you give up the LTE modem and drop to 64GB storage. It has the same M1 chipset, though, so the major difference between the two is the display – 12.9" 120Hz vs. 10.9" 60Hz (not to mention brightness, HDR, etc. which are in favor of the pricier Pro). You could get LTE connectivity for $150 extra, but we would probably go for extra storage and use tethering from our phones if we need data on the go.
The vanilla iPad (2022) has the same screen as the Air, well, unless using the older Apple Pencil 1st gen instead of 2nd gen matters to you. The real reason for the $100 drop in price is the weaker chipset – not that we'd ever call the Apple A14 "weak", especially at $400. Again, LTE is an option, but $150 extra feels like too much.
Finally, while iPhones have gained satellite messaging abilities, it's only for emergencies (you do get location sharing for friends, though). So a dedicated satellite messenger like the Garmin InReach Mini might still make sense if you like camping or need to head out into the wilderness for work.
UK
Which would you rather have? A Samsung Galaxy S21 FE with a Snapdragon 888 or a Galaxy S22 with an Exynos 2200? We're asking because both cost basically the same. The FE is the larger phone (6.4" vs. 6.1") and has the larger battery to match (4,500mAh vs. 3,700mAh), but the S22 has the better cameras. You can compare the FE to the S22+, though that one is pricier.
Instead of a former flagship, you can save some money and get a mid-ranger – the Oppo Reno8 Pro, for example. That one packs a large 6.7" 120Hz AMOLED screen (FHD+) and a 4,500mAh battery with 80W fast charging (compared to 25W for the Galaxys). The phone is powered by the Dimensity 8100-Max chipset. Its 50MP 1/1.56" main camera lacks OIS and there is no zoom lens on board.
For 50 quid less you can have the Honor 70 with a Snapdragon 778G+. It has a much better ultra wide camera (50MP 120° vs. 8MP 112°) and a different battery configuration, 4,800mAh with 66W charging (the endurance rating for both phones came out to exactly 100h). Note that the Honor 70 comes with half the storage, 128GB.
Another £50 down and we arrive at the Motorola Edge 30 Neo with a Snapdragon 695. We know that it's no one's favorite, in part for its inability to record 4K video. The 64MP main camera has OIS, though, but the 13MP 120° ultra wide isn't as impressive. This phone is smaller with a 6.28" 120Hz OLED display and a 4,020mAh battery with 68W charging (and 104h endurance rating).
Trim off another £50 and we're looking at either a Galaxy M33 or a Moto G73. Both are 5G phones (using Exynos 1280 and Dimensity 930, respectively), both have mid-sized FHD+ screens, 120Hz LCDs, both have 50MP main cameras (sans OIS), both have 5,000mAh batteries with comparable charging rates (25W vs. 30W). There are some pros and cons for each phone, which you can see in a head to head comparison.
Another Samsung vs. Motorola showdown is the Galaxy A14 against the Moto G23. This is not as much of a fight as the Samsung has an FHD+ screen compared to Moto's HD+ (both 90Hz LCDs), not to mention 5G connectivity. It lacks an ultra wide camera (the Moto has a 5MP unit) and is slow to charge its 5,000mAh battery (15W vs. 30W), but we'd almost certainly pick it over the Motorola at the current prices.
If you're into VR, you may have watched the price fluctuations of the Meta Quest 2 with worry. The 128GB model is down to £350, £50 down from where it was in March this year.
Germany
Our weekly poll showed that the Samsung Galaxy A54 has potential, but most people were holding off for the reviews to come out. Ours is done (including our video review) and our conclusion was that that the A54 is a solid mid-ranger, though the MSRP was a bit high. Currently, the 8/256GB is down to €500, which is how much you would have paid for the 128GB model at launch. The price is still a bit high, perhaps, but it's quickly getting to more palatable levels.
The Redmi Note 12 Pro is also a recent arrival in Europe and it looks quite competitive against the A54 if you put them head to head. The 8/128GB model is €100 less than the Samsung, the 8/256GB model costs the same (i.e. €500). You get a slightly larger display (6.67" vs. 6.4") and faster charging for the 5,000mAh battery (67W vs. 25W). Check out our review for more details (we also have a video review).
Next up is the battle of the Pocos. Both the Poco X5 Pro and the X4 GT cost €370. The former is a new model from February, the latter came out in June of last year. You're looking at a Snapdragon 778G (X5 Pro) v.s. Dimensity 8100 (X4 GT), a 6.67" 120Hz AMOLED vs. 6.6" 144Hz IPS LCD, a 108MP vs. 64MP cameras and basically identical batteries with 5,000mAh or so capacity and 67W charging. Also, both phones launched with Android 12, though the newer model got MIUI 14 instead of v13.
One more Poco worth looking at is the X5. Its screen is similar to that of its Pro sibling (except with Gorilla Glass 3 instead of GG5), but you lose the 778G in favor of the Snapdragon 695. Also, the 108MP camera is swapped out for a basic 48MP module and the charge speed is reduced to 33W. That's a lot of cutbacks, but the phone is 33% cheaper.
Lower down the price charts is the Moto G13. This is a sub-€200 phone and it lacks 5G connectivity, an ultra wide camera and the 6.5" IPS LCD (90Hz) has only HD+ resolution. But the G13 is 33% cheaper than the Poco X5, so there's that as well.
India
Two 5G phones, both costing about the same – well, the Oppo A74 5G is ₹500 more than the Tecno Pova Neo 5G, but that's a tiny difference. The Pova is larger with a 6.8" screen and 6,000mAh battery (vs. 6.5" and 5,000mAh), plus it runs its screen at 120Hz instead of 90Hz. The chipsets on both are nothing to write home about (Dimensity 810 and Snapdragon 480), but the A74 has 2 extra gigs of RAM, both have 128GB of expandable storage. The Oppo also has an 8MP ultra wide camera vs. none on the Tecno.
Next up we looked at a couple of 10" tablets, both with 2,000 x 1,200px 10-bit screens. The Redmi Pad costs ₹1,500 more but it has a 90Hz panel (vs. 60Hz), the better chipset (Helio G99 vs. Snapdragon 680) and double the RAM (both have microSD slots), plus a slightly larger battery (both with 18W charging). We have reviewed both slates if you want to go into more details.
There is a sale on Sony headphones. We start off with over-ear models, the WH-1000XM4 and XM5 with a ₹7,000 price difference between them. The newer model has improved ANC, though we're not sure it is worth the extra cash (especially since we had some complaints in our review).
If you're looking for TWS buds instead, you can have the Sony WF-1000XM4 or the LinkBuds S for ₹3,000 less. The LinkBuds are smaller and lighter, making them more comfortable. Both have ANC on board but the WF model has better drivers (5mm vs. 4mm).
We'll wrap up with a huge but surprisingly cheap phone – the Tecno Pova 3 is under ₹10,000 and has a massive 6.9" display, a 90Hz IPS LCD with FHD+ resolution, and an equally massive 7,000mAh battery with 33W fast charging. It's not the fastest, but it is pretty fast for a sub-₹10,000 device. And it even has a 50MP main camera that can do 1440p video recording, plus niceties like a microSD slot, a 3.5mm jack and stereo speakers.
Related
Anonymous
11 Apr 2023
skJ
Their prices are always off, I guess the commission🤔
Anonymous
11 Apr 2023
YYX
Meh.
S23U user
10 Apr 2023
nE1
Great l👀king US prices for the S23 series (especially if that includes tax?).
Popular articles
Popular devices
Electric Vehicles