Weekly poll results: depth and macro cameras still have some support, new tech is preferred
Peter, 14 November 2021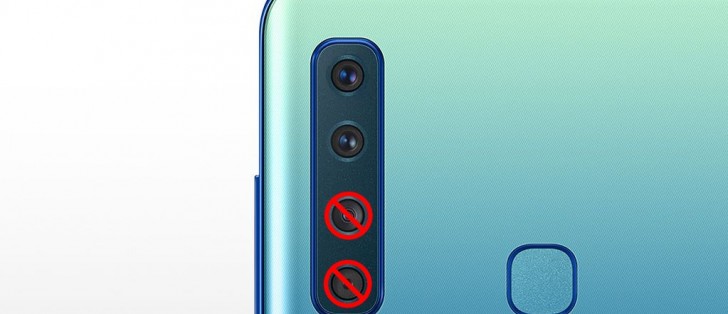 Last week's poll showed some divided opinions when it comes to camera modules besides the core three (wide, ultrawide and tele). Depth sensors and macro cameras still have a place on modern smartphones, but it's not quite as simple as that.
The most popular option in both polls showed that using the latest technology is preferable. For depth, that means using a proper 3D sensor instead of calculating depth using an extra camera module. For macro, adding autofocus to the ultrawide module is the way to go.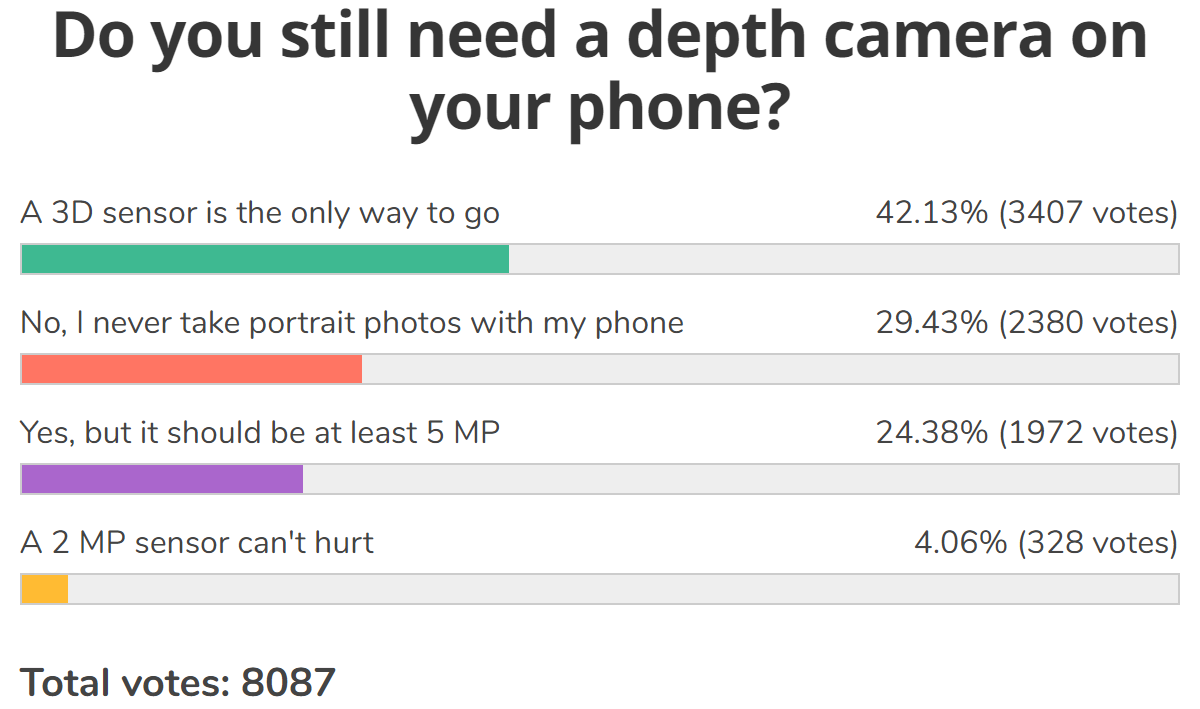 As we discussed last week, both of these options add cost to the phone. So, some people would be happy if there are dedicated modules for depth and macro, as long as the maker doesn't skimp on quality – the cameras should have at least 5MP sensors.
However, the most popular resolution for such secondary modules right now is 2MP – and the polls clearly show that this is about as good as nothing. So, if makers want to advertise a higher camera count, they better spend a bit more on sensors and optics to make the additional modules actually useful.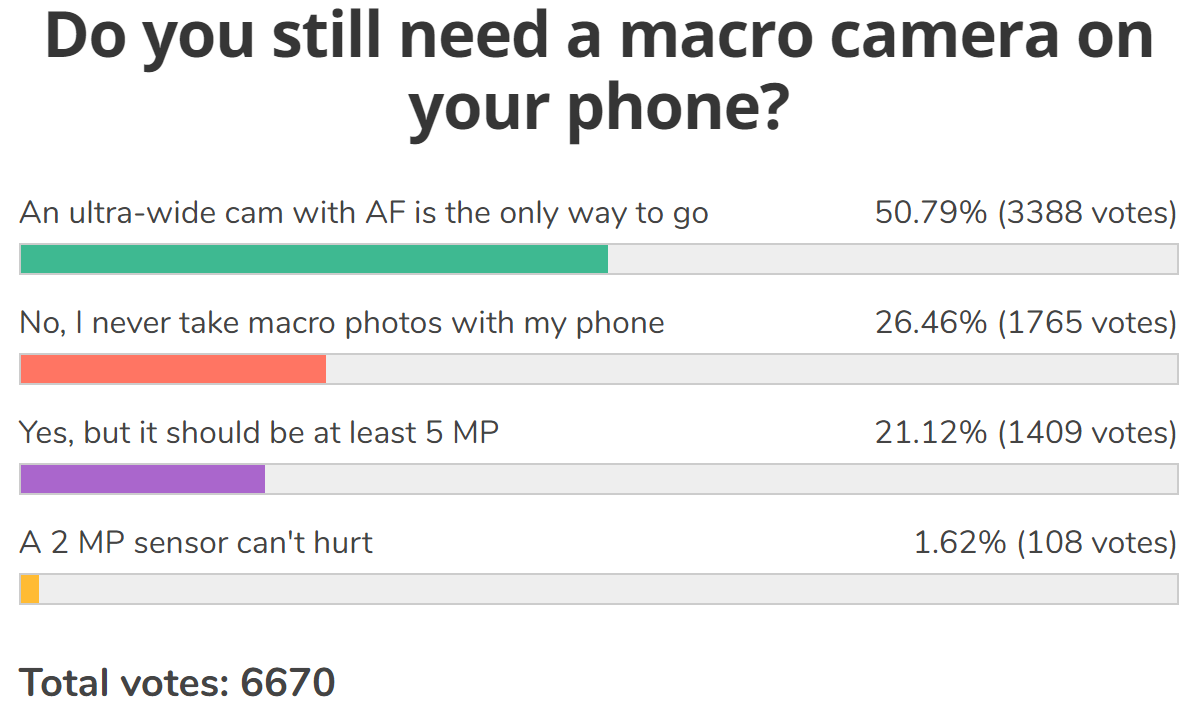 The third large group that formed in the polls just doesn't care about portrait or macro photography. That's not unusual, some barely use the cameras on their phone at all, let alone playing around with special modes. Still, if you're going to do it, do it right.
Related
AnonD-909757
16 Nov 2021
pZV
Because you don't want to admit/can't realize that the smartphone market is just the worse, and they just disrespect consumer so much it is disgusting. This is still better than not putting any Telephoto and putting a 2Mp Macro instead...
Anonymous
16 Nov 2021
KZK
"...they simply avoid putting in on cheap phones to not damage the sales of more expensive phones." I doubt that. Of course you can put a telephoto camera on a cheap phone by putting a low-res 5MP or 8MP sensor with plastic lens and ca...
AnonD-909757
15 Nov 2021
pZV
It isn't as costly as you think it is. It is simply deemed a "premium" feature, and even if it isn't expensive, they simply avoid putting in on cheap phones to not damage the sales of more expensive phones. Like many other ...
Popular articles
Popular devices
Electric Vehicles