Weekly poll results: Motorola Edge 30 series shows a lot of promise
Peter, 25 September 2022
Last week's poll shows that Motorola is on the right path – the Edge 30 trio received a mostly warm welcome, with people showing a preference for the flagship Ultra and a liking for the Fusion. It is really only the mid-range Neo that's in the red (and even then the positive and negative votes are nearly even).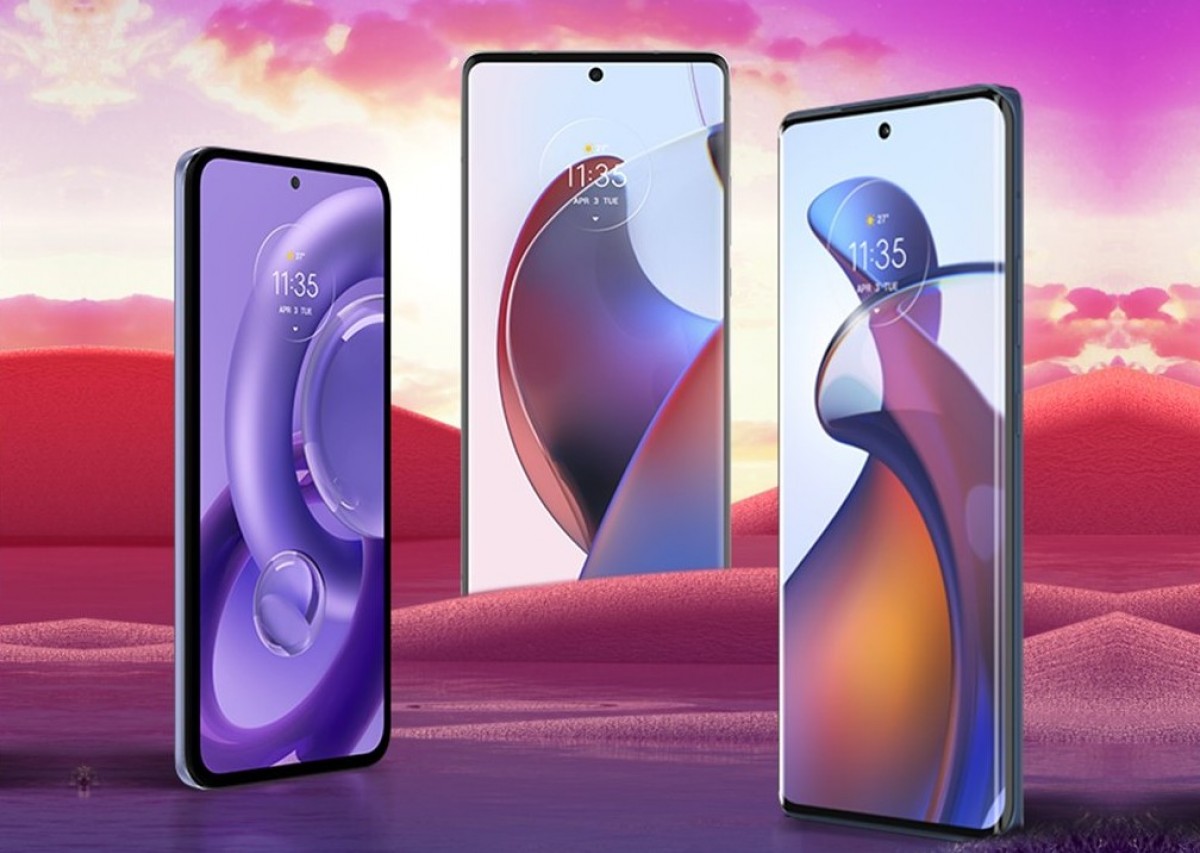 We'll start with the Motorola Edge 30 Ultra. If you've missed them, check out our written and video reviews. One important thing to note is that Motorola has addressed one of the biggest criticisms against its phones – software support. The Ultra will get three major OS updates (that should bring it to Android 15) and four years of security patches, Motorola tells us that they will arrive monthly. Are you seeing this, Sony?
The Edge 30 Ultra is a good all-rounder with the improved Snapdragon 8+ Gen 1 and a very high refresh rate display, plus powerful 125W fast charging. The 200MP camera performed well for a first outing, but the other two modules left something to be desired. 4K video for one, but a bit more magnification on the tele lens wouldn't have hurt. Still, considering the price of the phone, it is a strong contender, especially for those looking for stock Android or a desktop mode.

The Motorola Edge 30 Fusion, which we have reviewed as well (including a video review), also impressed voters. It doesn't have the wow factor of a 200MP camera, but the faux leather design and a two-tone camera give it a classy look.
Unfortunately, the Fusion won't enjoy the extended software support of the Ultra. You only have 2 OS updates and 3 years of security patches to look forward to. The phone also runs on last year's Snapdragon 888+ chipset, but with a good-quality 144Hz display you can still get into some gaming. Also, this one supports Motorola's Ready For desktop mode, unlike Galaxy A-series phones.

The Motorola Edge 30 Neo is the most affordable of the three, but not necessarily the one that gives you the most bang for your buck. What it has going for it is its relatively petite size (it's the same size as the Pixel 6a but has a smaller screen) and fast 68W charging, plus Motorola's clean Android implementation. There are some customization and gesture features available in the Motorola app, but you don't have to use them if you don't want to.
Once an Android fan's go-to brand, Motorola moved to the background a few years ago. Phones like the Edge 30 series are just what it needs bring it back into the spotlight.
Related
Anonymous
27 Sep 2022
Fvc
Phones with better spec has this trend of removing 3.5mm jack, Memory Card slot, FM from their feature list with a lame excuse of making port free/ water proof/ bigger battery phones. Motorola are the one who remained as a choice when someone require...
AnonD-731363
27 Sep 2022
Lfw
Man that dumb phone lasted 10 years easily and survived even hardest of falls. No you can call it a smart phone can do that. New phones last only as long as warranty and then you have to buy new one. If you are lucky your phone will last 5-6...
AnonD-731363
26 Sep 2022
Lfw
Man just to let you know only S and maybe F like flip and fold models are made in South Korea, 40% of samsung phones comes from china and pother 40% comes from new factory opened in 2018 in Vietnam. So you have 80% chance your phone is chinese. ...
Popular articles
Popular devices
Electric Vehicles