Weekly poll: which were the best phone of MWC 2022?
Peter, 06 March 2022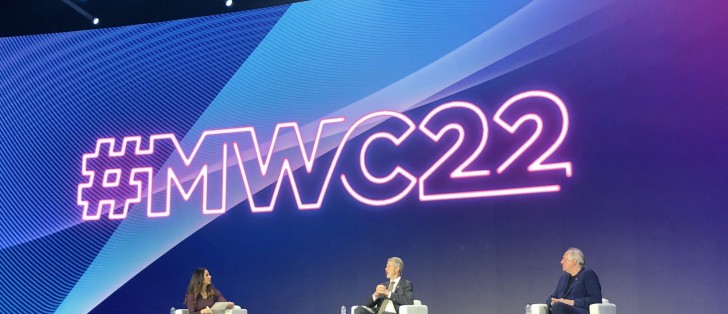 Which is your favorite phone from the MWC 2022? You can vote for your chosen phone below and we've also prepared individual polls so that we can gauge the desirability of each new model. Note that we're including some models that weren't technically unveiled at the MWC, but are relevant enough to be featured here. We're also skipping the entry-level models.
We kick off with the Oppo Find X5 Pro. This Snapdragon 8 Gen 1 powered flagship has a large 6.7" LTPO2 AMOLED display (1-120 Hz), a dual 50 MP camera (the main module features 5-axis stabilization), a 13 MP telephoto (52 mm, 2x), a custom MariSilicon X ISP chip and a 5,000 mAh battery with 80W wired charging (50% in 12 minutes) and 50W wireless charging.
The Pro will be available in mid-March at €1,300. Check out our hands-on review for more details including a charging test, early benchmarks and camera samplesfrom the Oppo Find X5 Pro.
You can also vote on the Oppo Find X5 Pro here.
The Oppo Find X5 gets the older Snapdragon 888 and a smaller 6.5" AMOLED display (not LTPO, but still 120 Hz refresh rate). The cameras are the same, minus the unique lens and sensor shift stabilization (it has classic OIS instead) and the MariSilicon chip. The 4,800 mAh battery also supports 80W charging over a wire, but the wireless charging is down to 30W. The vanilla phone will be available soon and will start at €1,000.
You can also vote on the Oppo Find X5 here.
The Oppo Find X5 Lite tagged along, though it barely deserves the name. The phone is powered by a Dimensity 900, has a 6.43" AMOLED display (90 Hz) and a 4,500 mAh battery with 65W wired charging (no wireless). The camera is well behind the other two X5 phones with a 64 MP main module (no stabilization), 8 MP ultra wide and no telephoto. The Lite model will be available soon at €480.
You can also vote on the Oppo Find X5 Lite here.
The Honor Magic4 Pro also boasts dual 50 MP cameras (wide and ultra wide) with the same sensor size (1/1.56"). However, the telephoto cam has a 90 mm periscope and a high resolution 64 MP sensor. Also, the 6.81" LTPO OLED display (1-120 Hz) has PWM dimming at the highest frequency yet, 1,920 Hz. The battery is a bit small at 4,600 mAh, but supports 100W wired and wireless charging (100% charge in 30 and 35 minutes, respectively).
The Pro is coming in Q2 and will cost €1,100. Don't miss our hands-on review, which has details and some camera samples from the Magic4 Pro.
You can also vote Honor Magic4 Pro here.
The Honor Magic4 has the same display, same Snapdragon 8 Gen 1 chipset even. However, it lacks the IP68 dust and water resistance of the Pro (it only offers IP54) and the periscope has only an 8 MP sensor (5x optical zoom). Finally, the 4,800 mAh battery charges only over a wire and "only" at 66W. The vanilla Magic4 is also coming in Q2 with a €900 price tag.
You can also vote on the Honor Magic4 here.
The Realme GT2 Pro was announced in January, the company's MWC event was focused on launching the phone globally. This one also packs an LTPO2 AMOLED, 6.7" in size (1-120 Hz), and a Snapdragon 8 Gen 1. And dual 50 MP cameras too, the ultra wide impressing with its 150° field of view. There's no telephoto, however, only a microscope cam (40x magnification). The 5,000 mAh battery charges at 65W (0-100% in 33 minutes), there's no wireless.
Sales start next week and while the MSRP is €750, there will be an early bird offer at €650. A full review of the GT2 Pro is already out, and don't miss our key features video.
You can also vote Realme GT2 Pro here.
The Realme GT2 gets a standard AMOLED display (120 Hz) and the older Snapdragon 888. The main camera keeps the 50 MP 1/1.56" sensor, however the ultra wide has only an 119° lens and an 8 MP sensor. The battery and charging specs are the same (5,000 mAh and 65W). The GT2 also has an early bird price of €450, which will go up to €550 after open sales begin.
You can also vote on the Realme GT2 here.
We don't know when the Lenovo Legion Y90 will be available on the global stage, but it may be a gaming phone worth waiting for. It is powered by the Snapdragon 8 Gen 1, of course, and the top-specced model has 512 GB of UFS storage and a 128 GB SSD in RAID 0. The display is huge at 6.92" and offers 144 Hz refresh rate and 720 Hz touch sampling rates. There are a total of six triggers (four on the side, two on the display). The 5,600 mAh battery can be charged at 68W (0-100% in 35 minutes) through one of two USB-C ports (one USB 3.1 Gen2 and one 2.0), one of which is on the side. The Y90 will start at CNY 4,000 (which converts to €580, though the actual Euro price will probably be higher).
You can also vote on the Lenovo Legion Y90 here.
The Poco X4 Pro 5G plays the value for money game. This phone is powered by the Snapdragon 695 and has a 6.67" AMOLED display (120 Hz). It packs a 108 MP main camera (1/1.52" sensor), plus an 8 MP ultra wide. The 5,000 mAh battery is relatively quick to charge at 67W (0-100% in 41 minutes).
All this for €270 (this is with an early bird discount). You might have saved €20 more if you caught the second discount. We have an X4 Pro 5G at the office, which we will review and we already published a key features video
You can also vote on the Poco X4 Pro 5G here.
The Poco M4 Pro arrives as a 4G alternative to the other M4 Pro. However, this one is the first in the M-series with an AMOLED display (6.43", 90 Hz). It runs on the Helio G96 chipset and has a 64 MP main and 8 MP ultra wide cameras. It also has a 5,000 mAh battery, but it charges at 33W (so it needs 58 minutes to go to 100%).
You should be able to find this model at €200 (with an early bird discount) and there was a coupon code for another €20 off as well. We have an M4 Pro as well, the review on that one is already cooking (you can watch the key features video in the meantime).
You can also vote on the Poco M4 Pro here.
Alright, now that you voted on those phones individually, it's time to pick a favorite. To make it more fair, we will split this into two polls: one for flagships and one for mid-rangers.
You can also vote for your favorite flagship from the MWC 2022 here.
You can also vote for your favorite mid-ranger from the MWC 2022 here.
Related
The LG stopped getting updates for months and it had some very annoying bugs - GPS stalls, bad fingerprint reader, CPU stalls. I thought the Xperia 1 III would remedy that and bring a nice performance boost. It did boost performance, but then the L...
lol..favorite flagship's result how everyone being cheapo...
Nickname optional
07 Mar 2022
p6g
My mistake, the iPhone X was released 4.5 years ago.
Popular articles
Popular devices
Electric Vehicles