Week 43 in review: Sony Xperia R1 duo and Oppo F5 announced
Chip, 29 October 2017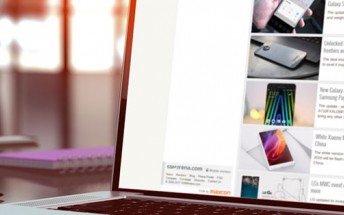 Week 43 brought more new hardware as Oppo announced their F5, while Sony brought forward the Xperia R1 and R1 Plus. All three are strictly mid-range affairs and their specs will hardly get the geeks' hearts racing, but they seem to offer good bang for the buck.
Despite the new announcements, it's a device yet to go official that featured in most of the most popular stories of the week. The OnePlus 5T is edging closer to its release and it certainly will be monitored carefully.
Another hotly anticipated device is coming from Nokia next week. The company officially confirmed it's holding an event in India and chances are we are getting the entry-level Nokia 2, which should be heavily focused on battery life.
Meanwhile, the iPhone X went on pre-order and reports of limited availability turned out correct - the delivery estimates are already slipping to December.
Check out the complete list of the most popular stories from the past week to make sure you haven't missed anything important.
Related
nah, mentions were because of complains and manipulated reviews