Weekly deals: the best smartphone deals from the US, UK, Germany and India
Peter, 10 September 2023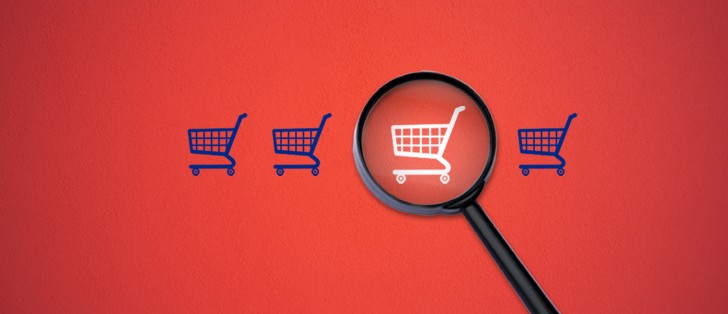 Next week Apple will unveil the next generation of iPhones, but this week things are relatively quiet. Still, we're getting closer to the end of 2023, so makers and retailers are starting to think about old inventory and what can be done about it. We also found some deals on (very) recent devices too.
USA
Amazon has limited time deals on Samsung's latest foldables. The Galaxy Z Fold5 starts at $1,500 for the 256GB model, that is $300 below MSRP. For additional deals on the Z Fold5, check out our post on Samsung's fall sale.
There's also the Galaxy Z Flip5, which now starts well below $1,000 – in fact, it costs about the same as an S23+ (this is for 256GB versions in both cases).
If you don't care for foldables, let's have a look at the Galaxy S series. The Galaxy S23 Ultra starts at $1,000 as it has for a while. But you can get last year's model, the S22 Ultra, and save $150. You will lose out on the superior Snapdragon 8 chipset (Gen 2 vs. Gen 1) and the 200MP camera (the 2022 model came with a 108MP camera).
Then there is the Galaxy S23+/S22+ pairing. Considering that they cost the same, it's pretty clear which one you should get. But you could also go with the S22 Ultra over the S23+ for just $50 more – in this case, the camera advantage goes in favor of the older phone.
The final pairing is the Galaxy S23 and S22. The 2022 model is cheaper, especially since it comes with double the storage. The Galaxy S23 series is part of the fall sale too, so don't miss those offers.
That's enough Samsung deals, let's look at an entry-level device next – the TCL 40 XL. This is more of a phone for your parents with a 6.75" HD+ display (90Hz) and a low-end Helio G37 chipset. On the plus side there is a larger 5,000mAh battery (18W charging), a 3.5mm headphone jack, stereo speakers and a microSD slot. We'd go with the 6/256GB model as it offers a lot more memory for just $25 more.
With school starting back up, a new laptop or a tablet might be in order since so much of the learning process has moved online. There is the original MacBook Air (with M1) for $750. In the past few days there were some rumors that Apple wants to build a Chromebook competitor, but for now this is the cheapest (new) laptop it offers.
An iPad 10.2 will handle a lot of tasks too, though it is limited in what it can do without a keyboard add-on. That alone costs $133.
Last week we listed the Sony LinkBuds – niche earbuds that have a hole in them to ensure that you can always hear the world around you. That offer is still live, but for the same $128 price tag you can have the LinkBuds S, which are a much more traditional TWS design (no hole), which also means superior ANC.
Next up, a selection of Sony over-ear headphones. The WH-XB910N are a good baseline for ANC headphones. They have multi-point connectivity and up to 30 hours of battery life (with fast charging, 10 minutes = 4.5 hours).
The old Sony WH-1000XM4 are more capable, but pricier too. They offer better sound, the XB910N are quite bass heavy and the XM4 do better in the mids and highs too. These also have support for 360 Reality Audio and superior ANC.
The Sony WH-1000XM5 are another step up in price, though not necessarily in quality. These brought a major redesign, which unfortunately made them less comfortable. The new ANC system has its ups and downs – it's better than the XM4 in some cases, worse in others.
While smartphone gaming is now bigger than PC and console gaming combined, some titles are just not available on Android and iOS. The Logitech G Cloud is a device optimized for streaming, it supports Xbox Cloud Gaming and Nvidia GeForce Now. It runs Android, so you can play some games natively, but the Snapdragon 720G chipset isn't particularly fast (Logitech spent most of the budget on a high quality 7" 1080p display and good controls).
If you prefer local gaming, the Asus ROG Ally is one of the most powerful handhelds you can buy. It's pricey – more than the G Cloud and the Steam Deck – but it has a 120Hz display and a Ryzen Z1 Extreme APU.
UK
The Honor Magic5 Pro is one of the best camera phones of 2023 with a triple 50MP camera, including a large 1/1.12" main sensor, 3.5x periscope and a 122° ultra wide modules. Even the 12MP selfie camera with a wide 100° lens is impressive. The Snapdragon 8 Gen 2 chipset paired with a huge 6.81" 120Hz LTPO display are among the best too, plus there is a fast charging 5,100mAh battery inside (66W wired, 50W wireless charging).
Xiaomi will unveil the 13T series at the end of this month, but the 12T series is still worth a look with all the discounts. The Xiaomi 12T Pro brings a Snapdragon 8+ Gen 1 and a 200MP main camera (with a large 1/1.22" sensor and OIS), plus a high-quality 6.67" 120Hz display with 1,220 x 2,712px resolution (12-bit panel with Dolby Vision). It's powered by a 5,000mAh battery with 120W wired charging.
The Xiaomi 12T is cheaper as it falls back to a Dimensity 8100-Ultra chipset and a 108MP main camera (1/1.67", also with OIS). However, it has the same display and same 5,000mAh battery with 120W charging. Note that this one loses the IP53 dust and water resistance rating of the Pro.
Also consider the Xiaomi 12 Lite. This one is cheaper still and has a similar 108MP main camera (1/1.52" sensor but no OIS) and is equipped with the comparable Snapdragon 778G chipset. The 6.55" display drops down in resolution a bit, however, it is still a 12-bit Dolby Vision panel (120Hz AMOLED). The battery is smaller and slower (4,300mAh, 67W), but the endurance rating is almost the same (100h for the Lite, 104h for the 12T).
The Redmi Note 12 (the 4G version) runs on the Snapdragon 685 chipset and a 5,000mAh battery with 33W charging. It has a 6.67" 120Hz AMOLED display (only 8-bit this time) and a 50MP main camera (with a small 1/2.76" sensor), plus an 8MP 120° ultra wide. Unlike the 12T and 12 Lite, this one has expandable storage and a microSD slot, along with an IP53 rating.
The Nokia C32 was the first in the series to have a glass back. This doesn't make it premium, it's still a cheap Android phone (but it's full-fat Android, note Go Edition). It has a 6.5" HD+ display, a 50MP camera and a 5,000mAh battery (10W charging). If you get this one, you can also pick up a Nokia feature phone at 50% off as a backup phone.
The Apple iPad 10.2 has been around for a couple of years and may be due for a replacement. It's still a solid offering with an A13 chipset (iPhone 11) and support for the first-gen Apple Pencil.
Alternatively, there is the Apple iPad Air (2022), which has a very similar display but also a more powerful M1 chipset – it's powerful enough to support Stage Manager (just like the iPad Pros). Also, this one works with the newer 2nd gen Pencil.
Germany
Fans of leather and decorative stitching might enjoy the Realme 11 Pro and Pro+. The Realme 11 Pro+ is the better of the two with a 200MP main camera (with OIS), an 8MP 112° ultra wide and a 32MP selfie. Also, its 5,000mAh battery supports 100W charging.
Whether that's worth the €100 surcharge over the Realme 11 Pro is up to you. This one has the same 6.7" 120Hz AMOLED (10-bit) display and the same Dimensity 7050 chipset. Sure, it only has a 100MP main camera (with OIS), no ultra wide and lower-res 16MP selfie. Also, the charging is slower – the Pro+ gets to 63% in 15 minutes and 100% in 28 minutes, the Pro is up to 42% in 15 minutes and needs 47 minutes for a full 100% charge.
Another pair of siblings is the Samsung Galaxy A54 and A34. The A54 is a bit smaller with a 6.4" 120Hz AMOLED display (HDR10+) vs. the 6.6" 120Hz AMOLED display on the A34 (no HDR). The A54 also has better cameras with a 50MP main (1/1.56", OIS), 12MP ultra wide and 32MP selfie, plus the better Exynos 1380 chipset too.
The Galaxy A34 has a 48MP main camera (1/2.0", OIS) and 8MP ultra wide, plus a 13MP selfie. Both phones have 5,000mAh batteries with 25W wired-only charging. This one is powered by the Dimensity 1080 chipset.
The Motorola Edge 40 costs more than the A54, but brings a 6.55" 144Hz OLED display (FHD+, HDR10+) and a Dimensity 8020. It has a comparable 50MP main camera (1/1.55", OIS) and 13MP ultra wide, plus 32MP selfie. This one has a leatherette back and a 4,400mAh battery with faster 68W wired charging in addition to 15W wireless. The smaller battery means that the endurance rating goes in favor of the Galaxy with 119h vs. 98h on the Moto.
For less than the A34 you can pick up an Honor 90 Lite with a larger 6.7" display – a 90Hz IPS LCD in this case. The Dimensity 6020 is older hardware than the 1080 (MediaTek's naming scheme is just confusing), but this one is equipped with a 100MP main camera (and a less capable 5MP ultra wide). It has a 4,500mAh battery with 35W charging.
Or you can go with the Redmi Note 12 Pro (the 5G version). It has the same Dimensity 1080 as the A34 and a better 6.67" 120Hz AMOLED display (10-bit, Dolby Vision). It also has the better main camera, 50MP with a 1/1.56" sensor (with OIS), and a 5,000mAh battery with faster 67W charging (0-100% in 55 minutes compared to 1 hour 24 minutes for the Galaxy). The Redmi doesn't last as long as the Galaxy, however, 97h vs. 133h endurance.
Paradoxically, the Redmi 12 5G is larger than the Redmi Note 12 with a 6.79" IPS LCD, a 90Hz FHD+ panel. It runs on the Helio G88 (so only 4G connectivity) and has a decent set of cameras for the price – 50MP main, 8MP 120° ultra wide and 8MP selfie, plus a 5,000mAh battery that scored a 117h endurance rating (charging is pretty slow at 18W, it needs over 2 hours to hit 100%).
Last week we offered plenty of alternatives to the Sony Xperia 5 V, but we didn't mention last year's Asus Zenfone 9. Yes, the 2022 model. It's €250 cheaper, it's more compact and not having a telephoto camera is no longer a disadvantage now that the Xperia doesn't either. You get the older Snapdragon 8+ Gen 1 (vs. 8 Gen 2) and a smaller 4,300mAh battery that still lasted a long while (108h endurance vs. 130h).
Sony has discounted the PlayStation 5 disc version to €475, but Amazon undercuts that price by €25.
India
We'll start with some reminders – the Moto G84 and vivo V29e are now on sale (they were still on pre-order last week).
The Moto G54 is coming next week, it should be out on Wednesday.
India was lucky in that the Samsung Galaxy S22 came with a Snapdragon 8 Gen 1 chipset rather than the Exynos 2200. It remains to be seen whether this luck holds out for the 2024 generation. Anyway, aside from the clearly superior chipset, the S23 doesn't have too many advantages over the S22 to justify the wide gap in pricing (the larger battery and more efficient chip do help the new phone last longer, though).
The Motorola Razr 40 Ultra was part of last week's offers at ₹90,000. If that's too much, you can have a look at the regular Razr 40 at ₹60,000 (that's 33% less). Make sure to read the reviews for both since the vanilla model has a number of marked disadvantages over the Ultra – mainly the Snapdragon 7 Gen 1 (vs. 8+ Gen 1) and tiny line display on the outside. This one has a larger battery, but the difference in endurance is only a couple of hours.
The Samsung Galaxy F54 combines an Exynos 1380 (like the A54) with a 108MP main camera with OIS. It also has a large 6.7" 120Hz FHD+ AMOLED display and a large 6,000mAh battery.
The Galaxy F34 drops down to the older Exynos 1280 and only has a 50MP main camera (still with OIS), plus a smaller 6.5" 120Hz FHD+ AMOLED display. The 6,000mAh battery is the same, though.
Alternatively, the Redmi Note 12 Pro (5G) will give you bigger 6.67" 120Hz FHD+ AMOLED display (10-bit panel with Dolby Vision to boot) and a 50MP camera with a better sensor (1/1.56", with OIS). It runs on the comparable Dimensity 1080 chipset and a smaller 5,000mAh battery with faster 67W charging.
The Infinix Hot 30 5G is one of the more affordable phones with next-gen connectivity (courtesy of a Dimensity 6020 chipset). It has a large IPS LCD, 6.78" with FHD+ resolution and 120Hz refresh rate). There is a 50MP camera on the back (1/2.55") and a 5,000mAh battery inside (18W charging).
It has competition in the face of the cheaper Redmi 12 5G. This one features a 6.79" IPS LCD (FHD+ resolution but only 90Hz refresh rate) and a Snapdragon 4 Gen 2 chipset. This one also has a 50MP main camera and a 5,000mAh battery (18W charging).
The Lava Blaze 2 is a cheap 4G phone (Unisoc T616 chipset) with a 6.5" IPS LCD (HD+, 90Hz). It has a basic 13MP rear and 8MP front cameras and a 5,000mAh battery with 18W charging.
The Motorola Moto Tab G70 is available at half price. This tablet is over a year old now, but offers a large 11" IPS LCD (2,000 x 1,200px, 15:9) and quad speakers, making it a solid pick for streaming video. With a Helio G90T it can handle some light gaming too and it has a 7,700mAh battery with 20W charging.
We may get a commission from qualifying sales.
Related
Nothing yet. Be the first to comment.
Popular articles
Popular devices
Electric Vehicles