Top 10 most popular reviews of 2018: Q3
Ivan, 27 December 2018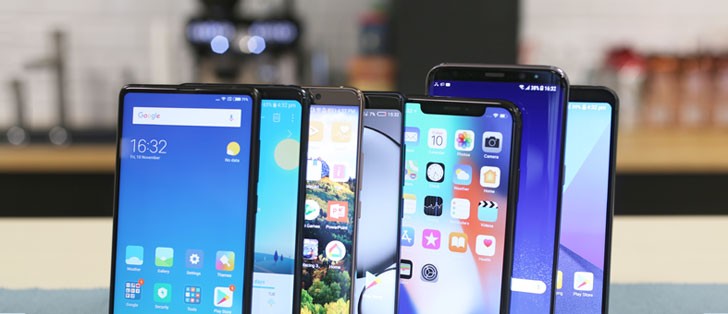 Moving on from Q1 and Q2, it's time to look at the phones that shaped the months of July, August and September.
This is the time of the Pocophone F1 - the most read review not just in Q3 but in the entire year. Xiaomi made a seismic stir in the mobile landscape with this one - a Snapdragon 845-equipped phone with infrared face scanning, stereo speakers and a price that puts the OnePlus 6T to shame.
We expected the Pocophone F1 to be riddled with compromises to achieve its cutthroat price but it wasn't and we can only fidget with anticipation for its successor in 2019.
Xiaomi's high-note Q2 continues with the Mi A2 and Mi A2 Lite - two Android One phones which are still among the more popular in our database. Android One phones bring the promise of fast, secure and up-to-date software directly from Google and the Mi A2 and Mi A2 Lite brought Xiaomi's knack for making great value-for-money hardware to that formula, needless to say both have enjoyed great popularity.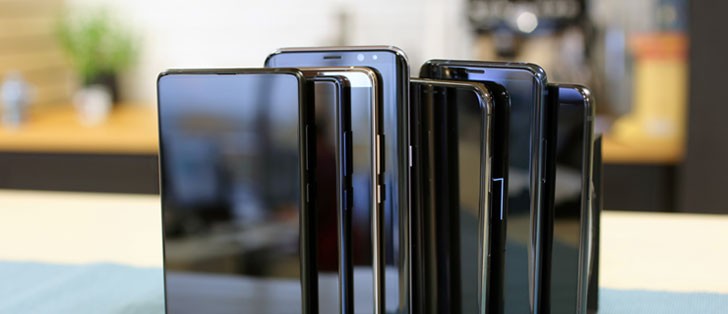 Oppo's sub-brand Realme delivered its third phone in a year in the Realme 2 Pro, which was an amalgamation of the Realme 1's performance-for-buck ratio and the Realme 2's good screen with the inclusion of a sexier body.
Then there was the Nokia 6.1 Plus (Nokia X6 in China) which brought sensible specs and a lovely compact form factor to a reasonable price point. And the Samsung Galaxy A6+ (2018) which looked great in person but did little on the specs front to warrant its price over competitors with superior specs, like the Huawei P20 Lite, Moto G6 Plus and Oppo F7.
And finally, we get to the most popular flagship reviews of Q3, behind the Poco F1, the Sony Xperia XZ3 and the Samsung Galaxy Note9.
The Xperia XZ3 was seen by many as an incremental update over the XZ2 due to their shared Snapdragon 845 chipset and camera, but the OLED-wearing XZ3 had an in-person charm the XZ2 couldn't touch. And that 13MP selfie camera was reason alone for the upgrade, in our minds.
Then there's the all-you-can-eat jack-of-all-trades beast that was the Samsung Galaxy Note9. It sounds as exciting of an upgrade over the Note8, on paper, as the XZ3 did over the XZ2 but just think about it. This is a phone in 2018 that lacks a notch, has a 3.5mm headphone jack, expandable storage and also a 6.4-inch Super AMOLED, stereo speakers, 4,000mAh battery, a dual camera with the ability to shoot at f/1.5 in lower light and the S Pen. It took 2 months for anyone to come close to that package and some are still unconvinced of the Huawei Mate 20 Pro's worthiness over the Galaxy Note9.