Best entry-level smartphones 2020 - buyer's guide
GSMArena team, Last updated 1 December 2020.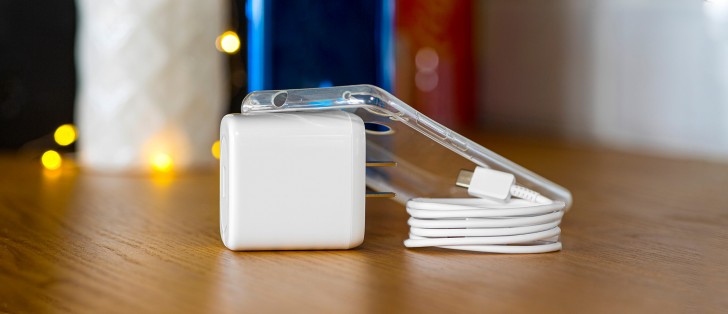 Last updated: Dec 1, 2020 (Changelog)
Here, we will discuss the super-cheap, yet very good, entry-level offerings. The industry has advanced so far that even at this price point we're seeing handsets that offer beefy chipsets and big batteries.
---
Editors' choice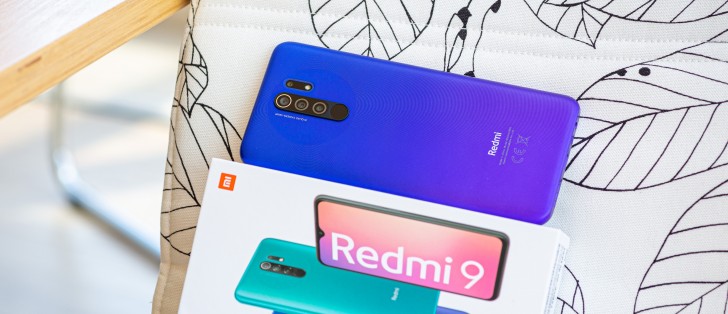 Xiaomi Redmi 9
Stylish looks for the price, GG3 on the front
5,030mAh battery should be plenty, 18W charging
Runs MIUI 11, Android 10
32GB base storage, dedicated microSD slot, USB-C port
Quad-camera on the back
Mediocre gaming performance
Not that bight screen
Our new top pick in this budget category is the Redmi 9 (also available in India as Redmi 9 Prime), which comes to replace the dated Realme 5s. The Redmi's base 3GB+32GB version is among the cheapest offers you can get, and it will still do a splendid job even if it's not that good for gaming. There are versions with 4GB or even 6GB of RAM, so you have plenty of options.
The Redmi 9 has a high-res display, it can also win you with wireless FM radio, and the beefy battery is going to last you for days on a single charge.
The Redmi 9 seems like the best bang for the buck you'd be getting for 150 bucks and we strongly recommend it, where available that is.
Once again we want to stress that the Redmi 9 is available in India as Redmi 9 Prime.
Read FULL review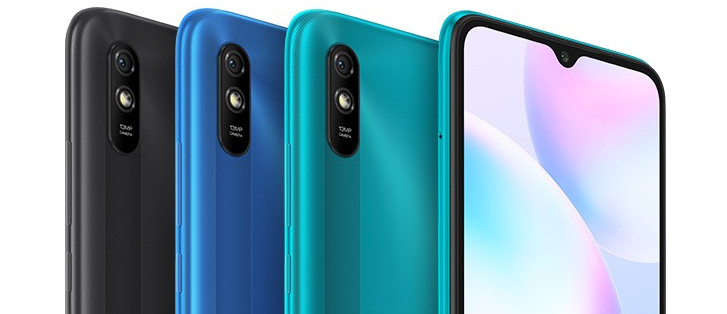 Xiaomi Redmi 9A
Stylish looks
5,030mAh battery should be plenty
Runs MIUI 12, Android 10
32GB base storage, dedicated microSD slot, USB-C port
Mediocre performance, 2GB RAM may lead to system-wide bottlenecks
No fingerprint scanner
Sluggish charging
If the Redmi 9 is over your budget, there is an even cheaper version sold as Redmi 9A. It's as big and with equally beefy battery, but it has lower screen resolution, weaker chipset, and inferior camera skills.
The Redmi 9A lacks fingerprint scanner and its base version comes with just 2GB of RAM. You can opt for better equipped versions with 3GB or even 6GB RAM, but then again - why not go for the Redmi 9 instead?
Anyway, the Redmi 9A is a good phone for its low price and it will do just fine for calls, emails, chats, social networks and web browsing. It's a bit sluggish, but if you won't be playing games, you'd be fine with it.
Specs
India special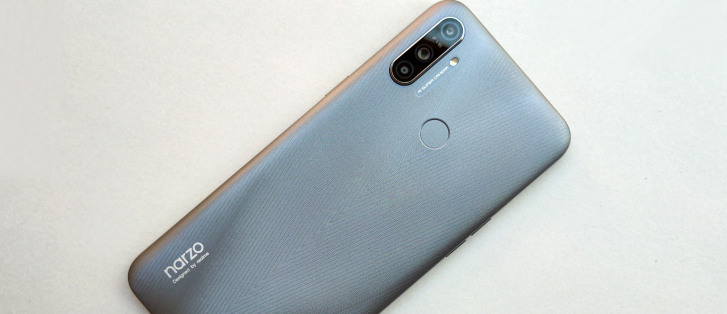 Realme Narzo 20A
Attractive design, GG3 on the front
Adequate Snapdragon S665 chip for a 720p screen
5,000mAh battery
32GB base storage, dedicated microSD slot
Fingerprint sensor
We have another good offer on our shortlist here and this one comes from Realme. It's the Narzo 20A that is replacing the Narzo 10A. Both are quite similar but 20A comes with an updated chipset and better selfie camera.
So, this cheap yet attractive Narzo 20A offers a large HD screen, an adequate Snapdragon 665 chip and a triple camera on the back (12+2+2). It comes with 32GB storage in its base trim and 3GB of RAM. We do appreciate the large 5,000mAh battery and the fingerprint scanner on the back.
The Narzo series are currently available in India only hence the India Special tag.
Read hands-on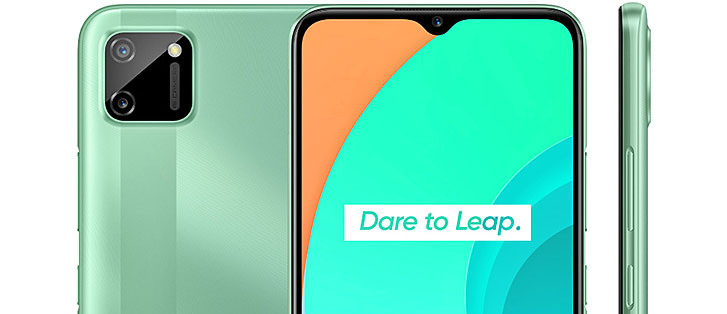 Realme C11
Large screen, small notch
5,000mAh battery
32GB base storage, dedicated microSD slot
Prone to bottlenecks with these 2GB of RAM
Sluggish charging, microUSB port
No fingerprint scanner, no NFC
The Realme C11 is one of the cheapest mainstream smartphones you can buy - it costs about INR7,600 or $90. The phone has a large but low-res screen, a dual-camera on the back, a 5,000mAh battery and runs on the latest available Android and realme UI.
The Realme C11 has a rather weak chipset that's couple with just 2GB of RAM - meaning you will feel bottlenecks here and there and forget about gaming. It's not like it's not possible, but in most cases - it won't be pretty.
The Realme C11 is good for calls and social networks and will probably last you for days on those. It's an ideal first smartphone for students or seniors, but not the best daily driver for busier lifestyles.
SPECS
US special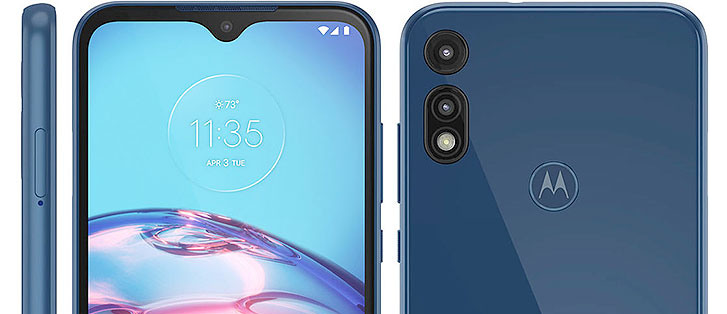 Motorola Moto E (2020)
6.2" screen, reasonable size
Efficient and decently powerful chipset
32GB base storage, microSD slot
Dual rear camera
3,550mAh battery
Cheap-looking plastic build
Sluggish 5W charger
2GB of RAM could be a bottleneck
The Moto E (2020) is one very interesting offer in the US. It is a cheap phone with cheap design and cheap screen, but it offers an adequate chipset with good GPU performance for the class, a large battery and a dual camera.
The Moto E (2020) isn't the best phone in this category, but it could be a good companion of gaming or watching videos, and you don't care much about looks and camera quality. We are not sure how the performance will go with that 2GB RAM, so we suggest checking it out in a store first.
Specs
Most recent updates
Dec 1, 2020: The Xiaomi Redmi 9 is now the new Editor's choice. Replaced Realme Narzo 10A with Narzo 20A. Replaced Moto G8 Play with Moto E (2020). Added Redmi 9a and Realme C11. Removed Realme 5s, Redmi 8A, Galaxy M11, vivo U20, Nokia 4.2, Galaxy A20e, Galaxy A20,
---
Best phones by category
In my opinion Xiaomi redmi 9t is one of the best phone.
gsmarena at least update your entry level list regular OEM launch new phone every week in budget segment then how will be useful this outdated guide... after redmi 9 already redmi 9 prime redmi 9 power poco 3 out