Best camera phones 2023 - buyer's guide
GSMArena team, Last updated 18 May 2023.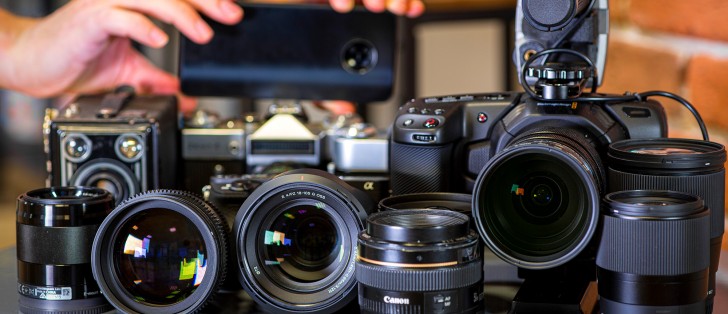 Last updated: May 18, 2023 (Changelog)
The best camera phones are usually the best phones overall, and you'll mostly find flagships in this category - the likes of the latest Galaxies and iPhones typically deliver the highest image quality of the time.
Google Pixels may have lost their edge in computational photography but we still have one to recommend if you're after that Pixel look. Xiaomi and Oppo have made great strides in the camera field too and often offer unusual hardware that delivers outstanding image quality. Finally, there's also a camera phone to get if you're on a budget - non-flagships can take nice pictures too.
---
Editors' choice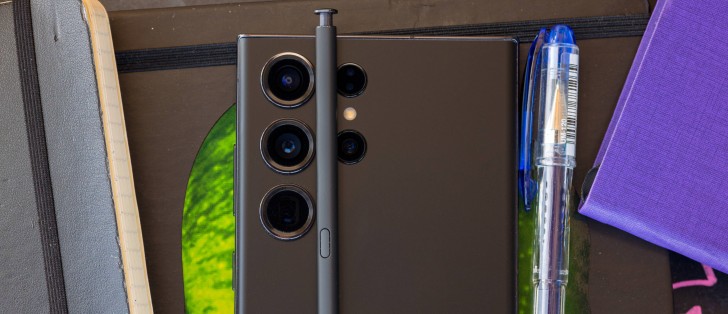 Samsung Galaxy S23 Ultra
Unmatched versatile camera system with two zoom cameras
Ultrawide cam now has AF
Top-notch photo quality
Excellent selfies
All-round great video recording, top-quality stabilization
One of the best OLEDs, best chipset, best speakers
S-Pen inside!
The fast charging got some bad reception
Chipset fragmentation
The Galaxy S23 Ultra has it all - a huge sensor main cam, an autofocusing ultrawide, and not one but two telephotos. And it does offer excellent selfies, too.
The main camera's 200MP Tetra2pixel sensor bins pixels 16-to-1 producing wide dynamic range in both good light and at night. The high-res imager also enables good 8K video recording.
Then, 3x zoom and up, the S23 Ultra excels thanks to its pair of tele cams. Both modules put up a great performance at their native focal lengths and in-between magnifications aren't too bad either. Going past the 10x level isn't out of the question, too.
The Ultra's ultrawide is one of the best that Samsung's put out to date and this year it produces even cleaner photos. It's sharp and delivers great quality, and it has autofocus, further extending its range of usability.
The new 12MP selfie camera, which the S23 Ultra shares with the rest of the family, may be a nominal upgrade on the other models, but here it's a downgrade, compared to the 40MP unit on the S22 Ultra - nominally, again. In practice, you'd be getting more or less the same great selfies.
Finally, the Galaxy S23 Ultra is not only the best cameraphone, but one of the best phones on the market right now. And for that it was an easy pick for the top spot in this category.
Read full review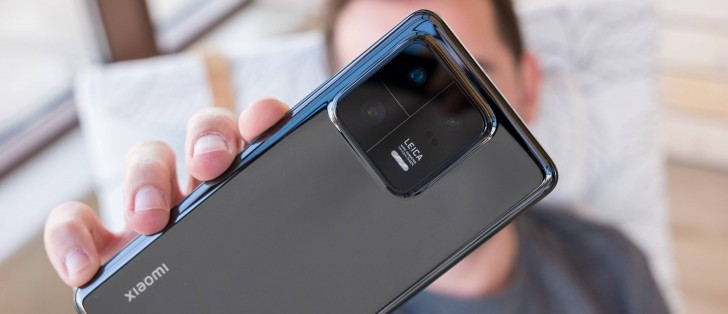 Xiaomi 13 Pro
Standout ceramic design, IP68 rating
Class-leading OLED display, QHD, Dolby Vision
Excellent battery life, incredibly fast charging
Top-notch performance and thermal handling, impressive stability
Class-leading photo and video quality, outstanding portraits
Lossless 2x photo zoom via the main camera
Macro with telephoto camera is something else
Leica Authentic mode delivers very accurate colors
Slippery body lends a poor grip
Basic selfie camera with average quality
The Xiaomi 13 Pro is a flagship that's so easy to love. Its ceramic design is beautiful and we do appreciate the ingress protection. Then there is one of the best displays in the industry - a 1440p OLED with 10-bit color depth, dynamic 120Hz refresh, and Dolby Vision support. The Snapdragon 8 Gen 2 and its great speed and stability are also praise-worthy.
The Xiaomi 13 Pro is shaping as one of the best cameraphones in 2023 with a class-leading primary camera with superb photo and video quality and 2x lossless zoom. Then there is the incredibly powerful telephoto and telemacro camera, which excels across the board, too, and its closeups and portraits are very impressive. We can also praise the ultrawide balanced performance.
We have nothing but positive words for the rear camera setup as it is among the best money can buy you on a smartphone. But the dated selfie camera is not unworthy of a flagship, let alone a cameraphone. We hope this is the last time we see this 32MP Quad-Bayer camera, but somehow, we doubt that, unfortunately
Still, the Xiaomi 13 Pro is one of the easiest recommendations we've ever given despite its horrible grip experience (beauty has its price, obviously, but please, buy yourself a premium case). It delivers on every promise and every important aspect, and it is one of the most beautiful, powerful, and skillful devices we've used. It is jam-packed with cutting-edge smartphone and imaging technology, and it's worth every penny.
Read full review
Niche option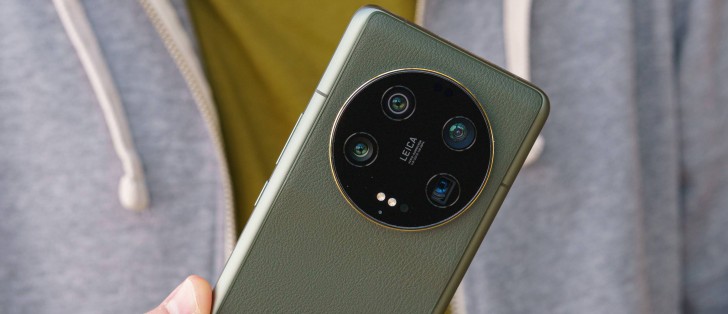 Xiaomi 13 Ultra
One-of-a-kind design, IP68 rating
Excellent OLED display with QHD resolution, dynamic 120Hz refresh rate, 1B colors
Dolby Vision and Dolby Atmos support
Excellent battery life
Loud stereo speakers, very good audio quality
Top-notch performance and thermal handling, impressive stability
The most versatile smartphone camera money can buy (well, except for selfies)
Selfie camera takes average quality stills, lacks AF and 4K video
Somewhat underexposed low-light video, softer than ideal 60fps footage
The Xiaomi 13 Ultra would have been our Editors' Choice in this category, but it is still not available officially outside China. And until that changes, it will remain a Niche option. Indeed, the Xiaomi 13 Ultra is a very competent smartphone. It's got a top-class display. Excellent battery life, fast charging. Powerful chipset, of course. Great speakers, too. All in a good-looking and water-resistant body. But you'd expect all of the above - we'd argue they don't make for selling points at this level.
It's the camera system that is the real attraction here, and the promising specsheet translates into real-life performance that, as a whole, is almost unrivaled. Perhaps it does a few missteps that can be exploited by one phone or another to score single-category victories - like the meh selfies, or the dark videos at night, or the drop in sharpness when shooting in 60fps. But you can't find a cameraphone package as complete as the Xiaomi 13 Ultra.
But even more importantly, it's really hard to find such mature and natural-looking processing in photos and videos, day and night. Across all cameras. Now, when's that global version coming out, again?
Read full review
Best for video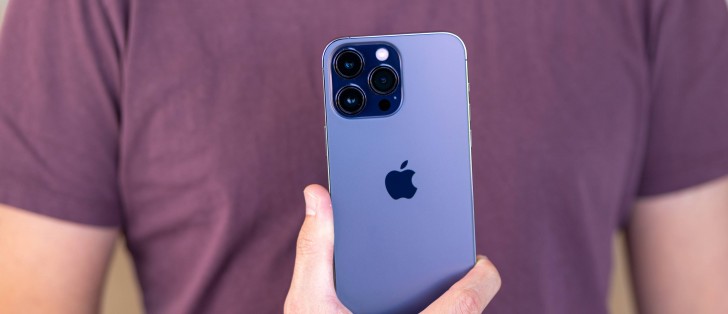 Apple iPhone 14 Pro Max
Class-leading design, water resistance and durability
Class-leading OLED screen, 120Hz, AOD, Dolby Vision, 2000nits
Class-leading performance, very good stability, great speakers
Class-leading battery life
Outstanding photo and video quality across all four cameras
Best video stabilization available on a smartphone, high-quality action mode
Over-processed photos
Dynamic Island is a love-it or hate-it affair
Bigger and heavier than most
Apple's iOS restrictions can be off-putting to newcomers to the ecosystem
The best iPhone ever, the iPhone 14 Pro Max so far, comes with a wide range of advancements, and even if you don't consider any of them groundbreaking or relevant to your usage, they're there and add up. The brightest screen by a country mile, now with AoD, a pill for the notch-ache, a camera system with all-around improvements and great full-res images, and emergency hardware/software features - that's the new stuff.
These come on top of Pro Max staples like great battery life, superb speakers, and premium and durable build quality. The most potent chipset in the business and at least 5 years of support for the software you've known for ages (and likely love and hate at the same time) are other classic arguments for the iPhone, Pro Max included.
While all four cameras deliver excellent photos, they are a bit overprocessed and won't necessary pass for natural-looking next to ones coming from a Sony or a Huawei. But, the iPhone has the best video quality, even better – it comes with class-leading stabilization and audio quality, too. So, for its consistently good, even if overprocessed photos, and best in-class videos, we do recommend the 14 Pro Max as the best phone for videos, suitable for vloggers and the likes.
Read full review
For the Pros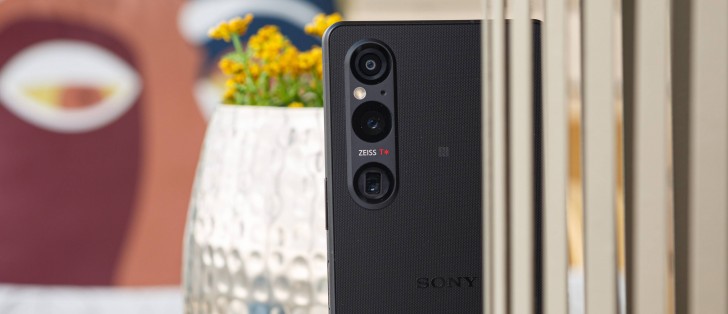 Sony Xperia 1 V
Classic design, lightweight, top-notch ingress protection
Class-leading grip
Excellent 4K 21:9 OLED screen, bright enough, can be color-accurate
Great battery life
Outstanding front speakers, loud, balanced, rich sound
The latest Snapdragon 8 Gen 2 chipset
Great photo quality across all cameras, day and night
Dependable video quality, great sound, top-notch stabilization
Plenty of professional camera apps
3.5mm jack, microSD expansion, physical camera shutter key
No charger and no cable in the box
No dynamic refresh rate for the screen
No camera macro mode
The Night View is more like low-light HDR, which is less than what we expected
Still throttles under heavy loads, but it's mostly GPU throttling now
The videos processing of the main camera could use some tuning, especially at night
The Sony Xperia 1 V is an excellent smartphone, something we've come to expect from Sony. In addition to the new main camera and upgraded chipset, it also brings improved thermals and Night View for all cameras. There are also thoughtful updates on the design, speaker system, and battery life. And the Xperia 1 V impressed us right out of the box with one of the greatest smartphone designs we've experienced lately - solid, well-protected, lightweight, and with the best grip on the market.
The excellent 4K OLED HDR10 screen is a feast for the eyes. It is color accurate, too, and supports 240Hz touch response and 120 refresh rate, which no longer has to turn off due to overheating like on the Xperia 1 IV! We only wish it had a dynamic refresh rate management.
The cameras offer consistently great photo and video quality, with one of the best processing out there. And, of course, there are unmatched options for tuning if you know what you are doing. We don't consider the zoom system as a decision maker, as the difference between 3.5x and 5.2x magnification is not that groundbreaking. Hopefully Sony will offer longer zoom for its next flagship by working to expand its continuous zoom system.
It's not all great, though. There is no macro mode for the camera, the Night View is nothing that impressive, and the thermal throttling is still here even if it doesn't concern the screen and the camera. The video capturing could use some boost in the detail, too. But even as is, the Sony Xperia 1 V is one of the best smartphones on the market and a pretty unique cameraphone. It is also the only phone intended for creative photographers on the go, which gives it an edge over every other competitor.
Read full review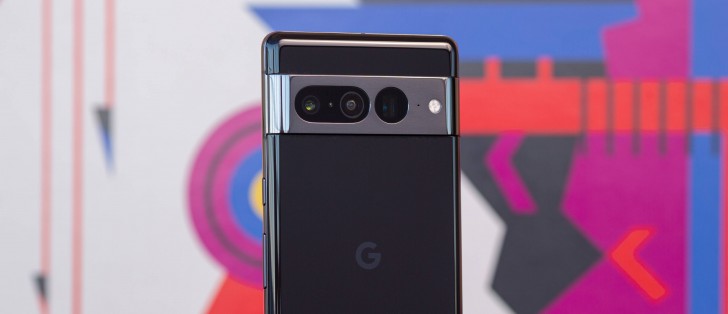 Google Pixel 7 Pro
Lighter than the two main competitors, about as premium too; IP68 dust- and water-resistant
Sharp, bright, color-accurate, with a high refresh rate, this display is stellar
Android from the source, exclusive feature set, unrivaled perception of smoothness on this side of the OS divide
Great camera quality overall with an unmatched character that has a loyal following
Less expensive than major competitors
Tensor chip
Fast firmware updates
Below average battery life, perhaps partly a consequence of display refresh rate seemingly not as adaptive as advertised
Very slow charging by today's standards
Ultrawide camera is underwhelming in low light
Selfies rarely come out tack sharp
Pixels have historically lacked mainstream appeal, and the lack of truly global availability is no small part of why that is so. This year, the list of countries with official Pixel presence has been expanded to 16, and maybe that will drive sales numbers up, even if a lot of the world will still be missing out..
And there's quite a lot to be missing out on. The camera system is the single biggest Pixel 7 Pro selling point that comes to mind, and it brings some welcome improvements, even if a bit modest. That, of course, comes on top of what is a hard to quantify character that you simply can't get on anything that's not a Pixel.
The Pixel 7 Pro is certainly not the best flagship right now - battery life is markedly worse than on a current iPhone, and a Galaxy will likely get you better longevity too. Neither Apple nor Samsung are industry leaders in charging speed, but Google has become an industry... trailer? Two hours for a full charge can turn into an actual issue in day-to-day use, we reckon.
But as far as consistently good and reliable photo and video quality is concerned, the Pixel is one of the best. It is a compelling package that can easily win over other brand loyalists if given a chance, and the enticing pricing helps a lot.
Read full review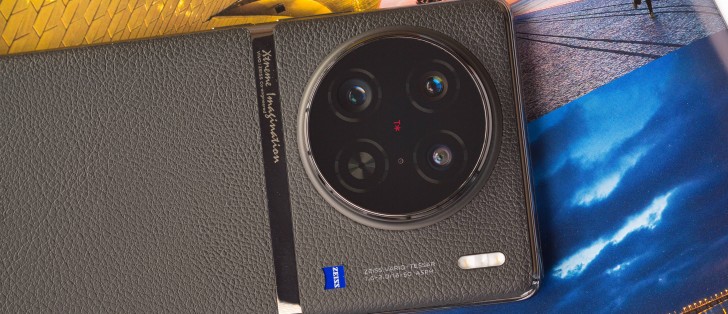 vivo X90 Pro
Excellent design, grippy, IP68-rated, great AMOLED
Incredibly versatile 4-camera setup with two tele shooters
Class-leading photo and video quality, great portraits
Second-best chipset on the market
At 2x zoom, the tele camera has a reach that's too short
Uninspiring selfie camera
Can get hot under heavy graphics loads
The vivo X90 Pro turned out to be an excellent smartphone and an impressive cameraphone with few if any, caveats. It has a likable and grippy design, and it is IP68-rated for dust and water resistance. The X90 Pro also impresses with an excellent AMOLED with great color accuracy and high brightness. The HDR10+ support is recognized by all popular streaming apps, too. We were happy with the performance, charging speed and speaker quality, too.
But what was outstanding across the board was the rear camera photo and video quality. The partnership between Vivo and Zeiss has produced one of the best and most consistent image-processing outputs we've seen. All photos and videos we took with the rear cameras are simply stunning. There is no doubt that this alone is enough to rank the vivo X90 Pro among the best cameraphones in the world.
The selfie is still behind the curve as it uses a Quad-Bayer sensor and doesn't even offer 4K video capturing at the time of writing. The zoom options are limited to 2x, which is another aspect that doesn't sit well in light of what the competition is doing. A cameraphone of this magnitude deserves better!
All things considered, however, the vivo X90 Pro is an exemplary flagship smartphone that delivers on every promise and offers impressive imaging skills. It's not insanely expansive, too.
Read full review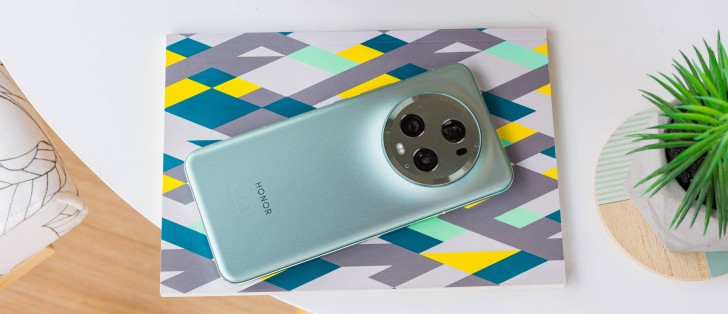 Honor Magic5 Pro
Great-looking dual-glass curved design, IP68-rated
Outstanding OLED, high resolution, dynamic 120Hz, HDR10+
Top-notch performance
Superb photo quality across all four cameras (selfie included)
Very Good video quality from all but the tele cameras
Slippery design
Poor GPU stability; throttles a lot
So-so zoomed videos, 4K videos limited to 15min
The Honor Magic5 Pro is an incredibly powerful smartphone featuring a top-notch display, speakers, chipset, cameras, and charging options on the market, all wrapped into a beautiful and unique IP68-rated body. It also easily aced our display and battery tests, and it was pretty fast to charge. We also found its speakers to be loud enough and its performance to be flagship worthy.
The camera experience was as premium as it can be these days - the photo quality is excellent with natural-looking and balanced output across the board. The same can be said for the video experience, although we've seen a few zoomed videos of higher quality on other flagships.
It's not all perfect – the 2x digital zoom isn't as lossless as on some other phones (we mean when compared to those with 1" main cameras). The zoomed videos aren't on par, too, and there is no 8K option. And, weirdly, all 4K videos are limited to 15 minutes, which is far from ideal for video creators, too.
But even with these setbacks, the Honor Magic5 Pro is a solid offer with flagship specs and quality top to bottom. And we do recommend this phone to everyone who is not a video creator - it literally has everything and it's not the most expensive offer on the market.
Read full review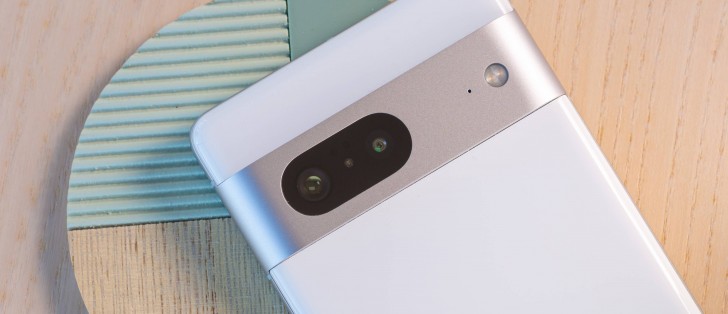 Google Pixel 7
Compact and premium build, easy to handle, unique-looking design, dust- and water-resistant
Sharp, bright, color-accurate display
Good battery life considering the phone's size
Android from the source, exclusive feature set, unrivaled perception of smoothness on this side of the OS divide
Overall, great camera quality with an unmatched character that has a loyal following
The display is just 90Hz as opposed to competitors pushing beyond 120Hz
Very slow charging by the standards of the day
Ultrawide camera is underwhelming in low light
Selfies rarely come out tack sharp
The Pixel 7 is definitely one of the best options in the €600-700 range, especially when considering camera quality. It has a flagship-worthy performance, although a bit lower than you'd expect; it's one of the best phones for mobile photography, if not the best-in-class, and it has bright OLED, great-sounding stereo speakers, long battery life (with the size category in mind) and exceptional software ensuring timely updates and smart features.
Sadly, there are a few caveats to consider here. There's no true telephoto camera; the display is limited to 90Hz; some of the most advanced software features are region-dependent, and the charging solution is just way too outdated for a 2022 flagship release.
But we do recommend it- at that price, the Pixel 7 offers a unique combination of ultra-premium camera experience, long battery life and AI-based features that make it the smartest kid on the block.
Read full review
Niche option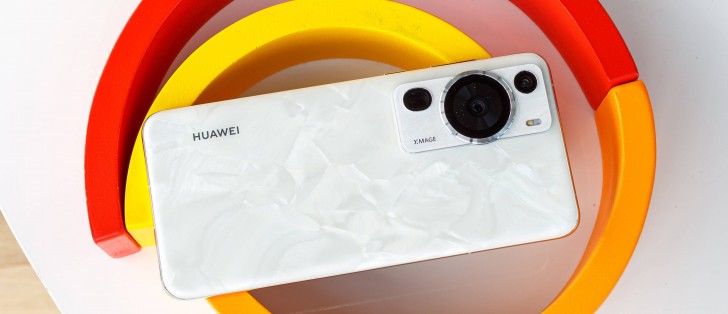 Huawei P60 Pro
Premium design and looks, IP68-rated
Outstanding LTPO OLED screen, quite bright, HDR10+
Adequate battery life, plenty fast charging
Impressive speakers' audio quality
Class-leading photo quality across the board, selfies incl.
Truly variable aperture on the main camera
Impressive telemacro photos and videos
Powerful enough hardware
Works and talks well with other Huawei devices
No 5G
No Google Apps/Services
We've seen more detailed videos from other Huawei phones
Prone to throttling under peak performance
The Huawei P60 Pro is a wonderful smartphone with some of the best mobile cameras on the market. We were thrilled to find it excelling in everything camera-related, selfies included, and we do love the variable aperture and the telemacro capabilities - truly impressive features as far as smartphones are concerned.
The Huawei P60 Pro is a flagship device, too, with an excellent LTPO OLED, a fast Snapdragon chipset, and large battery with great battery life and fast charging. Oh, and we do appreciate Huawei making the charger more universal with its two ports. And it also impresses with its design.
Yet we all know that there's a big BUT to the whole thing. It's not that Google Mobile Services and 5G connectivity are impossible to live without. Huawei's AppGallery and alternative app repositories have gone a long way in the past few years, while 5G is yet to really become a game changer for most of our daily lives. One thing that has improved is the workarounds – you can now have most of the Google's stuff and Google-reliant apps by using Gbox and/or GSpace.
We have to admit that the Huawei smartphones have always impressed us with their cameras, even their mid-range phones do better than many recent flagships. Huawei's ecosystem has grown even larger with their newly found focus on wearables, headphones, laptops and tablets, among which a Huawei phone would be in good company. So, if you have loved the Huawei cameras like we did, and you can live without 5G access, we are pretty sure you will find the new P60 Pro an excellent choice. When photography comes first, the P60 Pro has some pretty unique features not available on any other maker's phone.
Read full review
India special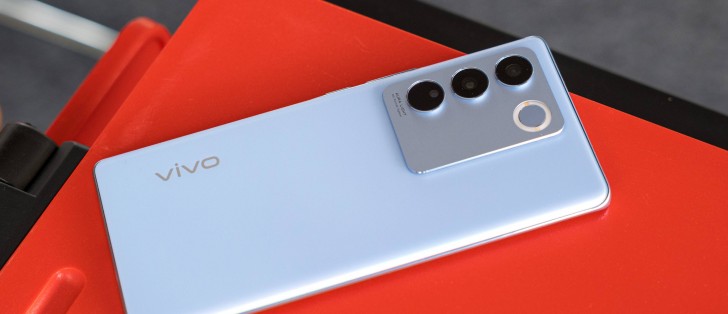 vivo V27 Pro
Eye-catchy dual-glass design, color-changing back
Good OLED screen, 120Hz refresh, HDR10+
Class-leading photo and video quality from main camera
2x lossless zoom in daylight
Superb selfie photos
Top-notch performance, great stability, excellent battery life and charging speed
No ingress protection, poor grip
Single speaker of average quality
No proper EIS for the selfie camera
The videos from the UW camera are uninspiring
The vivo V27 Pro is an excellent smartphone with an easily likable design, no matter if it's the color-changing (blue) back or not (black model). The phone employs a good and smooth OLED screen and impressed us with excellent performance and stability.
The vivo V27 Pro offers great battery life and is fast to charge, which is nice. But we will remember it for its outstanding photo and video quality from the main camera (with 2x lossless zoom) and the impressive selfies. Few mid-rangers offer such high-quality photos and the vivo V27 Pro has the potential to become a fan-favorite cameraphone on a budget.
No smartphone is perfect and neither is the vivo V27 pro. The most obvious omissions are the stereo speakers and video stabilization for the 4K selfie videos, which is such a waste! We would have also appreciated some sort of ingress protection, too.
Even with these omissions, we still think of the vivo V27 Pro as one of the most capable mid-range smartphones out there, suitable both for gaming and photography. If the phone is available on your market, we strongly suggest considering it as your daily driver for being one of the best all-round offers in its price bracket.
Read full review
Affordable option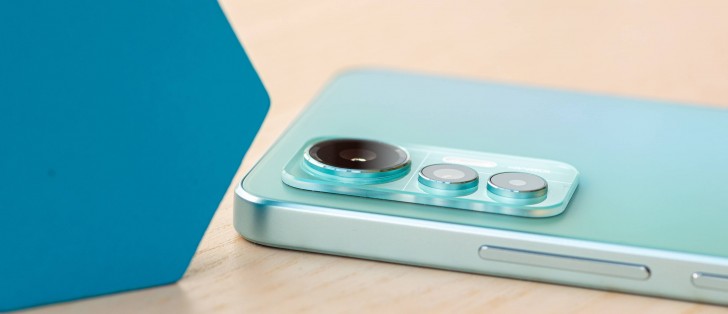 Xiaomi 12 Lite
Solid camera performance in all scenarios, selfie has AF
Fresh and lightweight design, thin bezels
Flagship grade 120Hz OLED with 12-bit color dept
Competitive fast charging solution
Battery life could be a bit better
No proper ingress protection this time around, no IP rating
The Xiaomi 12 Lite seems like a solid "lite" version of the more expensive Xiaomi 12X, vanilla 12 and 12 Pro. It maintains a relatively competitive price tag, which makes sense in the Xiaomi 12 series while retaining some high-end features. А speedy 67W fast charging, a flagship-grade OLED panel, a big 108MP main sensor and boxy, catchy design make a compelling case.
What's really impressive about the Xiaomi 12 Lite is its solid camera performance, a rarity in this price range. The primary, ultrawide and selfie cameras offer commendable photo and video quality. For that, and the well-rounded specs sheet, we'd recommend the Xiaomi 12 Lite as an affordable cameraphone.
Read full review
Most recent updates
May 18, 2023: Added the Xiaomi 13 Ultra. Replaced the Sony Xperia 1 IV with the Sony Xperia 1 V. Replaced the Huawei Mate 50 Pro with the Huawei P60 Pro.
March 2023: Replaced the Galaxy S22 Ultra with the Galaxy S23 Ultra (new top). Replaced the Xiaomi 12S Ultra with Xiaomi 13 Pro. Replaced the vivo X80 Pro with the vivo X90 Pro. Replaced the Huawei P50 Pro with the Huawei Mate 50 Pro. Added Honor Magic5 Pro and vivo V27 Pro (as India Special). Removed the Xiaomi 12 Pro and Oppo Reno7.
November 10 2022: Added the Xiaomi 12 Lite as an affordable option.
November 1 2022: Replaced the iPhone 13 Pro Max with the iPhone 14 Pro Max. Replaced the Pixel 6 Po with the Pixel 7 Pro. Added Pixel 7 and Huawei P50 Pro. Removed the Oppo Find X5 Pro.
July 20, 2022: Added the Xiaomi 12S Ultra as a niche option.
June 29, 2022: Replaced the Galaxy S21 Ultra with the Galaxy S22 Ultra (new top). Replaced the Xiaomi Mi 11 Ultra with the Xiaomi 12 Pro. Replaced the vivo X70 Pro with the vivo X80 Pro. Added Oppo Find X5 Pro, Oppo Find X5 Lite/Reno 7 5G, Sony Xperia 1 IV. Removed the OnePlus 8 Pro, Zenfone 7 Pro, Realme 8 Pro, Pixel 5a 5G.
November 5, 2021: Added Google Pixel 6 Pro and vivo X70 Pro+. Removed the Oppo Find X3 Pro.
October 20, 2021: Replaced the Apple iPhone 12 Pro Max with the Apple iPhone 13 Pro Max. Replaced the Pixel 4a 5G with the Pixel 5a 5G.
May 10, 2021: Replaced the Samsung Galaxy S21 Ultra with the Mi 11 Ultra as our Editor's choice. Replaced the Realme 7 Pro with the 8 Pro. Removed the Huawei P30 Pro (now 2 years old and hard to find), the Mi Note 10 (old and hard to find), and Mi 10 Ultra (local to China and now replaced by the 11 Ultra).
Feb 16, 2021: Replaced the Samsung Galaxy Note20 Ultra with the Galaxy S21 Ultra as our Editor's choice.
Jan 05, 2021: Replaced the Realme 6 Pro with Realme 7 Pro.
Nov 27, 2020: Replaced the Samsung Galaxy S20 Ultra with the Galaxy Note20 Ultra as our Editor's choice. Replaced Apple iPhone 11 Pro with 12 Pro Max. Replaced OnePlus 7T Pro with OnePlus 8 Pro. Replaced the Pixel 4 XL with Pixel 4a 5G as the former is no longer on sale. Added the Zenfone 7 Pro, Xiaomi Mi 10 Ultra, and Huawei P40 Pro.
---
Best phones by category
On Dxomark Oppo Find x6 pro sits on commendable 2nd a few points short from no 1 huawei's P60 pro. Wonder why didnt make it to this list.
How is Sony not topping this chart? Is it best camera phones or best phone at making over sharpned HDR rubbish? The reason why your reviews always mention the natural looks of Sony it's because they actually make good cameras and know what they ...
Anonymous
20 Jul 2023
vGc
Need suggestions for best Android camera (photos, videos - day and night from main, UW and selfie) phone (don't care about gaming, ) under INR 40,000 in India.