Best camera phones 2022 - buyer's guide
GSMArena team, Last updated 20 July 2022.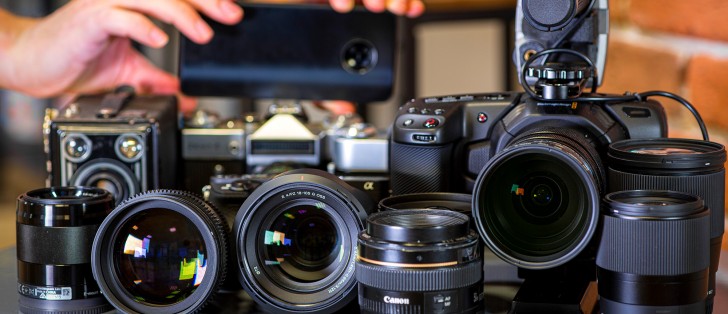 Last updated: July 20, 2022 (Changelog)
The best camera phones are usually the best phones overall, and you'll mostly find flagships in this category - the likes of the latest Galaxies and iPhones typically deliver the highest image quality of the time.
Google Pixels may have lost their edge in computational photography but we still have one to recommend if you're after that Pixel look. Xiaomi and Oppo have made great strides in the camera field too and often offer unusual hardware that delivers outstanding image quality. Finally, there's also a camera phone to get if you're on a budget - non-flagships can take nice pictures too.
---
Editors' choice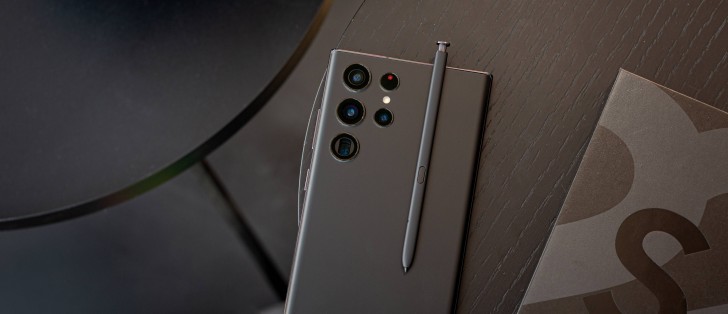 Samsung Galaxy S22 Ultra 5G
Unmatched versatile camera system with two zoom cameras
Ultrawide cam now has AF
Top-notch photoquality
Excellent selfies
All-round great video recording, top-quality stabilization
One of the best OLEDs, best chipset, best speakers
S-Pen inside!
The fast charging got some bad reception
Chipset fragmentation
The Galaxy S22 Ultra has it all - a huge sensor main cam, an autofocusing ultrawide, and not one but two telephotos. It now replaces the no longer available Mi 11 Ultra as our favorite cameraphone.
The main camera's 108MP Nonacell sensor bins pixels 9-to-1 producing wide dynamic range in both good light and at night. The high-res imager also enables 8K video recording.
Then, 3x zoom and up, the S22 Ultra excels thanks to its pair of tele cams. Both modules put up a great performance at their native focal lengths and in-between magnifications aren't too bad either. Going past the 10x level isn't out of the question, too.
The Ultra's ultrawide is one of the best that Samsung's put out to date. It's sharp and delivers great quality, but more importantly it adds autofocus, further extending its range of usability.
The 40MP selfie camera is also among the best ones we've seen – with outstanding quality across the board.
Finally, the Galaxy S22 Ultra is not only the best cameraphone, but one of the best phones on the market right now. And for that it was an easy pick for the top spot in this category.
Read full review
Niche option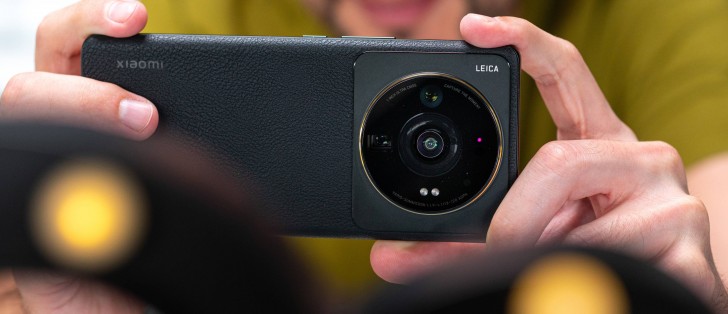 Xiaomi 12S Ultra
Standout design, IP68 rating
Superb OLED display
Great stereo speakers
Snapdragon 8+ Gen 1 chip
Unrivaled main camera
Video quality not as good as on the predecessor
Telephoto can be unreliable in the dark
Exclusive to China
This list wouldn't look right without a Xiaomi Ultra on it, but the 2022 option only qualifies as a 'Niche' choice. And it's not because the Xiaomi 12S Ultra is a bad cameraphone - quite the opposite.
In fact, it has a remarkable camera system that's headlined by a 1" main unit - a sensor size that you can only get on two other phones, but those have specific limitations that the Xiaomi doesn't. The ultrawide and the telephoto aren't as exclusive, but do complement the primary camera nicely.
Xiaomi hasn't skimped on the non-camera bits for its ultimate flagship for the year, so you're getting top-quality display and speakers, as well as class leading performance - all of it in a stylish, water-tight body.
Where the 12S Ultra comes a little short of perfection is video recording - somehow it's not quite as good as the Mi 11 Ultra. The telephoto is also not as dependable in the dark as the predecessor's. But those could be fixed in future software updates.
What isn't going to change is the 12S Ultra's availability outside of China - that's not happening. So you must really be into that 1" sensor to go through the hoops of obtaining the latest Ultra, and even then you'll have to put up with its China-focused software build. Hence the 'Niche' badge.
Read full review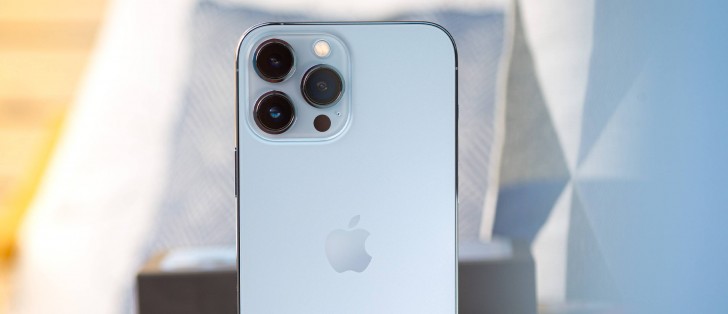 Apple iPhone 13 Pro Max
Some of the most advanced auto HDR, Deep Fusion, Night Mode and whatnot
Most versatile capture on the market, best stabilization
3x zoom, AF on ultrawide, macro mode
Great video quality and stabilization
LiDAR and TOF 3D really come in handy
Over-processed photos
No AF on the selfie cam
The iPhone 13 Pro Max would be our top pick for video capture as it can record at all sorts of resolutions at all sorts of frame rates with its three cams and even do it simultaneously. It can even do this in Dolby Vision format. How cool is that?! It also boasts one of the smoothest video stabilization systems you can find in a phone no matter if it's just EIS, OIS+EIS or IBIS+EIS, and the videos too can benefit from Apple's HDR ensuring class-leading dynamic range.
The Night Mode works on the main, ultrawide and selfie cameras. You can also use it in Portrait Mode. We are not thrilled about the image processing, or shall we say over-processing, but that could be avoided of perfect quality is a must and you have the skills to work with RAW.
Some other beefs we have with the iPhone include the lack of autofocus on the selfie cam and not up to par foliage processing for all photos. Still, the iPhone remains one of the most competent camera phones around and is a popular choice among vloggers, bloggers, influencers and the likes.
Read full review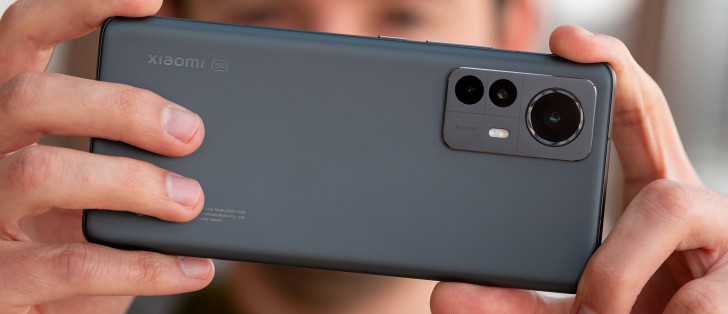 Xiaomi 12 Pro
Great camera hardware across all three rear units
Superb image and video quality across the board
Outstanding display, flagship performance
Four speakers, class-leading charging speed
Just 2x zoom, no AF for UW camera
No ingress protection
Uninspiring battery life
The Xiaomi Mi 11 Ultra was our previous Editors' choice for cameraphone, but it is no longer available. Worse, it seems the 12 Ultra, will y stay China exclusive. On the other hand, Xiaomi knows how to make a cameraphone and its current flagship – the 12 Pro – is one worthy of your attention.
It packs a triple 50MP camera setup on the back – a rather unique combination of top-class hardware and puts it to good use, producing great results across virtually all scenarios. Our only beefs are with the not-that-long-range zoom (2x) and the lack of AF for the ultrawide camera.
The Xiaomi 12 Pro shoots excellent photos and videos with all cameras, selfie included, and its stabilization is really good. And when we add the flagship hardware - one of the best OLEDs and chipsets on the market, plus four speakers and 120W charging – we surely have a winner here.
Even without a 3x, 5x or 10x telephoto, the Xiaomi 12 Pro is still one of the most capable modern cameraphones out there and it earns our recommendation.
Read full review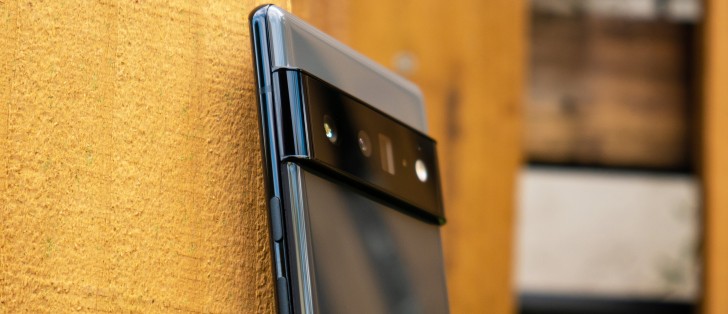 Google Pixel 6 Pro
Massive camera upgrade over Pixel 5
Google's own Tensor chip
50MP main cam, 48MP 4x tele, 12MP ultrawide
Long overdue selfie upgrade
Top-notch photo and video quality across the board
Some new cool shooting modes thanks to Tensor chip
Fast firmware updates
No charger and not the fastest to charge
Average battery life
HDR+ is overly aggressive, color inconsistencies
Limited availability
The Pixel 6 Pro is has a lot of cool features we liked instantly. The new design is cool, the 120Hz OLED screen is great, and the phone has one of the fastest chips on the market.
The Pixels are known for their cameras and the Pixel 6 Pro delivers handsomely - it has a triple rear camera a 50MP primary, a 12MP ultrawide, and a 48MP snapper with long-range 4X zoom. The photo and video quality has been improved significantly and there are even some new tricks thanks to the Tensor chip. Finally, since it's a Pixel, you can expect on-time Android updates.
The Pixel 6 Pro also brings a brand-new selfie camera - a long overdue upgrade over the previous models. It's an 11.1MP sensor with 4K video capturing.
It's not all great. though. Its battery life is uninspiring, the HDR+ won't be everyone's cup of tea. There are also the color inconsistencies between the primary and the ultrawide cameras.
Read full review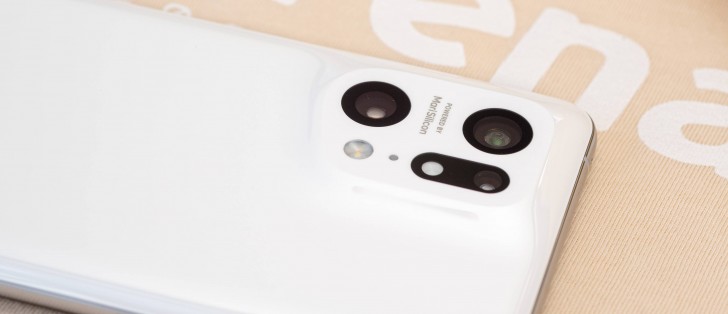 Oppo Find X5 Pro
Top-notch camera setup with great photo and video quality
Versatile camera with 2x zoom and an UW camera with AF
Fast wired and wireless charging.
Flagship-grade OLED, chipset, speakers, battery life and charging
Unique and likable IP68-rated design
The microscope camera from X3 Pro is gone.
The telephoto camera needs OIS, also more reach (it's just 2x)
The new Find X5 Pro model looks like the Find X3 Pro, but has lost the unique microscope camera. Still, it offers excellent hardware and performance where it matters.
The only downside is that the telephoto camera only offers 2x zoom but you get an excellent photo and video quality with special features like the custom MariSilicon X image chip and the 5-axis OIS.
Outside this concern, the Oppo Find X5 Pro delivers across the board – it has a great OLED, the latest and fastest hardware, a large battery with good endurance and incredibly fast wired and wireless charging. And, of course, the high-end ceramic back which you can carry around without fear of scratches.
Read full review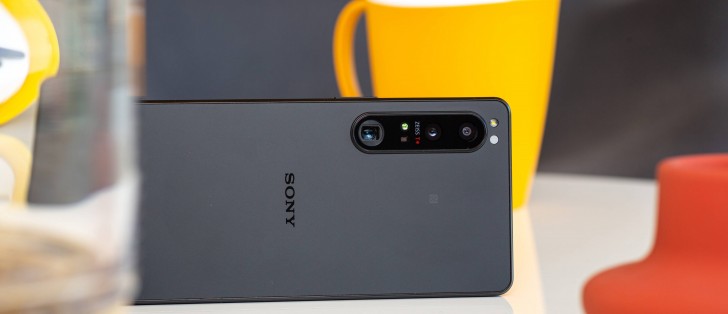 Sony Xperia 1 IV
The most natural-looking photos and videos from a smartphone!
Versatile camera with 3.5x-5.2x continuous optical zoom, the UW camera with AF
Fast wired and wireless charging.
4K HDR 120Hz OLED, SD8 Gen 1 chipset, real stereo speakers, great battery life
Solid no-nonsense IP68-rated design
No Night Mode - UW and Tele cameras stand to benefit a lot from it
No charger in the box, not even a cable
The new Sony Xperia 1 IV impressed us with its four superb cameras on both ends. The three 12MP rear shooters are all of the premium kind and the potent processing make for the most natural-looking and balanced photos and videos a smartphone can save. The continuous zoom, even if not as impressive as it sounds, has its use cases and does come in handy.
We wish Sony implement Night Mode – while the main camera does wonderfully at night, the UW and the zoom ones would strongly benefit from these and their output is not up to par.
In addition to the camera, the Xperia 1 IV also offers flagship-grade features across the board – the 4K 120Hz OLED, the Snapdragon 8 Gen 1 chipset, the IP68-rated body, the full-fledged stereo speakers, the battery life, among others.
Sony is also selling various accessories for the Xperia 1 IV to make it even more attractive to photographers, there are all sorts of photo and video apps – from basic to advanced, and you can even connect the Xperia with Sony Alpha cameras. It is a truly powerful cameraphone that deserves a spot here.
Read full review
Value proposition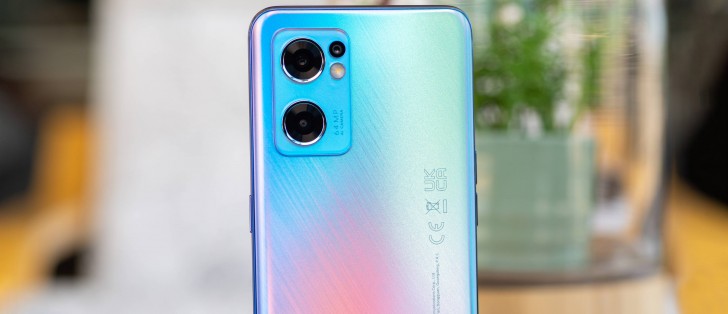 Oppo Reno7 5G
Great daylight photo and video quality from the main and UW cams
Surprisingly good 2x digital zoom from the main camera
Great 90Hz OLED, HDR10+, snappy Dimensity 900 chipset, 8GB RAM + 256GB storage
Great battery life, fast 65W charging
All of the small goodies - 3.5mm jack, tri-card slot (with microSD), NFC
No ingress protection
No stereo speakers
The Oppo Reno7 5, also sold as Oppo Find X5 Lite in some markets, is an excellent smartphone with a well-rounded feature set and attractive pricing. It's a great offer for those wanting a cameraphone on a budget – the photo and video quality across all cameras are very good, and the hardware is consistently reliable.
It's got a lot going for it outside of its camera, including solid battery life, speedy charging and a full set of nice-to-haves. The AMOLED display is also pretty good, and the Dimensity 900 5G chipset is capable enough for the midrange class.
If your budget is about the €400 mark, you should definitely consider this Oppo smartphone! Read full review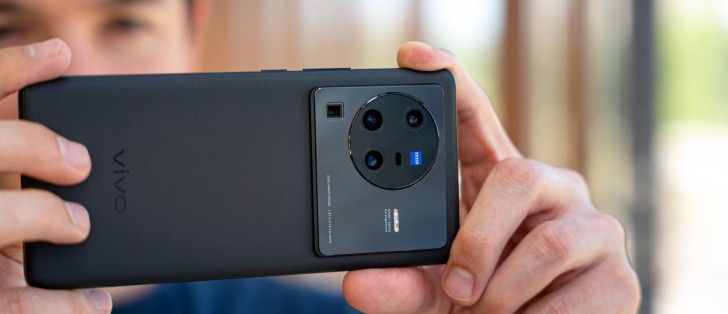 vivo X80 Pro
Standout design, IP68, impressive display
Incredibly versatile 4-camera setup with two tele shooters
Three cameras feature OIS, 2x tele is gimbal-powered
Great photo and video quality
Snapdragon 8 Gen 1 chip
No high frame rate gaming
India-exclusive
The vivo X80 Pro could have been our top pick, but its availability is still limited to India and a couple of EU markets. It is a great cameraphone with an innovative quad-camera setup and all but the UW snappers feature hardware-based stabilization. The 12MP 2x telephoto even comes with gimbal stabilization. All cameras shoot excellent videos and photos and this rarely happens.
The X80 Pro is a full-blown flagship with an excellent IP68-rated design, a stunning 120Hz OLED screen, the most powerful Snapdragon 8 Gen 1 chip, plenty of storage, stereo speakers and whatnot. The fast charging speeds are impressive, too.
Read full review
Most recent updates
July 20, 2022: Added the Xiaomi 12S Ultra as a niche option.
June 29, 2022: Replaced the Galaxy S21 Ultra with the Galaxy S22 Ultra (new top). Replaced the Xiaomi Mi 11 Ultra with the Xiaomi 12 Pro. Replaced the vivo X70 Pro with the vivo X80 Pro. Added Oppo Find X5 Pro, Oppo Find X5 Lite/Reno 7 5G, Sony Xperia 1 IV. Removed the OnePlus 8 Pro, Zenfone 7 Pro, Realme 8 Pro, Pixel 5a 5G.
November 5, 2021: Added Google Pixel 6 Pro and vivo X70 Pro+. Removed the Oppo Find X3 Pro.
October 20, 2021: Replaced the Apple iPhone 12 Pro Max with the Apple iPhone 13 Pro Max. Replaced the Pixel 4a 5G with the Pixel 5a 5G.
May 10, 2021: Replaced the Samsung Galaxy S21 Ultra with the Mi 11 Ultra as our Editor's choice. Replaced the Realme 7 Pro with the 8 Pro. Removed the Huawei P30 Pro (now 2 years old and hard to find), the Mi Note 10 (old and hard to find), and Mi 10 Ultra (local to China and now replaced by the 11 Ultra).
Feb 16, 2021: Replaced the Samsung Galaxy Note20 Ultra with the Galaxy S21 Ultra as our Editor's choice.
Jan 05, 2021: Replaced the Realme 6 Pro with Realme 7 Pro.
Nov 27, 2020: Replaced the Samsung Galaxy S20 Ultra with the Galaxy Note20 Ultra as our Editor's choice. Replaced Apple iPhone 11 Pro with 12 Pro Max. Replaced OnePlus 7T Pro with OnePlus 8 Pro. Replaced the Pixel 4 XL with Pixel 4a 5G as the former is no longer on sale. Added the Zenfone 7 Pro, Xiaomi Mi 10 Ultra, and Huawei P40 Pro.
---
Best phones by category
Hi Team, Could you please suggest me the best or TOP Quality Camera or Videos phone that comes in the Budget.
twisted sides camera
11 Aug 2022
Tds
the sides of photos are twisted because of the camera in a lot of new mobiles example Pixel 6 S20 S21 which new mobile has a good camera does not twist sides?
The only good thing about the s22 ultra is the versatility, quality isnt in the top 5 phones so really shouldn't be top fo this list (I'd say iPhone 13 Pro max is overall better, more natural photos and far better video recording). Also Sam...