Best camera phones 2020 - buyer's guide
GSMArena team, 22 Nov 2019.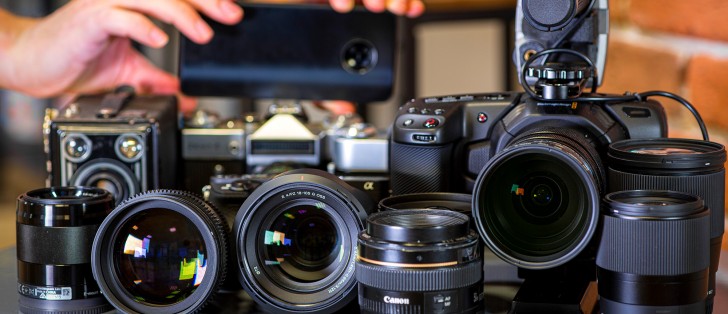 The best camera phones are usually the best phones overall, and you'll mostly find flagships in this category - the likes of the latest Galaxies and iPhones typically deliver the best image quality of the time. Huawei's top dogs have also entered this race in the past couple of years, but as of mid-2019, they do come with caveats when it comes to their software future. Google's Pixel used to be an easy recommendation, but this 4th generation seems to be a letdown.
---
You may find that our top pick for a cameraphone comes from a surprising direction.
---
Editors' choice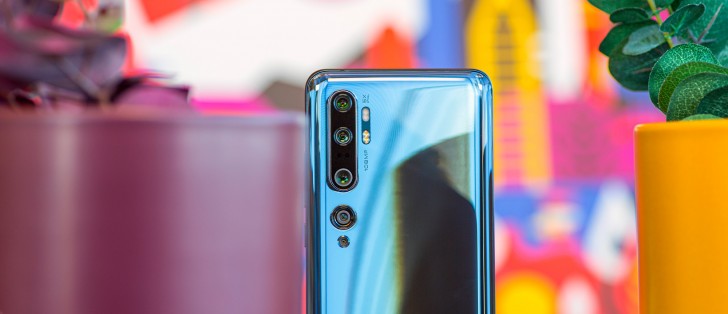 Xiaomi Mi Note 10
Most versatile 5-cam setup on the market with 2 telephotos
Main camera has the highest-res (and also biggest) sensor available
Ultra wide cam has AF
Most cameras for the money
Midrange chipset (pretty powerful still)
Unimpressive video recording
No AF on the selfie cam
The Mi Note 10 from Xiaomi packs a ton of amazing camera hardware, making it the most flexible camera phone to date. It starts with the biggest and highest-res sensor on the market, a 1/1.33" 108MP Samsung unit - that in itself is enough to have us excited, producing nice 27MP shots day and night, and having a shallow depth of field for subject isolation all on its own without Portrait mode trickery.
It doesn't stop there, however, as the Mi Note 10 is the first phone with not one but two telephoto cameras, offering 2x and 5x magnification. On top of that, its ultra wide-angle cam has AF capability - not a first, but not ubiquitous either. And then there's an extra module just for close-ups - just 2MP, admittedly, but useful still.
Mind you, our raving about the Mi Note 10's camera prowess mostly applies to still images - we're not as excited about the video quality, which exhibits different flaws in different modes and resolutions. We're also still maintaining that selfie camera should have autofocus too, and the Mi Note 10's doesn't. The (upper-)midrange chipset may not be an issue if you only care about cameras and that's okay, though we can't help but wonder if a top-end SoC could have helped with video or the occasional stutters when processing 108MP shots.
Read full review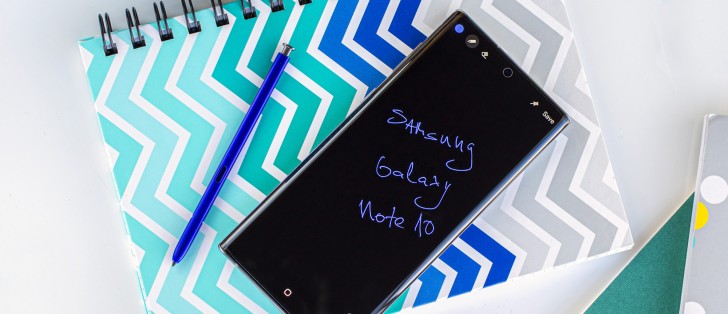 Samsung Galaxy Note10
Only one here with a variable aperture main cam
Some of the most advanced auto HDR
Selfie cam has autofocus
Just 2x on the long end
No AF on the ultra wide cam
Expensive
The Galaxy Note10 (and the larger, more expensive 10+) is equipped with a more classic setup of a regular wide cam, an ultra wide-angle one and a 2x telephoto. What we can find to complain about it is that it doesn't offer much reach on the long end, and it's ultra-wide lacks autofocus, limiting its potential with nearby subjects.
On a positive note, the Note is one of few phones (all of them Galaxies) with a dual aperture main cam giving it an edge in sharpness in daylight, while also letting in a lot of light at night. It's also got very proficient HDR algorithms making for striking shots with a ton of dynamic range. And once you've taken your photos, it lets you edit them on the go with precision all them other S Pen-less phones can't match.
Read full review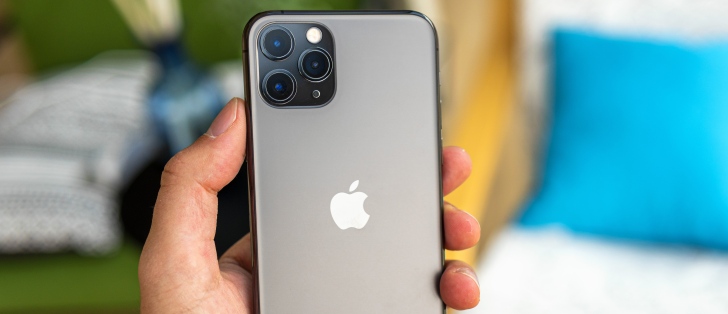 Apple iPhone 11 Pro
Some of the most advanced auto HDR
Best video capture on the market
Very expensive
Somewhat dull color reproduction
Just 2x on the long end
No AF on the selfie cam
No AF on the ultra wide cam
The iPhone 11 Pro would be our top pick for video capture as it can record at all sorts of resolutions at all sorts of frame rates with its three cams and even do it simultaneously. It also boasts one of the smoothest video stabilization systems you can find in a phone, and the videos too can benefit from Apple's Smart HDR ensuring class-leading dynamic range.
Taking Smart HDR a notch up, Apple's Deep Fusion in stills makes for even better images than the already excellent output from before the iOS 13.2 update. Now, we're not so thrilled about the generally muted color output, but that's Apple's way of doing things.
Some other beefs we have with the iPhone include the lack of autofocus on the selfie cam and the ultra wide. Then there's the 2x optical zoom, bested by a few competing offerings. All in all, though, the iPhone remains one of the most competent camera phones around.
Read full review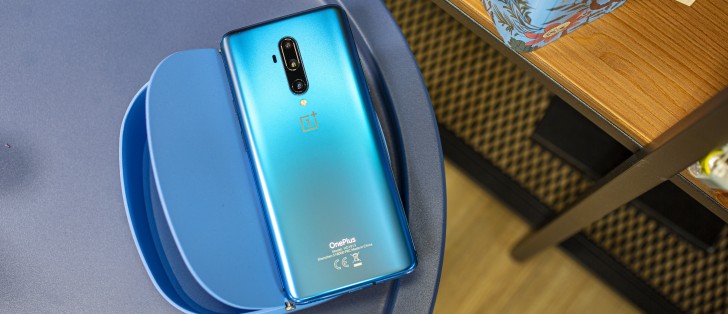 OnePlus 7T Pro
3x tele offers more reach than the mainstream 2x
AF on the ultra wide cam
The OnePlus 7T Pro addresses a couple of the quibbles we have with the hardware of the two big-name models - it's got a 3x telephoto, hence more reach and its ultra wide-angle cam has autofocus, adding close-ups to the list of things the OP can do and the Galaxy and the iPhone can't. The 7T Pro can't focus with its selfie cam, but that's because it's a thin elevating pop-up module that leaves the display notchless, so it's a worthy trade-off.
Read full review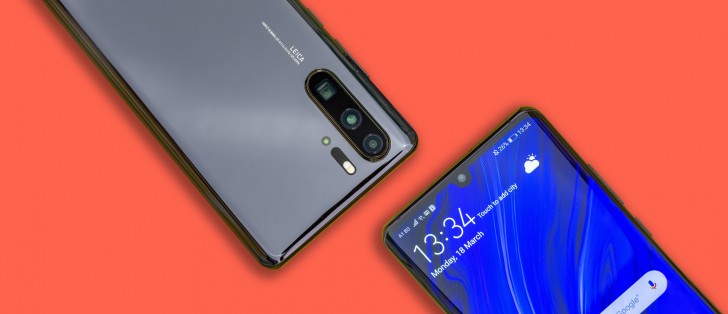 Huawei P30 Pro
5x periscope tele is the longest around (zooms in a bit closer than the Mi Note 10)
AF on the ultra wide cam
Uncertain software future
No AF on the selfie cam
Video recording isn't competitive
On to one of the Spring offers that remains relevant even now - the Huawei P30 Pro. Packing a 5x periscope telephoto, it's one of the longest zooms on the market (slightly longer, in fact, than the Mi Note 10). Its ultra wide-angle cam has autofocus too, adding points for versatility.
The P30 Pro, as most Huaweis, isn't quite as capable as a key rival in video recording, though, and it too is missing autofocus on the selfie shooter. More importantly, however, the P30 Pro has a somewhat uncertain software future, in light of the US-China trade dispute affecting Huawei's access to US technology.
Read full review
China special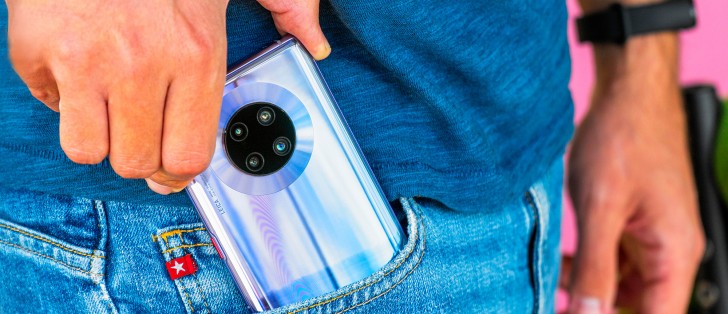 Huawei Mate 30 Pro
3x tele offers more reach than the mainstream 2x
Extra large sensor and AF on the ultra wide cam
Superb selfie portraits thanks to the front facing ToF module
No Google Play Services
No AF on the selfie cam
Video recording leaves a little more to be desired
If we had to choose a Huawei phone for its camera alone, that would be the Mate 30 Pro. While its 3x telephoto isn't quite as far-reaching as the P30 Pro's, it's still longer than key rivals. On top of that, the Mate 30 Pro comes with a unique ultra-wide module with a huge sensor and autofocus. Then there are the outstanding selfie portraits with subject separation like no other, thanks to a front-facing ToF assembly.
The one deal-breaking issue we have with the Mate 30 Pro, is the fact that it has no Google Play Services support. Effectively that diminishes its value to being just a digital camera for any Western user. Sure, we're looking for cameraphones after all but we've come to rely so much on Google's services that we can't imagine life without them.
Read full review
Niche choice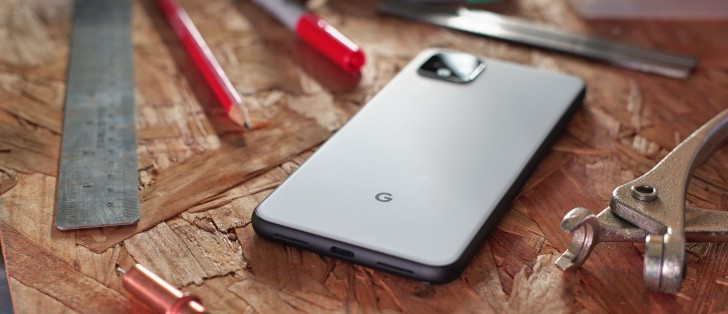 Google Pixel 4 XL
Photos have that 'pixel look'
Competitors have caught up with the computational photography
Telephoto is only sort of 2x
No ultra wide camera at all
No AF on the selfie cam
Expensive
Hardware issues for yet another generation
Then there's the Pixel 4. Usually, a straight-up recommendation when it comes to taking photos on the phone, this year's model comes underequipped - it's missing an ultra wide camera altogether, and its telephoto is sort of 2x, which is still less than what a P30 Pro or a OnePlus 7T Pro will get you.
On top of that, Google's trump card of computational photography which made the Pixel unique, is no longer exclusive - everyone does images stacking and night modes now.
Read full review
Niche choice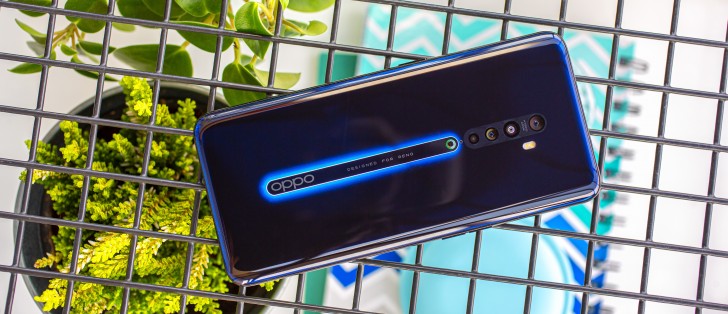 Oppo Reno2
A depth sensor on top of a regular triple cam setup
Cool shark-fin selfie cam
Ultra wide cam has AF
Lowest price of this bunch
Limited regional availability
Midrange chipset (pretty powerful still)
Video stabilization isn't great
Just 2x on the long end
No AF on the selfie cam
The Oppo Reno2 offers a compelling camera package, albeit only in some corners of the world. It features a standard triple cam with the usual wide, ultra-wide and tele (2x) focal lengths, augmented by a depth sensor.
The Reno2 got us some of the nicest images we've seen from a midranger (it is of the premium variety, admittedly), and we appreciated the ultra-wide cam's autofocusing capability. Scoring extra points for coolness, the Reno2's shark-fin elevating front cam takes excellent selfies, lacking as it may be in the autofocus department.
Read full review
Best phones by category
I'm surprised the Lenovo Z6 Pro didn't make it to the list under niche choice. The cameras are quite capable for the asking price and the video quality at night is among the best when you shoot it with the dedicated camera.