Phones with best battery life 2020 - buyer's guide
GSMArena team, Last updated 27 November 2020.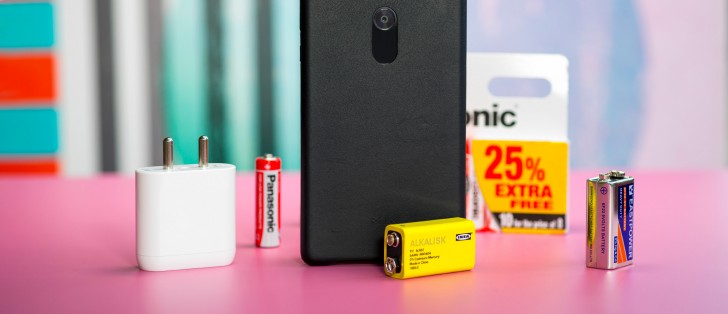 Fast charging has been getting faster and more widely available even on more affordable smartphones. Still, while being able to top up a phone in less than an hour, or even as fast as half an hour, can lead to changing your charging habits entirely, actual battery autonomy remains a key priority - no VOOC can help you out when there's no power outlet around.
So on this page you will find the phones that prioritize battery life and scored at the top of our battery testing chart.
---
Editors' choice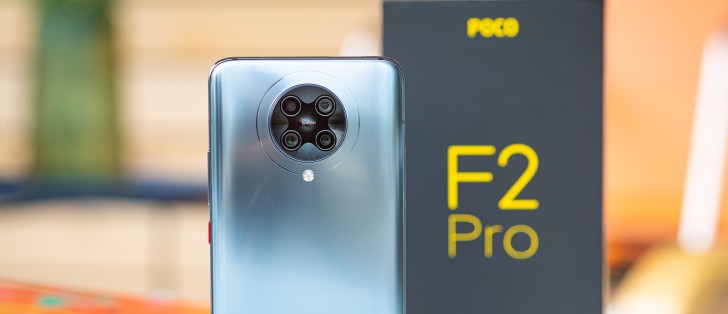 Xiaomi Poco F2 Pro
120h Endurance rating (36:26h calls, 15:45h web, 25:16h video)
4,700mAh battery, 33W charging
Cheap, yet flagship-grade phone
Large uninterrupted OLED screen, HDR10+
Snapdragon 865 chip
Versatile camera setup
No microSD slot
Lacks water resistance
Our top pick for a battery life champ remains the Poco F2 Pro for being one of the most powerful smartphones and the most dependable performer when it comes to battery life.
The sequel to the legendary Pocophone has everything a flagship on the budget should pack - a great HDR10+ OLED screen, notch-free at that, the most current Snapdragon chipset, and all sorts of cameras.
But the Poco F2 Pro goes beyond that and has one of the largest batteries that provides the ultimate gaming and/or multimedia experience in one charge.
Sure, there are a few phones that scored better in battery life, but none of those can match the Poco F2 Pro in, well, everything, and then go and offer its impressive battery life for a Snapdragon 865 device.
Read full review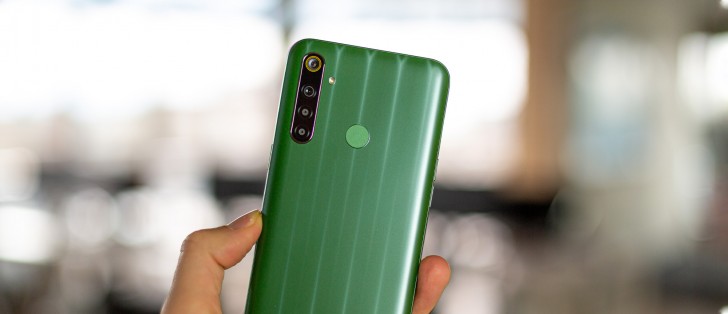 Realme 6i
186h Endurance rating (34:59h calls, 29:59h web, 20:55h video)
Very affordable
Large screen, splash resistant body
Gaming-friendly performance
Dependable photo camera
Dedicated microSD slot, 3.5mm jack
Slow charging (50% in 50mins)
Low-res screen
No 4K video recording
The Realme 6i beats any other smartphone we've tested to date, but that's probably the best we can say about it. It surprised us pleasantly by pushing the ceiling of our all-time battery test chart higher than ever before.
The Realme 6i has a 5,000mAh battery, which is a sizeable battery by any standard. It aced all of our battery tests, delivering remarkable results across the board. It also supports 18W charging - a standout feature within the budget class.
The Realme 6i is a cheap phone with a basic 720p screen Its Helio G80 chip can do for gaming thanks to the low-res screen, but don't expect something spectacular.
Read full review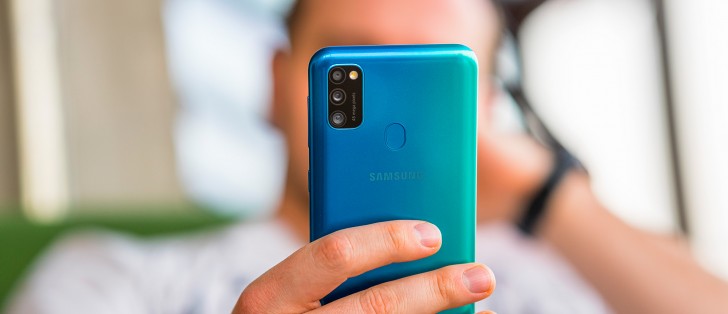 Samsung Galaxy M30s
130h Endurance rating (35:29h calls, 16:13h web, 21:32h video)
FullHD 6.4" Super AMOLED display is excellent overall
Efficient and decently powerful Exynos 9611 chip
Capable camera setup
Dedicated microSD slot
Plastic build
Iffy fingerprint reader experience
Slooow charging (21% in 30mins)
The Galaxy M30s is already an year-old phone yet it is still relevant with its battery capacity of 6,000mAh and a 130h Endurance rating in our testing. There's a pretty good phone around that battery too - an excellent AMOLED display, well balanced chipset and capable camera combine to make up a really nice package.
What's not looking so rosy is the charging situation - maxing out at 15W, the M30s is mostly an overnighter. We were also not very thrilled about its fingerprint reader and the all-plastic build feels cheap-ish. Some competitors fare better in these respects, though it's hard to beat the M30s for longevity.
There is a newer Galaxy M31s model, which has a slightly larger screen and higher-res camera sensors but remains the same where it matters the most - chipset, battery capacity, and software. You can opt for either model as they are quite similar - whichever you find cheaper.
Read full review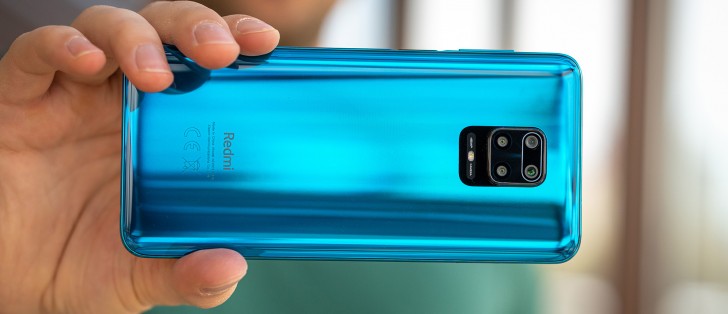 Xiaomi Redmi Note 9S
127h Endurance rating (41:30h calls, 19:12h web, 16:30h video)
Snapdragon 720G chipset is snappy and efficient
Great HDR10 screen, even the uneven backlight around the notch
Good camera quality overall
Dedicated microSD slot, 3.5mm jack
Slow charging (1 hours and 45 mins for a full charge)
No NFC
Next on our list is the Redmi Note 9S. In addition to the outstanding battery autonomy, it also delivers some excellent bang for the buck making it one of the cheapest gaming-oriented smartphones. It also offers enjoyable stills and videos.
As seems to be the norm in this category, the Redmi Note 9S isn't quick to fill up that battery once it's depleted. And despite it is aimed at global markets, it omits NFC and that will be a bummer for many.
Read full review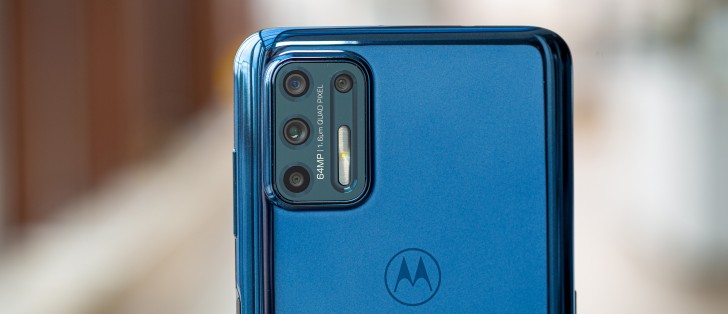 Motorola Moto G9 Plus
136h Endurance rating (52:57h calls, 16:20h web, 18:59h video)
Okay camera experience in daylight with versatile shooting modes
Large HDR10 screen
Stereo speakers
30W fast charging
Decent mid-range chipset, NFC, 128GB storage
If you're not hell-bent on battery life, more value can be found elsewhere
The camera quality is subpar, bad ultrawide shots
Another marathon runner, the €250 Moto G9 Plus replaces our previous Moto G8 Power pick (about €180). It relies on a modern Snapdragon 730G and offers a large 6.81" 1080p HDR10 LCD screen. It offers speedier charging, NFC, and 128GB storage.
Its camera may feature four shooters, but only one is decent - the primary 64MP one. The ultrawide photos are disappointing, as well as the macro snaps. The G9 Plus isn't well-suited to handle photography on the go even of the specs sheet suggest otherwise.
Read full review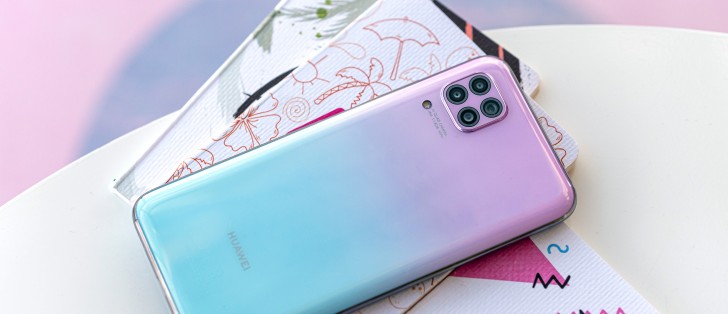 Huawei P40 lite
121h Endurance rating (33:21h calls, 18:04h web, 15:58h video), ideal for heavy talkers
Excellent performance, great for gaming
Very good photos out day and night
Large screen with small cutout
Cheap!
No Google Mobile Services
Memory expansion via NM cards
Uninspiring video recording, no EIS
The €180 Huawei P40 Lite is one very balanced smartphone that excels in performance, battery life and camera quality. Its screen is ideal for gaming and streaming videos, too. There is only caveat - no Google services like most recent Huawei phones.
One really nice thing about the Huawei P40 Lite is its fast 40W charging. A full charge of its 4,200mAh battery takes 1 hour, but you get 70% in just 30 mins.
The P40 Lite performs admirably in the battery screen-on tests and will last you very long be it for web browsing, or watching videos.
The P40 Lite is also one of the best phones for gaming with the Kirin 810 chip coupled with the EMUI 10 gaming optimizations. Unfortunately, or not, you need to rely on sourcing your apps from places other than the Google Play Store.
Read full review
Samsung Galaxy A21s
119h Endurance rating (39:38h calls, 18:02h web, 17:29h video)
Good quad-camera on the cheap
NFC, microSD, 3.5mm jack, FM radio
Cheap
Low-res screen
Poor processor performance
Sluggish charging
The €150 Samsung Galaxy A21s is one very affordable smartphone if battery life comes first. It has a large screen with a tiny cutout that's ideal for watching videos. The quad-camera on the back is decent, too.
The phone doesn't impress with performance; its screen is just 720p and with washed out colors. The Android 10 OS and One UI are still quite snappy, though.
So, the Galaxy S21s is for those of you with a limited budget and prioritize battery life above everything else. If that's not the case, then we should probably look elsewhere.
Read full review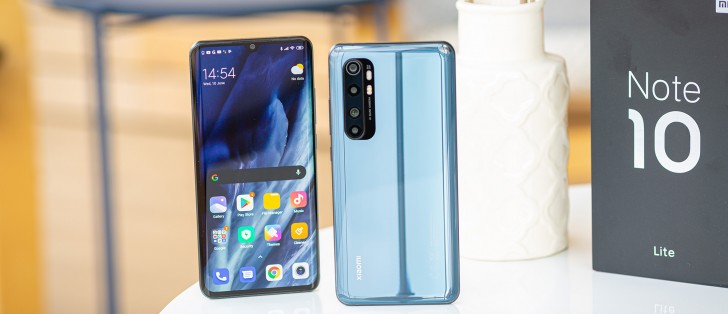 Xiaomi Mi Note 10 Lite
117h Endurance rating (36:31h calls, 12:44h web, 21:19h video)
30W charging
Large Full HD OLED HDR10 screen
Good quad-camera
Decent performance
NFC, 3.5mm jack, FM radio
No microSD
No tele camera, selfies could be better
The €300 Xiaomi Mi Note 10 Lite is one pretty attractive mid-range offer. It has a 6.47" 1080p OLED HDR10 screen and relies on the decent Snapdragon 730G chipset. The camera on the back offers good regular and ultrawide photos, videos turned out fine, too.
But the reason we included this Mi Note 10 Lite is because of its outstanding battery life and 30W fast charging. You can watch videos for 21 hours and then some or talk for 36 hours uninterrupted. The Mi Note 10 Lite offers great battery autonomy in addition to its balanced feature set and we do recommend it. Plus, it is very reasonably priced, too.
Read full review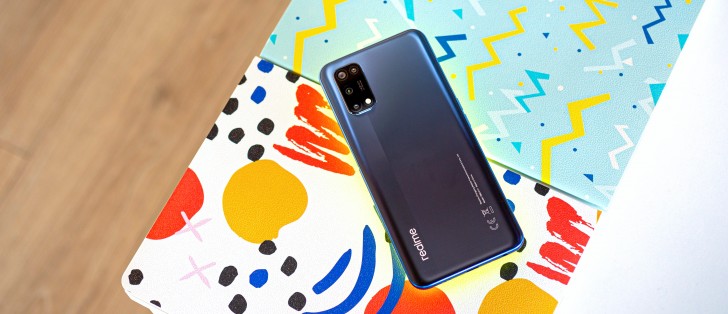 Realme 7 5G
129h Endurance rating (35:38h calls, 18:57h web, 16:03h video)
30W charging
Large Full HD screen, 120Hz
Weather-sealed ports and loudspeaker
Good quad-camera
Very good performance, 5G
NFC, 3.5mm jack, microSD slot
120Hz refresh rate handling and automatic switching needs work
The Realme 7 5G is among the cheapest 5G phones priced at around €300. It offers a large LCD screen with 120Hz refresh rate and runs on the Dimensity 800U 5G chip that provides decent performance. You can also rely on a pretty good quad-camera on the back.
The Realme 7 5G is a champ when it comes to battery life though. It scored a 129h endurance rating on our battery life test and is great for calls, web and even video playback. It charges quite fast, too. It is really hard to find flaws in this offer and that's why it deserves to go in ours and yours shopping lists.
Read full review
Fastest charging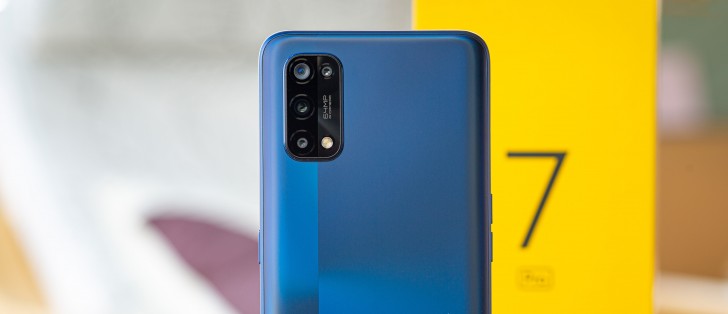 Realme 7 Pro
113h Endurance rating (35:48h calls, 16:12h web, 18:10h video)
65W charging
Large OLED screen
Water-repellent coating
Good quad-camera
Very good performance
Stereo speakers, NFC, 3.5mm jack, microSD slot
60Hz screen
No NFC (market dependent)
Underwhelming video recording quality
The Realme 7 Pro is about €30 more expensive over the Realme 7 5G and also impresses with battery life. While it doesn't come with an HRR screen, its panel is of the OLED kind and it features a stereo speakers setup.
The Realme 7 Pro did great in our battery life test with excellent on-screen tests and talk time. It can charge super-fast thanks to Realme's 65W SuperDart charging solution. It may not be featuring the smoothest of screens, but its performance and OLED panel are more than adequate, and we think it deserves a place here for its superb battery life and charging.
Read full review
Best phones by category
The more features and functionality, the more efficiency is needed to be sought.
I thought fastest charging champion is black shark 3, it top ups in 38 minutes the 5000mah battery