Best flagship phones 2020 - buyer's guide
GSMArena team, Last updated 11 May 2020.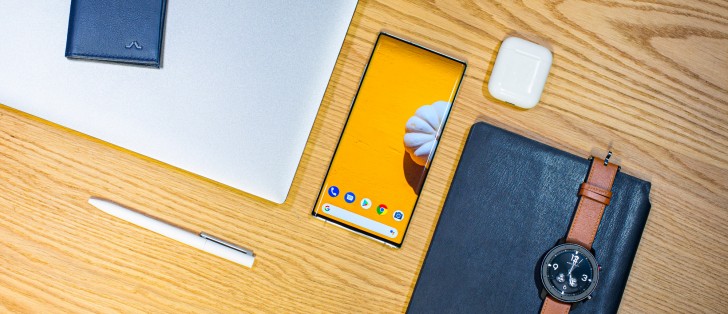 If you are after the very best on the smartphone market, you've come to the right section of this buyer's guide.
The highest of high-end phones are in this category. The latest Galaxy and iPhone are the default choices at this level, with OnePlus climbing to almost be accepted at that tier. All of these have high-quality OLED displays, battery life to spare, and no less than three cameras on their backs that deliver excellent output. What sets them apart?
---
Editors' choice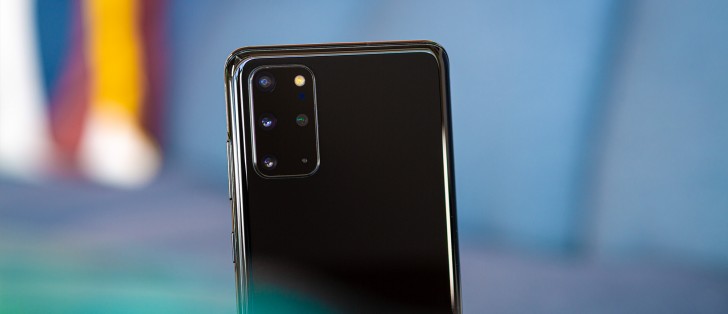 Samsung Galaxy S20+
Superb 120Hz AMOLED display
Versatile triple camera setup, with impressive image quality and consistency
Expandable storage (though a single 128GB base storage option)
The fingerprint sensor performance is behind the competition
The body gets hot under load and the CPU throttles considerably
Zoom camera is not as sharp as the S20 Ultra's at 4x or 10x
The Galaxy Note10+ steps down as our Editors' choice in the Best flagship category, only to be replaced by the Galaxy S20+. It's not the greatest available Galaxy, but you won't be sacrificing much compared to the Ultra, and the Plus is much better value.
It may be missing the fancy periscope telephoto and the huge 108MP Nonacell main cam, but the S20+ setup is plenty capable in its own right and can deliver great results with remarkable reliability in all conditions. The display is equally capable and only a smidge smaller than the arguably too bulky Ultra, and it helps add up to the significant 36g of weight savings, which come at no measurable expense in battery endurance. That remains only decent, but in these HRR times 'decent' is, apparently, the best we can hope for. We do appreciate the microSD slot on S20+ - an increasingly rare feature.
Some things can still be better, of course. We find Samsung's continued insistence on using ultra sonic fingerprint readers suboptimal, as they're nowhere as fast as competing optical solutions. The non-telephoto 64MP zoom camera is a bit tough to market and we can't say Samsung's done a great job of it, but we do like the results we're getting, even if it can't quite match the Ultra's actual long lens. One more gripe we have with this year's Galaxies, particularly in the Exynos trim that we get, is their tendency to overheat and throttle - hardly ideal, but not really a dealbreaker.
Read full review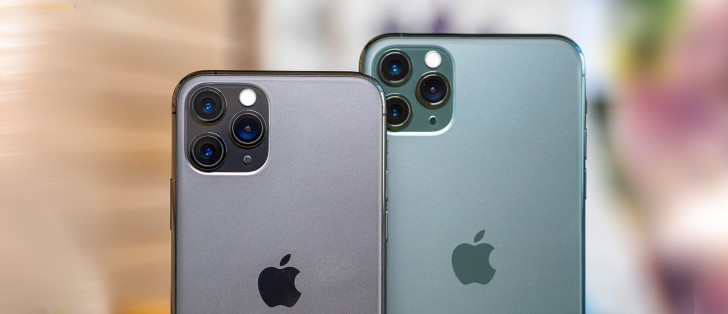 Apple iPhone 11 Pro Max
'Best iPhone ever'
Robust build - steel frame, IP68 and then some
Most potent chipset on the market
Huge notch, thick bezels, dated design, heavy and bulky
Display is missing the all-important high refresh rate
No memory expansion, Lightning port
Expensive
The iPhone 11 Pro Max remains one of the most expensive mainstream phones, has a three-year-old design with the biggest of notches, and is thick and heavy.
All that aside, it's inevitably a refinement over the previous generation, offering an extra camera, improved dust and water resistance (still IP68, but deeper and for longer), and unmatched performance. If you're at all an iPhone type of person, the 11 Pro (Max or otherwise) is a no-brainer.
Read full review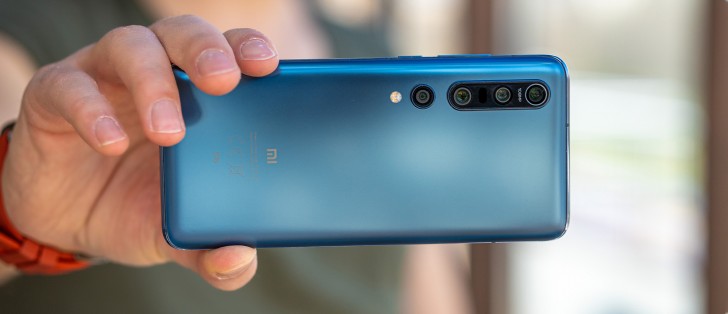 Xiaomi Mi 10 Pro 5G
Super bright 90Hz AMOLED display
Dependable battery life, fast charging, 65W brick in the box, super fast wireless charging
Best stereo speakers we've heard
Quad cam with two teles and a 108MP main unit delivers outstanding photo quality across the board, day and night, very good video as well
No IP rating (though some splash resistance claimed)
No memory expansion
Ultra wide cam misfocuses in close-up shots, not great in low light
Selfie cam not up to the rear cam's standard
The Xiaomi Mi 10 Pro puts an end to the bargain prices of Xiaomi flagships and charges top dollar instead. And it does have what it takes to justify it too, save for an IP rating.
Its quad camera system relies on a 108MP sensor to do the heavy lifting, an autofocusing ultra wide that moonlights as a close-up shooter (with the occasional hiccup), and not one but two teles going all the way to sort of 5x zoom. The selfies aren't as spectacular, but you have to pay the price for the tiny punch hole.
The 6.67-inch display ranks towards the top of the charts for brightness, and it supports a high-ish refresh rate - Xiaomi's stopped at 90Hz for this one, and that's helped the battery life which is also among the better ones in the class. The bundled 65W USB PowerDelivery adapter will also work for your laptop, while the phone will charge at a mere 50 watts.
Read full review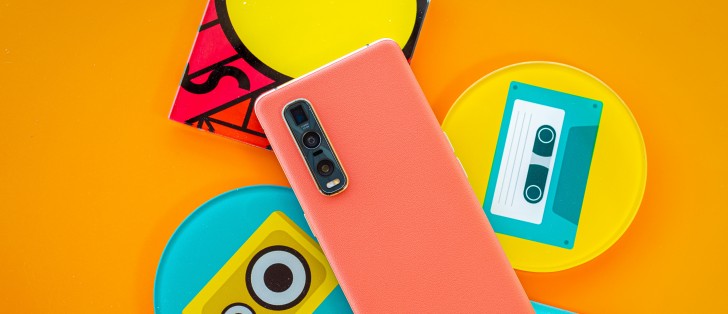 Oppo Find X2 Pro
Standout design, particularly if you opt for the Vegan leather version
Class-leading 120Hz 1440p display
Fastest charging in the segment (36mins to full)
Excellent thermal management, exemplary sustained performance
€1200 is a bit hard to swallow
No memory expansion
No wireless charging
Low-light zoom camera performance not quite up there with the best
Oppo made zero compromises when picking the hardware for the Find X2 Pro and that made for a price only Apple was comfortable charging until this year. But the custom-built camera system with big-sensor main and ultra wide shooters and a 5x periscope couldn't have been cheap. The display is also so universally great, that it didn't come out of the bargain bin either.
The top-tier Snapdragon chipset is a given, but Oppo's implementation has turned out particularly successful in terms of thermals and continued load. And while battery life is so-so, no competitor will charge as quickly as the Find X2 Pro. Wireless charging is missing on this one, however. So is the option for storage expansion, but with a 256GB base model we're wondering if that's such a big deal.
Read full review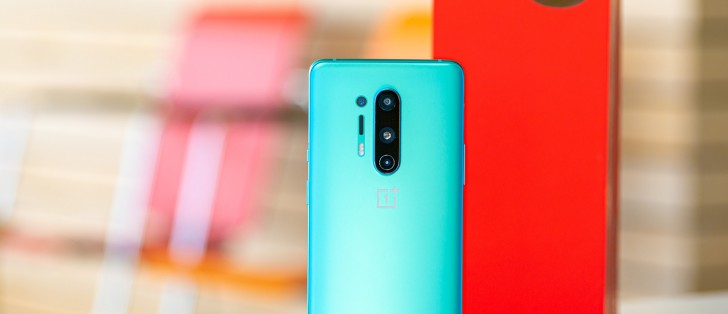 OnePlus 8 Pro
Class-leading 120Hz 1440p display
Great camera all-around
Super fast wireless charging
Loud stereo speakers
Inconsistent motion smoothing feature, no always-on display
No memory expansion
Color filter camera is meh, so is the ultra wide in low light
Formerly a flagship-on-a-budget brand, OnePlus has reached a point where it charges premium prices and the OnePlus 8 Pro goes for as much as a Galaxy S20+ in some parts of the world. But the compromises that went with the flagship killer approach are no more, and the 8 Pro comes with an IP68 rating and wireless charging, top-shelf niceties once sacrificed.
The OnePlus 8 Pro's display is the same one you'd find on the Find X2 Pro, so that gets you 120Hz at 1440p and all the brightness you'd ever need. The big-sensor modules for the main and ultra wide angle cameras are also shared with the Oppo, and we're really liking the stuff we get out of them. As for the telephoto, well, the OP8P takes a more cautious path and is missing out on any periscope action, instead sticking with the sort-of 3x zoom of the predecessor.
Read full review
Almost there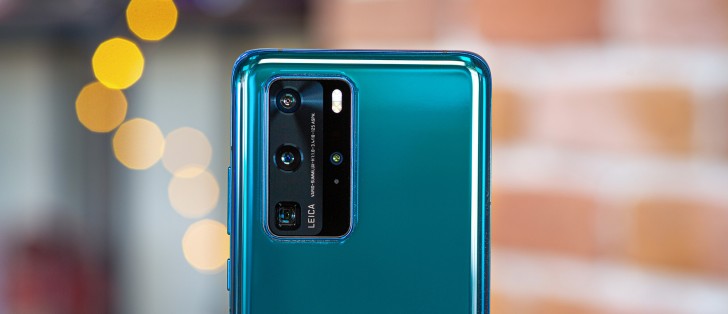 Huawei P40 Pro
Very good 90Hz AMOLED display
Great battery life, properly fast charging
Excellent photo quality day and night across all cameras, 5x telephoto is longer than the Ultra's
No Google Mobile Services means some apps will never work
Some competing displays are higher-res and/or higher refresh rate
Disappointing 4K60 videos
Only takes NM cards for memory expansion
No stereo speakers
As was the Mate 30 Pro from some six months ago, we have the Huawei P40 Pro under an 'Almost there' badge. Even though the company's own App Gallery has expanded and offers a sensible alternative to the Google Play Store with most apps you'd need, the lack of Google Mobile services means some apps will never work, making the P40 Pro hard to recommend to the general public.
Quite the shame really, as the latest Huawei flagship comes with a really compelling camera system, which can trade blows with the Galaxy S20 Ultra. The 90Hz FullHD display is a nice middle ground and it helps make the P40 Pro one of the longest-lasting top-tier handsets of the day. It's among the quicker to charge when it does run out of juice too.
The lack of stereo speakers does make it stand out in a bad way in this group, while the support for the NM type of card for memory expansion is another neither-here-nor-there feature.
Read full review
Best phones by category
As an Android fanboy I can say I completely agree with you. I'm using a Redmi k30 which has a 120hz display and I honestly believe this hrr stuff is really overhyped. Also, I'd like to add I'm using a custom rom so it's not that M...
From experience of using phones from most manufacturers I would say iPhone is great for the ecosystem and you probably won't notice the notch after a while but I wouldn't go for the iphone 11 or xr as the display is quite abit worse and the...
iPhones are smooth but no amount of software is gonna make up for lack of 120hz. Somepeople can't tell the difference so it's probably wouldnt matter to those people but to those who can see it 120hz is a massive difference, even over the i...