Best flagship phones 2021 - buyer's guide
GSMArena team, Last updated 11 May 2021.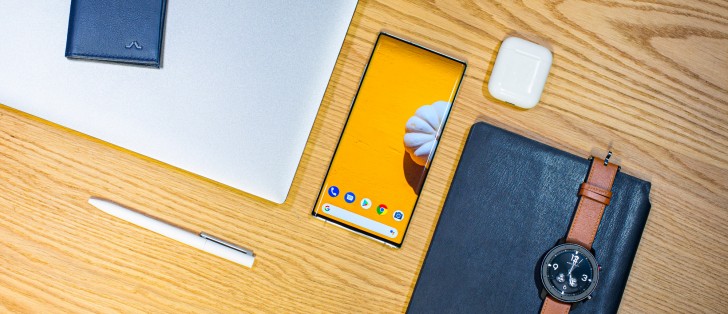 Last updated: May 11, 2021 (Changelog)
If you are after the very best on the smartphone market, you've come to the right section of this buyer's guide.
The highest of high-end phones are in this category. The latest Galaxy and iPhone are the default choices at this level, but big names out of China have their own takes too, of course. Both Xiaomi and Oppo can offer you no-compromise handsets with build and features to match or even beat Apple and Samsung. Foldables can be found here too - the Samsung Galaxy Z Fold2 and the Huawei Mate X2 may not be for everyone, but if you've got the money, they're well worth a try.
---
Editors' choice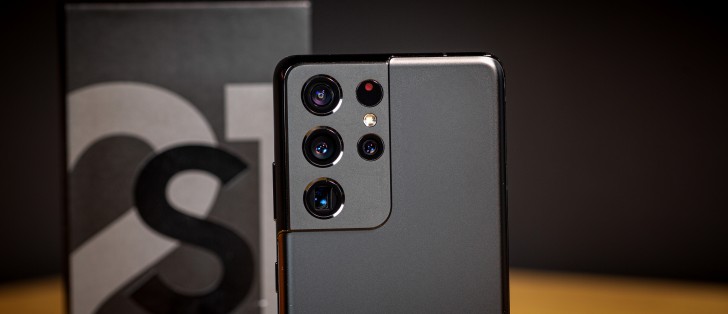 Samsung Galaxy S21 Ultra 5G
The best OLED screen, 1000+nits, 1440p, 120Hz, HDR10+, S-Pen support
Outstanding battery life, fast to top-up the 5,000mAh battery.
Overall great camera performance across the board, long zoom capability
Somewhat bulky and slippery, rear camera bump can be an eye sore
Scant retail package
Regional chipset divide could bother some, lack of microSD slot too
Similarly to the Note20 Ultra before it, the Galaxy S21 Ultra gathers all the cutting edge tech Samsung can offer to the public, short of a foldable screen. It's only natural that it has a superb display with all the bells and whistles, this time including S Pen support. Battery life is class-leading, the latest-gen fingerprint reader is great, the stereo speakers are loud and clear.
Then there are the cameras. A quad setup means you have two teles on this Galaxy Ultra going all the way up to 10x natively. On the ultrawide end there are developments too – the addition of autofocus has left us with one less thing to complain about and made it competitive for a change. And the main unit is a new and improved take on the 108MP Nonapixel concept with advancements in HDR, low light and autofocus performance. The selfie camera continues along the same lines, delivering praise-worthy results.
The continued regional divide that leaves the bulk of the world with what some perceive as the inferior Exynos chipset is hardly ideal, though the gap between it and the Snapdragon have gotten so small as to be irrelevant. The barebones retail package is also not our favorite trend, even if it's being marketed as environmentally friendly. The disappearance of the microSD slot for this generations is hardly ideal either. Ultimately though, these are small enough as to be largely immaterial and Galaxy S21 Ultra is a winner.
Read full review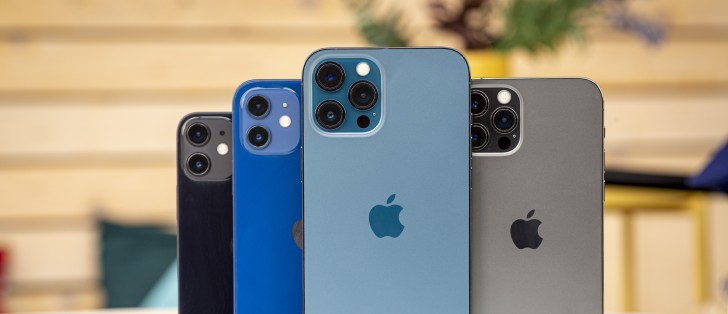 Apple iPhone 12 Pro Max
'Best iPhone ever'
Robust build - Steel frame, Ceraminc Shield IP68 and then some
Most potent chipset on the market
Huge notch, slippery design
Display is missing the all-important high refresh rate
No memory expansion, Lightning port
No charger, no headphones in the box
Expensive
The iPhone 12 Pro Max is currently Apple's best iPhone. It sure omits some long-overdue features like an HRR screen, a smaller notch and a more prominent camera upgrade. Apple did bring a couple of improvements in the imaging hardware, but the image processing made these pointless.
All that aside, it's inevitably a refinement over the previous generation, offering a new zoom camera and expanded Night Mode, improved durability and dust and water resistance (still IP68, but deeper and for longer), and unmatched performance. If you're at all an iPhone type of person, the 12 Pro Max is a no-brainer. Same goes for the regular Pro, in fact. It's up to you to decide which size suits you best. No matter the hardware differences, you will still get the same experience. Got to love Apple for that.
Read full review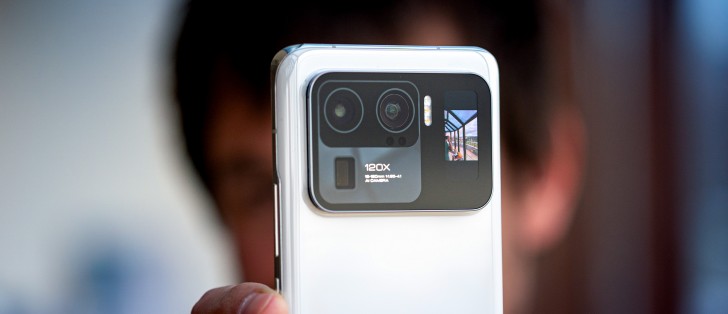 Xiaomi Mi 11 Ultra
Attractive curved-screen design, ceramic back
Thoroughly impressive main display
Rear display has great potential
Blazing-fast charging, good endurance for the class
Industry-leading photo and video quality across the board
Heavy and bulky, camera bump is hardly a looker
Under-utilized rear display
A tendency to overheat under stress testing
The Xiaomi Mi 11 Ultra won us over with its camera chops – a good thing since the unsightly camera bump needed to be justified. The Mi doesn't stop there, however, and gets high marks in all arears including display, battery, performance, and build.
Its really the camera system that's the Mi 11 Ultra's key selling point. The biggest sensor on a smartphone is used for the main unit, and there's another couple of large sensors for the ultrawide and the 5x periscope tele, all three of them delivering excellent image and video quality. A unique feature is the rear-facing display – letting you frame rear-camera selfies like no other phone (well, except the Zenfones), though you can't use it for video which is a minor letdown.
The display, meanwhile, is the best panel you can find outside of a Galaxy Ultra and this one is as good as them. Battery life is above average for the segment, only second to the S21 Ultra's, but the charging speed on the Mi is up there with the best. The MIUI and SD888 make for a fluid and polished user experience and all of that is wrapped in a fancier-than-most glass-ceramic body.
That body is quite heavy though, and the Mi 11 Ultra's dimensions may not be everyone's cup of tea. We'd struggle to find a person to call the camera bump appealing either. But those pictures, though.
Read full review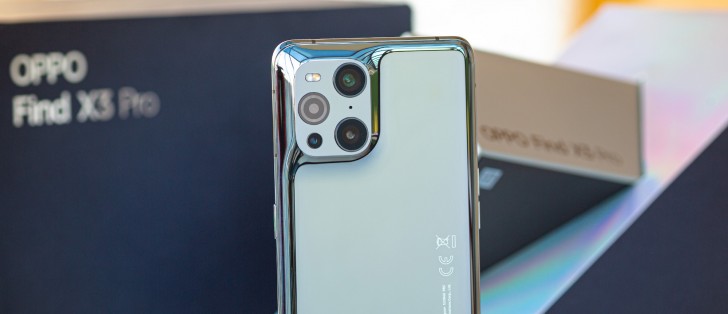 Oppo Find X3 Pro
Exquisite design with mirror-like back and sweeping lines around the camera
Some of the fastest wired and wireless charging
Outstanding photo and video quality, day and night
Intriguing one of a kind microscope camera
Lowest battery life in the class
The telephoto camera needs OIS, also more reach (it's just 2x)
Limited market availability
Another year, another great Find – the Find X3 Pro continues a lineage of compelling flagship Oppos in the high end segment. This one's unique bit is a microscope camera with a ring light on the back – alongside excellent hardware and performance in most areas, of course.
There are two main points that might make you think twice about this one. The more important one is battery life – it's not bad for a top-tier handset, but virtually all competitors have it beat. The other is the telephoto – at just 2x zoom it's lacking in reach in a world of 5x and even 10x periscopes.
If you prefer taking pictures of tiny things over distant things, the Find's microscope is unrivaled, however. Plus, the other two cameras will hardly leave you wanting, no matter the circumstances. And for all it's lacking in endurance, the Oppo makes up for in charging speed. And in contrast to our favorite cameraphone for the time being, the Mi 11 Ultra, the Find X3 Pro's camera bump is much easier on the eyes.
Read full review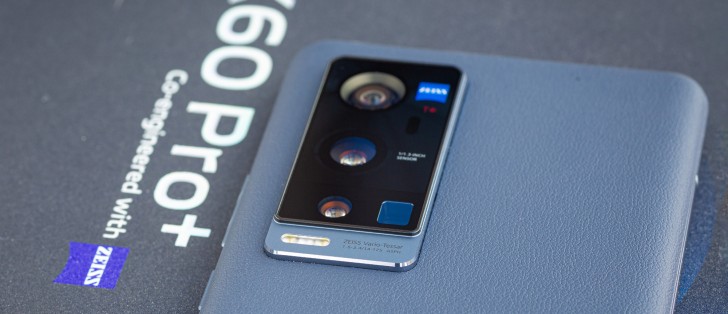 vivo X60 Pro+
High-quality build, premium looks, rich retail bundle
Class-leading performance
Great photo quality across the board
Excellent video stabilization
1080p display among 1440p competitors
No IP rating for dust and water protection
No stereo speakers
It may look like a relatively unlikely entrant on this list, but the vivo X60 Pro+ addition here is well deserved. A couple of notable omissions on its specsheet include stereo speakers and an IP rating, and the 1080p display resolution may not be 'flagship' enough but that's pretty much all the cons we can think of.
The X60 Pro+ stands out from the crowd in a few good ways too, however. It's the best-performing implementation of the SD888 we've clocked (gaming phones aside), while video stabilization is a notch better than the rest – that's on top of an overall great camera experience, of course. The vegan leather back scores points for looks, and the anachronistically rich retail package doesn't hurt either.
Read full review
Niche choice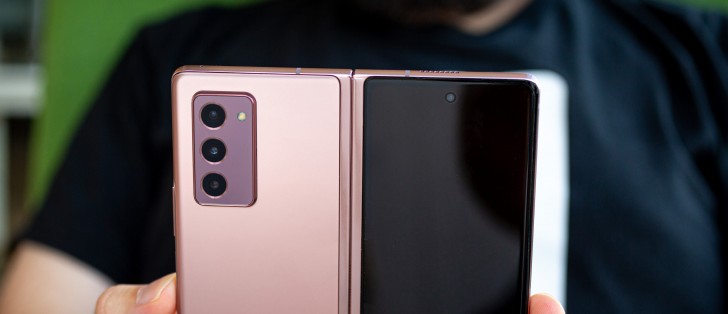 Samsung Galaxy Z Fold2 5G
Truly innovative form factor, a lot of structural improvements over the first generation
Hardware offers unique usability potential, the software is there to unlock it
Speakers are excellent
No ingress protection rating
The Snapdragon 865+ chipset is a bit thermally-constrained and underperforms slightly
Relatively slow charging
Not quite flagship-grade camera versatility
Another foldable and this one has been around for a little longer, the Galaxy Z Fold2 is the other handset you can get if a regular bar doesn't cut it anymore.
Samsung's second generation of phone-turns-into-tablet foldable comes with an improved build to address durability concerns and a larger outer display in response to usability complaints. Neither panel is as big as the Mates', though. On the software side, OneUI is there to help if you're wondering what to do with the form factor, but multi-tasking and selfie-taking are two areas elevated to a whole different level.
The camera system isn't half bad, but it's not quite a match for Samsung's non-folding top-end models - a periscope is missing, the others aren't state of the art either. The Z Fold2 does manage to extract decent endurance out of its two-piece battery, better than the Mate's. Similarly to the Mate, the stereo speakers are wonderful. Overall, Samsung's way past the proof of concept stage with this one, so it's worth a look if you're shopping with an unlimited budget.
Read full review
Niche choice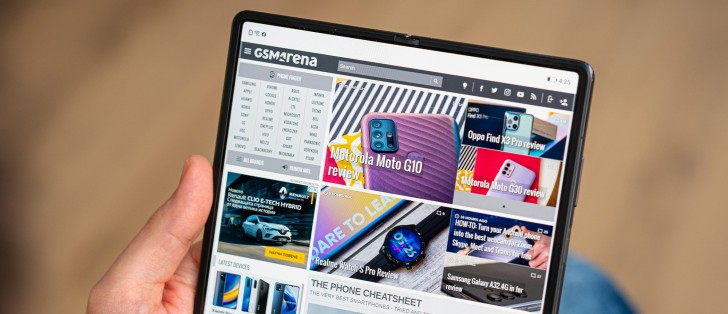 Huawei Mate X2
Ingenious wedge design and teardrop hinge mean no air gapwhen folded
Impressively flat internal display in unfolded state, 90Hz refresh on both panels
Amazing stereo speaker setup
Versatile flagship-grade camera setup
Availability limited to its home market
No official HDR certification on either display
Hinge does not provide linear motion and cannot be fixed at an arbitrary angle
No wireless charging support
EMUI 11 is based on Android 10, lacks Google Services and its future is uncertain
Not a mainstream option we can recommend to everyone, but the Huawei Mate X2 still deserves a spot on this list. Huawei's latest foldable solves a few issues of earlier designs and adds more polish, nudging us closer to wider adoption of the form factor. Eventually. Maybe.
Its teardrop hinge and web design help eliminate the air gap between the two halves in the folded state – a main gripe with the Galaxy Z Fold2's design. The Mate's internal crease is also minimal and two halves lay remarkably flat. On the flipside, Huawei's solution doesn't allow you to leave the phone folded at an arbitrary angle, limiting usability for some edge cases. While on the display topic, the Mate's both panels can go as high as 90Hz – the Galaxy maxes out at 120Hz on the big one (win), but can only go as high as 60Hz on the cover.
The Mate X2 features a high-end camera system too, one worthy of a flagship in the bar form factor, something Samsung couldn't fit on the Z Fold2.
Of course, there are several concessions you need to make if you opt for the Mate X2. The most important one is the lack of Google backing that's leaving you at Android 10, and the unclear future of the Huawei in-house OS doesn't help. Next to that, the missing wireless charging, no HDR support on the displays and the proprietary storage expansion solution sound like minor niggles.
Read full review
Most recent updates
May 11, 2021: Replaced the Galaxy Note20 Ultra with the S21 Ultra as our Editors' choice. Also replaced the Oppo Find X2 Pro with the Find X3 Pro, the Mi 10 Pro with the Mi 11 Ultra. Added the vivo X60 Pro+ and the Huawei Mate X2 as niche choices, and removed the Zenfone 7 Pro, OnePlus 8 Pro and the Mate 40 Pro.
Nov 23, 2020: Replaced the Apple iPhone 11 Pro Max with 12 Pro Max.
---
Best phones by category
---
Would pick one plus over oppo any days,i hate oppo laggy ui
😂😂 U must b joking man.... I will take galaxy a52s 5g any day than accept that meizus flagship. Sure i don't think there is a latest brand based on any company has satisfactorily defeated Samsung future phones (z fold 3) and flagship (s...