Best midrange all-rounders 2020 - buyer's guide
GSMArena team, 22 Nov 2019.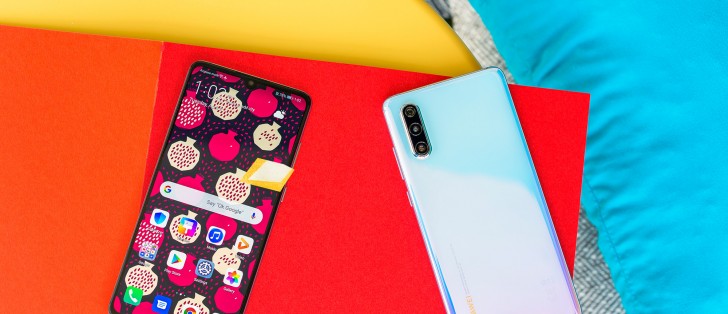 The search for the best midrange phone ends here. Check out our editors' shortlist in several price categories.
Since 'midrange' is quite a wide range, we've split it further into price brackets. You could say the €200/250/300 subcategories are spaced too close, but we do find that €50 is a meaningful price difference in this segment. Then there's what we call the 'premium all-rounders' category that sits below the all-out flagships - not exactly cheap, no, but still good value.
---
Best midrange all-rounders up to €200
---
Editors' choice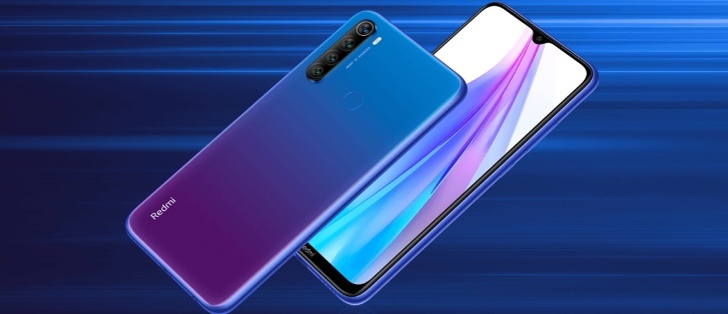 Xiaomi Redmi Note 8T
Big battery, 18W charger in the box
Snapdragon 665 chipset is a good midrange chip
An ultra wide camera complements a proven 48MP main unit
Gorilla Glass 5 front and back, NFC, IR blaster
If we have about €200 to spend on a phone, we will go with the Redmi Note 8T. It has pretty much everything you'd want out of a handset for this price - a large and sharp display (LCD, but still), a modern chipset (powerful and efficient), a big 4,000mAh battery with 18W charging support and a whole array of cameras.
But that's not even all. It's built with Gorilla Glass 5 on both sides, it has NFC support, and can even control your legacy appliances with its built-in IR emitter.
Perhaps the one thing we can come up with that could be an issue to some is the 200g weight - it's not unreasonable, it's just a bit hefty. And yes, an OLED seems like too much to ask in this price bracket.
Mind you, in regions where the Redmi Note 8T is not available, the Redmi Note 8 usually is. That's mostly the same phone, only minus NFC and 10g lighter - still an easy recommendation.
Specs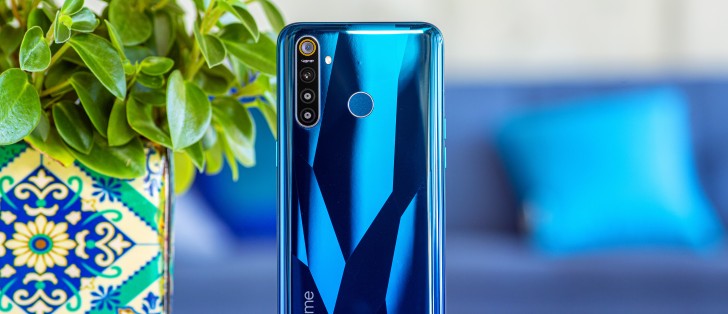 Realme 5 Pro
Outstanding battery life, 20W fast charging
Snappy performance, great for gaming
High-quality main camera images day and night, great video, impressive portraits.
Has an ultra wide-angle camera
Uninspiring ultra-wide and macro camera shots
EIS only available in 1080p/30fps
No NFC
It doesn't have great brand recognition outside of Asia
Almost as good as the Redmi, the Realme 5 Pro does few things wrong. Minor as they may be, they could make a difference to potential buyers - for one, it doesn't have NFC. And then, Realme is only now starting out in the West, and as such doesn't have the same brand recognition Xiaomi has already achieved.
Those bits aside (and some photo and video peculiarities), the Realme 5 Pro is a great phone. It's got an excellent battery life coupled with 20W fast charging. We're also very enthusiastic about its primary camera's output across pretty much all shooting scenarios. Then there's the matter that its chipset has plenty of oomph with a particularly powerful GPU for the money.
Read full review
Best midrange all-rounders up to €250
---
Editors' choice
Samsung Galaxy M30s
FullHD 6.4" Super AMOLED display
Huge 6,000mAh battery means it's thick and heavy, 15W fast charging
Gaming-friendly Exynos 9611 chip
Capable camera setup includes a 48MP main unit and an 8MP ultra wide
Plastic build, back is a fingerprint magnet
No NFC
If you have slightly more to spend, we'd recommend the Galaxy M30s. The M30s has a 6,000mAh cell inside, paired with a nice 6.4-inch FullHD AMOLED, a speedy Exynos mid-tier chip and a promising camera setup - if that's not an all-rounder, we don't know what is.
This one too is missing NFC, so if you absolutely must have the feature for stuff like mobile payments, this Galaxy isn't for you. For the M30s, Samsung has gone with a rather plasticky build, and its glossy back is nigh impossible to keep clean - not strictly a dealbreaker, but a nuisance nonetheless.
Specs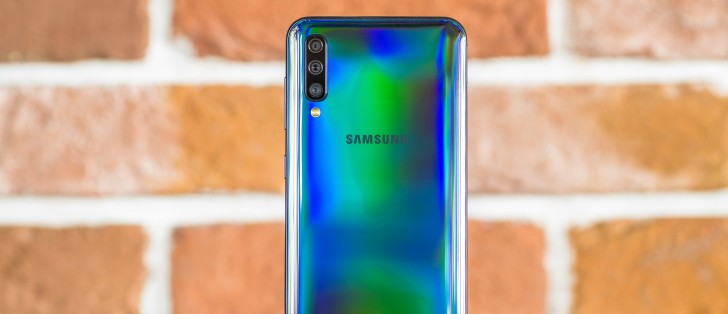 Samsung Galaxy A50
Excellent AMOLED display
Good battery life, 15W fast charging
Gaming-friendly Exynos 9610 chip
Generally good daylight images, great portraits and selfies
Plastic build, back is a fingerprint magnet
Poor loudspeaker quality
Unsatisfactory low-light performance
A third-party app required for 4K capture
The Galaxy A50 is built in a similar plastic fashion, so it attracts fingerprints just as well. The A50 also disappoints with its loudspeakers, low-light images, and video oddities - it supports 4K recording but not with the native camera app?!
If you look the other way when it comes to these bits, the A50 will reward you with a nice AMOLED display, above-average battery life, and a powerful chipset for the class. And for all the things its camera does wrong, daylight shots are good enough, while portraits and selfies are even better.
Read full review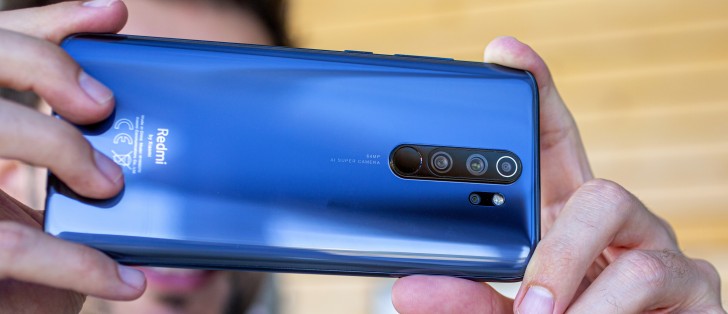 Xiaomi Redmi Note 8 Pro
Outstanding battery life, 18W charger in the box
Mediatek chipset is snappy and efficient
64MP main camera does admirably, selfies are really nice too
Great video quality overall
Good as this LCD may be, you could get an AMOLED for similar money
The large screen and 4,500mAh battery mean it's relatively heavy and thick
The macro and ultra wide cameras are uninspiring
Video recording in 1080p leaves more to be desired
The Redmi Note 8 Pro has a lot going for it - it's one of our battery life champs, for one. We also enjoyed the output of its 64MP main camera, and selfies came out nice as well. As our first and only Mediatek G90T experience, the Redmi Note 8 Pro also proved a snappy performer.
It's got flaws too, naturally. While its LCD isn't half-bad, you can grab one of the AMOLEDs above for similar money, and the flipside to the large battery is that the Redmi 8 Pro is a bit chunky. The camera system isn't universally great either, with the less-than-stellar performance from the ultra-wide and macro modules and uninspiring 1080p video.
Read full review
Best midrange all-rounders up to €300
---
Editors' choice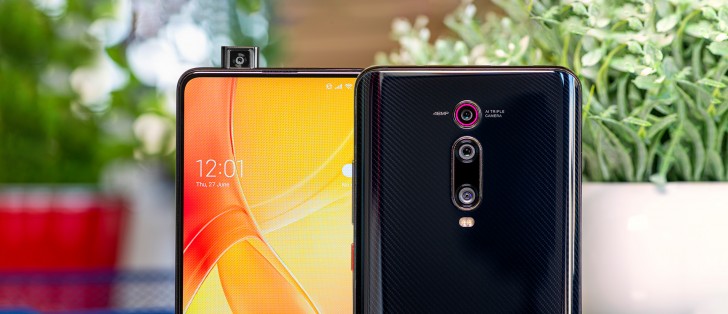 Xiaomi Mi 9T
Excellent 6.39" AMOLED - color-accurate, bright, HDR10-capable, notch-free
Great battery life, 18W PD fast charging
Potent chipset, one of the best for the money
Proper triple camera setup - great results from all three, day and night, photo and video
Top-quality selfies too
One of the higher-end Mi 9s could be even better value
Another midrange victory goes out to the Xiaomi Mi 9T (also known as Redmi K20 in some places) in a tight race with the Realme X2. There's a lot to like about Xiaomi's entry in this class, starting with the triple camera - as in actual three focal lengths. It also makes very good use of them, producing excellent results across the board. That applies to the pop-up selfie cam too, which in turn makes the already great AMOLED display notchless.
Add to that the excellent battery life and best chipset outside the 800-series Snapdragons, and the Mi 9T doesn't have any weak points. If anything, its only downside is that certain markets may have the Mi 9T Pro or the Mi 9 proper priced dangerously close to the 9T and those do come with the top-tier Snapdragon 855 chip.
Read full review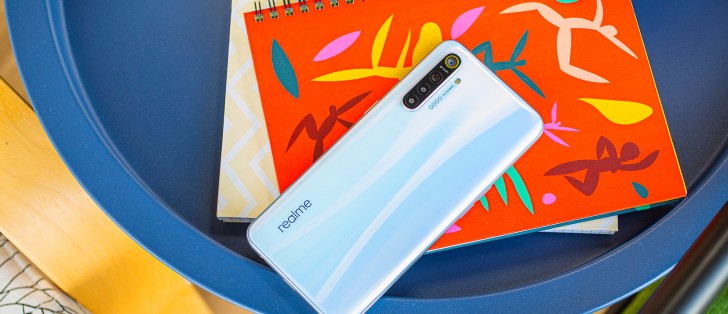 Realme X2
Color-accurate AMOLED display
Excellent battery life, 30W VOOC charging is one of the fastest in the segment
Potent chipset, one of the best for the money
64MP main cam is very capable for stills, takes good 4K vids too
Flagship-grade haptic feedback
Display lacks auto brightness boost in bright light
Underwhelming ultra- wide angle camera
1080p videos from either cam aren't competitive
Nightscape (Realme's night mode) could use more work
The Realme X2 may have lost to the Mi 9T for the top spot in the category, but it remains on our shortlist. Not quite bright as the competition outdoors, the X2's display is still AMOLED, and it can be very accurate in the right mode. The Realme has some of the fastest charging you can find for the money, and that's on top of exemplary battery life.
The Realme does outdo the Mi in a couple of areas too, so it may be worth considering how important your phone's haptic feedback is, for example - the one on the X2 is top-notch. Its 64MP main camera is also a step up from the 9T's one, though the ultra wide-angle one isn't as good on the X2 and its telephoto is non-existent.
Read full review
Best phones by category
We can never accept samsung note 10+ as the best in android bec the phone in my own speedtest is slow compared to huawei and apple,huawei mate 30 pro defeat samsung note 10+ 2-9 mate 30 pro 9 sam note 10+ 2 belive me or note samsung phones are slow t...
Mi 9 lite is the best up to 250E price, bether then M30s.
A60 is a s-i- with 3500 mah battery with pls tft screen.