Best midrange all-rounders 2020 - buyer's guide
GSMArena team, Last updated 15 July 2020.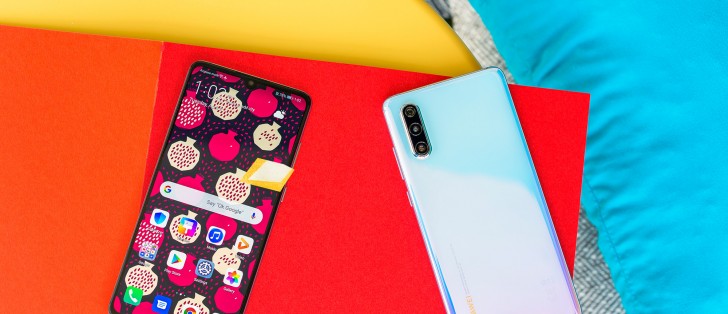 The search for the best midrange phone ends here. Check out our editors' shortlist in several price categories.
Since 'midrange' is quite a wide range, we've split it further into price brackets. You could say the €200/250/300 subcategories are spaced too close, but we do find that €50 is a meaningful price difference in this segment. Then there's what we call the 'premium all-rounders' category that sits below the all-out flagships - not exactly cheap, no, but still good value.
---
Best midrange all-rounders up to €200
---
Editors' choice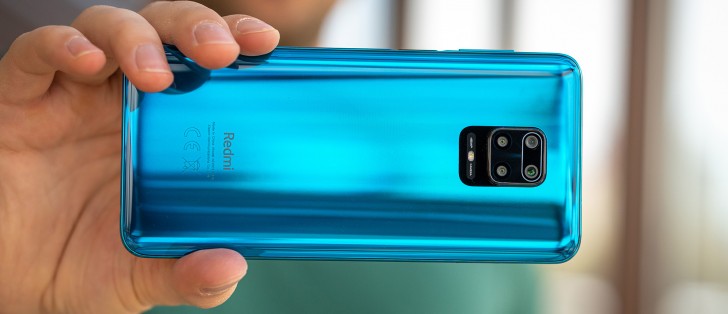 Xiaomi Redmi Note 9S
127h Endurance rating
Snapdragon 720G chipset is snappy and efficient
Great HDR10 screen, despite the uneven backlight around the notch
Good camera quality overall
Dedicated microSD slot, 3.5mm jack
Slow charging (1 hours and 45 mins for a full charge)
No NFC
Choosing the Redmi Note 9S as the new Editor's Choice in this category was a no-brainer. In addition to the outstanding battery autonomy, it also delivers some excellent bang for the buck making it one of the cheapest gaming-oriented smartphones. It also offers enjoyable stills and videos, as well as a large and HDR10-capable screen.
Despite it is aimed at global markets, it omits NFC and that may be a bummer for many.
Read full review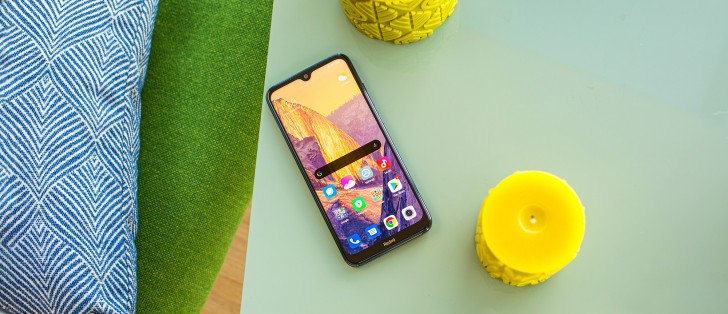 Xiaomi Redmi Note 8T
Big battery, 18W charger in the box
Snapdragon 665 chipset is still good enough
An ultra wide camera complements a proven 48MP main unit
Gorilla Glass 5 front and back, NFC, IR blaster
A bit on the heavy side
There are faster phones, though more expensive
If we have about €200 to spend on a phone, we will go with the €150 Redmi Note 8T. It has pretty much everything you'd want out of a handset for this price - a large and sharp display (LCD, but still), a capable chipset (powerful and efficient), a big 4,000mAh battery with 18W charging support and a whole array of cameras.
But that's not even all. It's built with Gorilla Glass 5 on both sides, it has NFC support, and can even control your legacy appliances with its built-in IR emitter.
Perhaps the one thing we can come up with that could be an issue to some is the 200g weight - it's not unreasonable, it's just a bit hefty. And yes, an OLED seems like too much to ask in this price bracket.
Mind you, in regions where the Redmi Note 8T is not available, the Redmi Note 8 usually is. That's mostly the same phone, only minus NFC and 10g lighter - still an easy recommendation.
Specs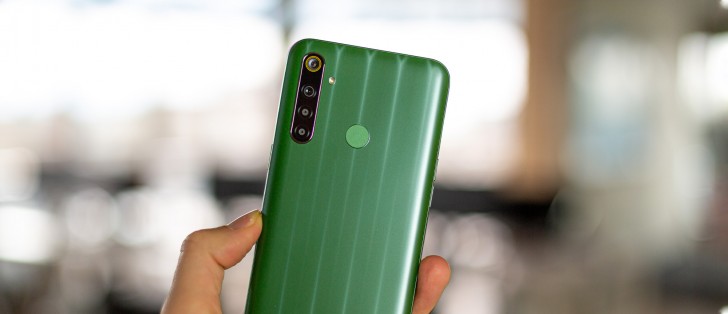 Realme 6i
186h Endurance rating
Very affordable
Large screen, splash resistant body
Gaming-friendly performance
Dependable photo camera
Dedicated microSD slot, 3.5mm jack
Slow charging (50% in 50mins)
Low-res screen
No 4K video recording
Our top pick for a battery life champ is also one of the best phones you can buy in this price bracket.
It's mid-2020 and we're already spotting a trend with new phone releases with extra-large battery capacities on the rise and the Realme 6i is a prime example. It surprised us pleasantly by pushing the ceiling of our all-time battery test chart higher than ever before.
The Realme 6i has a 5,000mAh battery, which is a sizeable battery by any standard. It aced all of our battery tests, delivering remarkable results across the board. It also supports 18W fast charging - a standout feature within the budget class.
The Realme 6i has a large screen with basic 720p resolution and coupled with the rather powerful Helio G80 chip, it delivers smooth gaming performance.
Finally, the quad-camera on the back offers good photo quality and thus the Realme 6i exceeds the initial expectations suggested by its budget segment. Realme is not popular as Redmi outside Asia, at least for now, but we suspect this is going to change soon.
Read full review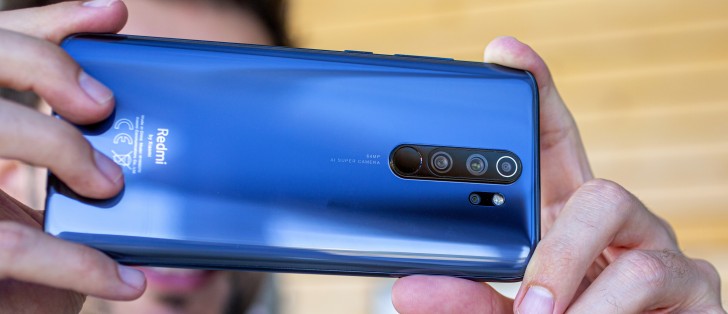 Xiaomi Redmi Note 8 Pro
Outstanding battery life, 18W charger in the box
Mediatek chipset is snappy and efficient
64MP main camera does admirably, selfies are really nice too
Great video quality overall
The large screen and 4,500mAh battery mean it's relatively heavy and thick
The macro and ultra wide cameras are uninspiring
Video recording in 1080p leaves more to be desired
The Redmi Note 8 Pro is now even cheaper priced at about €200, which makes it even more attractive than last year. First, it's one of our battery champs. We also enjoyed the output of its 64MP main camera, and selfies came out nice as well. Then the Redmi Note 8 Pro also proved a snappy performer thanks to its Helio G90T chipset.
It's got flaws too, naturally. While its LCD isn't half-bad but it's not the best either. The flipside to the large battery is that the Redmi 8 Pro is a bit chunky. The camera system isn't universally great either, with the less-than-stellar performance from the ultra-wide and macro modules and uninspiring 1080p video.
Read full review
Best midrange all-rounders up to €250
---
Editors' choice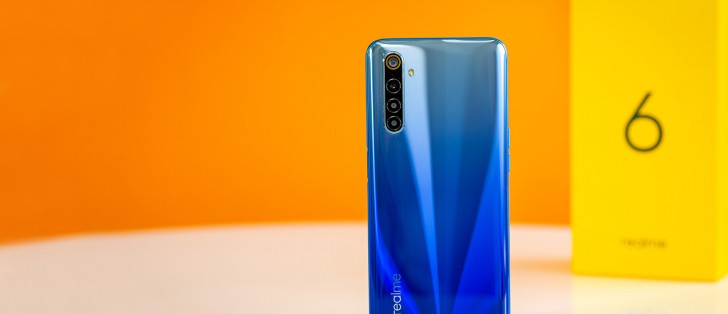 Realme 6
6.5" IPS LCD display with 90Hz refresh rate
Excellent battery life, 30W fast charging
Gaming-friendly Helio G90T chip
Capable camera setup includes a 64MP main unit and an 8MP ultra wide
Plastic build, back is a fingerprint magnet
The Realme 6 is the best phone in this price bracket and having 90Hz display is not the only reason. It has one very capable chip for gaming, excellent battery backup, and its camera delivers in quality and versatility across the board.
The plastic build isn't our favorite, but we couldn't ask for more at about €220. It does offer Gorilla Glass 3 protection for the screen and P2i water-repellant coating for the internals. So, it seems we still got more than we bargained for.
Read full review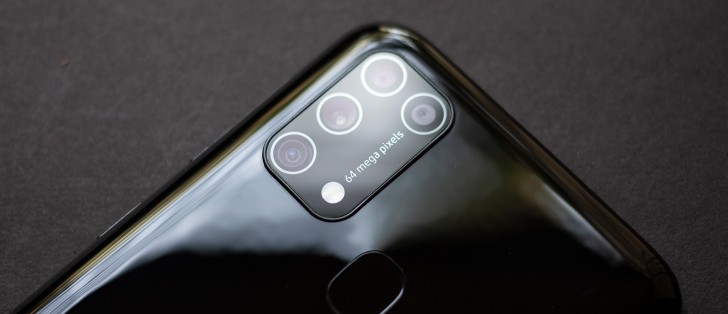 Samsung Galaxy M31
FullHD 6.4" Super AMOLED display
Huge 6,000mAh battery means it's thick and heavy
Gaming-friendly Exynos 9611 chip
Capable camera setup includes a 64MP main unit, an 8MP ultra wide, and a 5MP macro
Plastic build, back is a fingerprint magnet
Not the fastest charging (15W)
If you have slightly more to spend, we'd recommend the Galaxy M31. It had a limited launch this June, but we expect it to hit more markets soon enough. The M31 has a 6,000mAh cell inside, paired with a nice 6.4-inch FullHD AMOLED, a speedy Exynos mid-tier chip and a promising camera setup - if that's not an all-rounder, we don't know what is.
The M31 has a rather plasticky build, and its glossy back is nigh impossible to keep clean - not strictly a dealbreaker, but a nuisance nonetheless.
Read our preview
Best midrange all-rounders up to €300
---
Editors' choice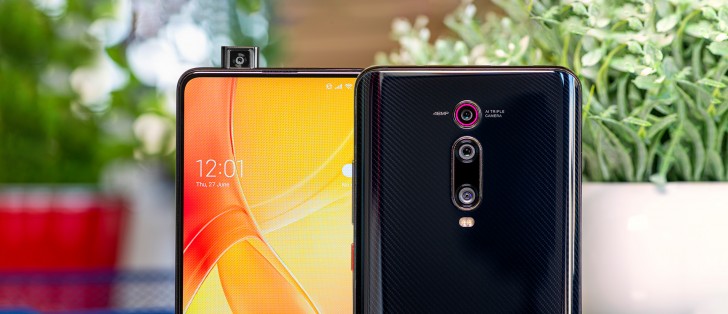 Xiaomi Mi 9T
Excellent 6.39" AMOLED - color-accurate, bright, HDR10-capable, notch-free
Great battery life, 18W PD fast charging
Potent chipset, one of the best for the money
Proper triple camera setup - great results from all three, day and night, photo and video
Top-quality selfies too
One of the higher-end Mi 9s could be even better value
The Xiaomi Mi 9T (also known as Redmi K20 in some markets) stays as our top €300 recommendation for yet another cycle. There's a lot to like about Xiaomi's entry in this class, starting with the triple camera - as in actual three focal lengths. It also makes very good use of them, producing excellent results across the board. That applies to the pop-up selfie cam too, which in turn makes the already great AMOLED display notch-less.
Add to that the excellent battery life and one of the best chipset outside the 800-series Snapdragons, and the Mi 9T doesn't have any weak points. If anything, its only downside is that certain markets may have the Mi 9T Pro or the Mi 9 proper priced dangerously close to the 9T and those do come with the top-tier Snapdragon 855 chip.
Read full review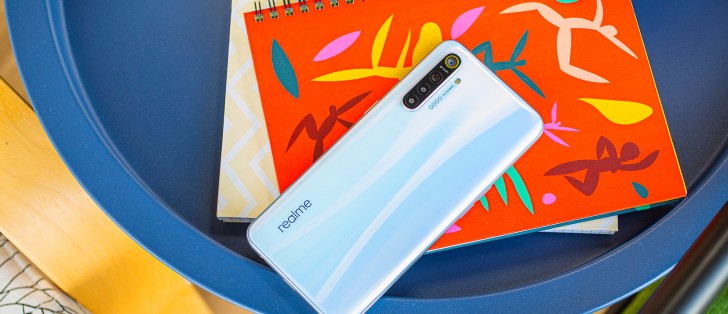 Realme X2
Color-accurate AMOLED display
Excellent battery life, 30W VOOC charging is one of the fastest in the segment
Potent chipset, one of the best for the money
64MP main cam is very capable for stills, takes good 4K vids too
Flagship-grade haptic feedback
Display lacks auto brightness boost in bright light
Underwhelming ultrawide-angle camera
1080p videos from either cam aren't competitive
The Realme X2 may have lost to the Mi 9T for the top spot in the category, again, but it remains on our shortlist. Not quite bright as the competition outdoors, the X2's display is still AMOLED, and it can be very accurate in the right mode. The Realme has some of the fastest charging you can find for the money, and that's on top of exemplary battery life.
The Realme does outdo the Mi in a couple of areas too, so it may be worth considering how important your phone's haptic feedback is, for example - the one on the X2 is top-notch. Its 64MP main camera is also a step up from the 9T's one, though the ultra wide-angle one isn't as good on the X2 and its telephoto is non-existent.
Read full review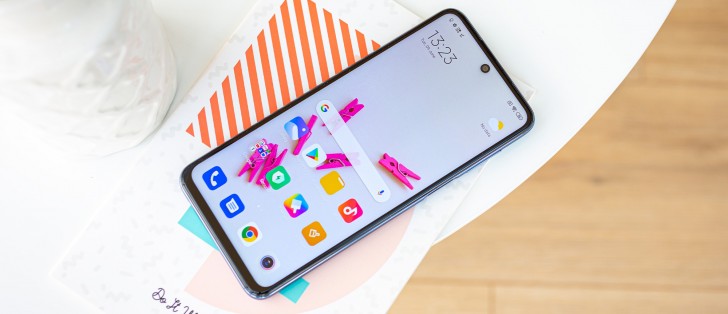 Xiaomi Redmi Note 9 Pro
Dual-glass design, splash-proof
Great HDR10 screen, despite the uneven backlight around the notch
123h Endurance rating
Snapdragon 720G chipset is snappy and efficient
Good camera quality overall
Dedicated microSD slot, 3.5mm jack
Realme offers 90Hz display for the same cash
The global Redmi Note 9 Pro model is shaping as one of the best deals in the months to come and it deserves some serious consideration. It has a great HDR10-capable screen, large at that, a gaming-oriented hardware, and outstanding battery autonomy. We also liked its camera output, too, even if it is not the best shooter at night.
The Redmi Note 9 Pro only issue is that Realme has a phone with a 90Hz display for similar or less cash. Then again, no app (outside the system ones) can really utilize it, so there is that, too.
Read full review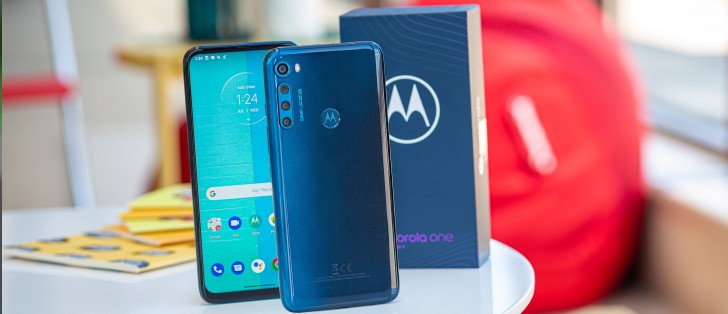 Motorola One Fusion+
Unblemished HDR10 large screen with excellent contrast
Top-notch battery life
Water-repellent body
Skilled hardware suitable for gaming on the go
Great photo quality day and night with the main camera, also good portraits, closeups and selfies
FM radio, microSD slot, 3.5mm jack
The ultrawide camera needs some work
The video capturing is so-so
No NFC
The motorized pop-up selfie cam is a bit slow to launch, potential longevity concerns
The Motorola One Fusion+ delivers an excellent balance of performance across all key areas. One of the LCD's best features is that it's cutout-free, but it's also reasonably bright and contrasty. Battery life is off-the-charts great, while the Snapdragon 730 (730G in India) is a potent mid-range chip. The main camera takes excellent photos in good light and at night, portraits and selfies aren't half bad either.
True, while stills are great, video isn't quite as likeable out of the Fusion+. The ultrawide camera isn't on the same level as the main shooter either. The lack of NFC could put off some buyers too, the rest in this group have it. There's also the concern that the elevating selfie cam that eliminates the display notch could pose issues in the long run - but we haven't heard of pop-up mechanisms failing en mass plus the worst thing that can happen is no selfies, how bad could that be?
Read full review
Local favorite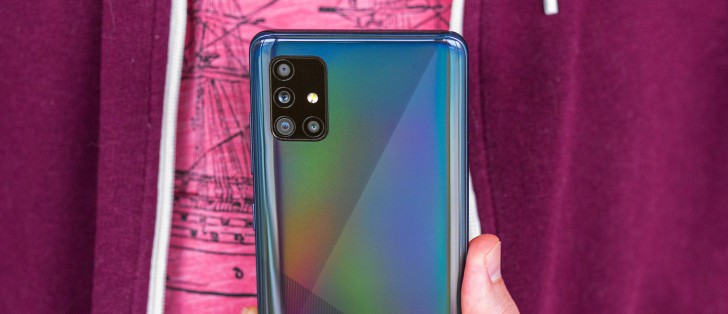 Samsung Galaxy A51
Excellent AMOLED display
Good battery life, 15W charging
Gaming-friendly Exynos 9611 chip
Generally good daylight images, great portraits and selfies
Plastic build, back is a fingerprint magnet
Poor loudspeaker quality
Unsatisfactory low-light performance
The Galaxy A51 is the typical Samsung mid-ranger with great AMOLED screen and capable enough chip, while its camera is up to par most of the time.
It is a plastic phone and as such - a huge fingerprint magnet. The A51 also disappoints with its low-light images and lacking video capturing modes, but it makes up for that with smooth One UI experience.
The Galaxy A51 sure isn't the best phone, but the A series are often subsidized by carriers and these Galaxies have a rather strong following out there. So, it deserves a spot in this guide and you should check with your local carrier for offers.
Read full review
Best phones by category
I havr Realme 6 which has best durability . my brother recently throwed my phone but there was no single scratch in my phone .Pubg runs falwlessly in this mobile .Mediatek G90T heats little bit to 42 to 45 degree but copper graphite cooling become ef...
5G is not requied fot consumers atleast end of 2021. Besides Huawei Nova 7 doesn't have Playstore and with lack if lot of Apps
How about Redmi Note 9? Its almost the same as Realme 6i