Best compact phones 2020 - buyer's guide
GSMArena team, Last updated 27 November 2020.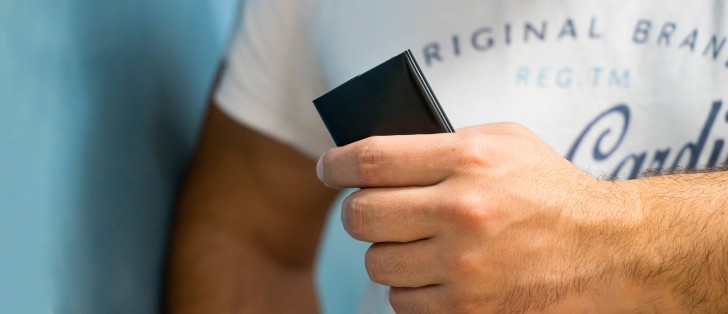 Last updated: Nov 27, 2020 (Changelog)
The trend towards growing displays seems to be plateauing, but even in the current state of things, most phones are just too big for easy handling with one hand. This is why we always enjoy it when we come across the occasional competent compact handset. In this section of our buyer's guide, we'll try to point out the ones we think deserve your attention.
---
Editors' choice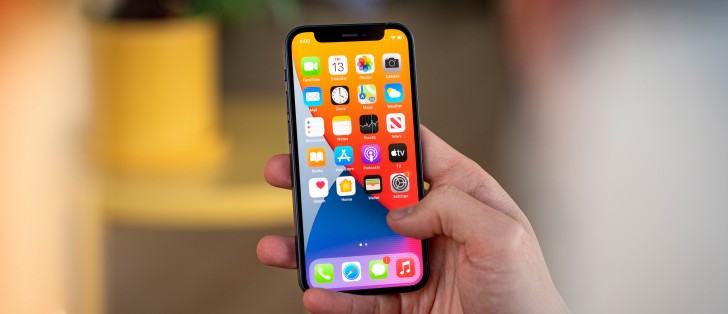 Apple iPhone 12 mini
It's the iPhone mini!
Tiny OLED, high-res, bright
Iconic design with ceramic shield, aluminum frame, IP68
The latest Apple A14 Bionic chip with 5G
The cameras take some great photos and videos
Night Mode and Dolby Vision available
Loud stereo speakers
Battery life is only so-so
Potential throttling under certain conditions
No charger, no headphones
We sure thought Apple was done with the small iPhones this year after the new iPhone SE premiere. Yet, Apple managed to surprise us with a proper mini flagship with no missing features. Indeed, the new iPhone 12 mini is a smaller version of the iPhone 12 and it's lost nothing. There is a 5.4" OLED screen of 1080p resolution and the most powerful Apple chip to date, with 5G at that!
The mini has the same dual-camera as the regular iPhone 12, complete with Night Mode and Dolby Vision video capturing. It also enjoys loud stereo speakers and decent battery life. The best part - the mini is as durable as the rest of the iPhone 12s as it has the same Ceramic Shield and IP68 water proofing.
The iPhone 12 mini is probably the only properly small flagship and it does a fabulous job at what it was designed to do. And we wholeheartedly recommend it.
Read full review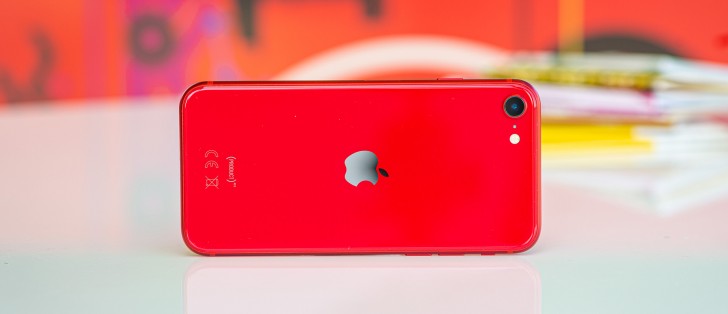 Apple iPhone SE (2020)
It's an iPhone, and a 'cheap' one at that, as iPhones go.
TouchID!
IP67 rating
Chipset is so powerful it's almost overkill, but you do get all the future-proofing
The camera takes some great photos and videos
Stereo speakers
While technically 'compact', the massive bezels mean small usable screen area
Apple's excellent Night mode is sorely missed here
Battery life is only so-so
Apple released a new SE earlier this year and it's definitely among our top picks in this Compact chapter. It's hardly perfect though, but Apple now has the iPhone 12 mini for those seeking perfection. So, the SE revives a form factor introduced 6 years ago and last touched up in 2017 and reuses a lot of that 2017 iPhone 8 bits. That means a single camera, a small battery, giant screen bezels and the return of an almost forgotten means of authentication - TouchID. Wait, that's a good thing - we missed TouchID, in a way.
Speaking of good things, perhaps the best one is the chipset - the SE (2020) has the Apple A13 Bionic chip, which is jsut 10% less powerful than the A14. There is no 5G though. The A13 chip is more powerful than even the beefiest Android, and it'll remain capable for years to come, during which time it'll keep getting software updates - the iOS way. It's a very affordable entry into that iOS world too - relatively, of course - the next cheapest iPhone is the XR priced at €100 over the SE, and then comes the iPhone 12 mini going at roughly a 70% premium.
Read full review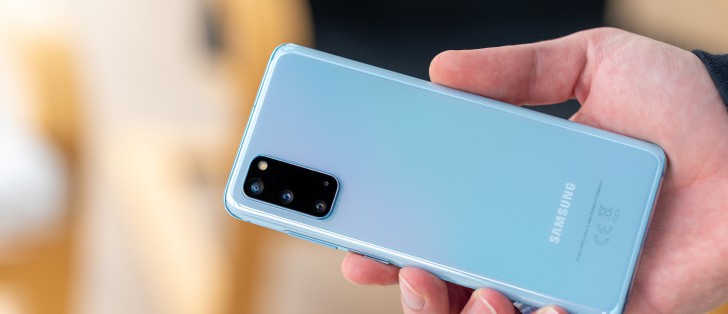 Samsung Galaxy S20
It's a true flagship - materials, fit, IP68 rating
Superb 120Hz AMOLED display
Versatile triple camera that goes from ultra wide to 3x zoom (if in its own special way) with excellent performance across the board
Heat and thermal throttling under load
Flawed experience from the ultrasonic fingerprint reader
Unimpressive battery life
The bitter taste in your mouth from calling the 64MP camera telephoto
Samsung switched up its approach to the flagship roster earlier this year and delivered a compact that's as full-featured as the plus-sized model.
The Galaxy S20 comes with essentially the same camera system as the S20+ (sans the ToF module) that's fully capable for stills and video, day and night, and goes from ultrawide to tele - sort of losslessly up to 3x, though we just wish they communicated it better. Display parity is also there - the 120Hz-capable 1440p AMOLED may not be able to get you both numbers at the same time, but it's the exact limitation that you'll encounter on the Plus, and even the Ultra. If anything, the S20 looks best of the three at 1080p/120Hz thanks to the small diagonal.
The smallest Galaxy S20 can't match the others for battery life and offers just satisfactory endurance. The compact size surely doesn't help with the thermals, and the S20 heats up a lot when stressed, but to be fair so do the bigger ones in the Exynos trim that we've reviewed them. And, yeah, unlike that old and trusty TouchID above, all three S20s do a less-than-stellar job of fingerprint recognition - but the parity is there.
Read full review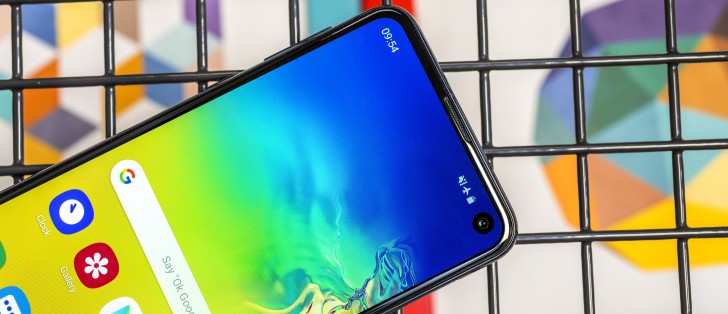 Samsung Galaxy S10e
Superb display
Great battery life, two-way wireless charging
Nice camera output across the board
Has a 3.5mm jack
Awkward fingerprint reader placement
No tele camera
While the Galaxy S20 is, indeed, quite a pocketable phone, you can go a full centimeter shorter with the now cheaper Galaxy S10e. It may be part of the last generation and comes stripped of some S10 features, but it's still not half bad, particularly for its size. It's got the flagship's chipset (last year's but still), a display that's as good in most aspects (no HRR), and longer battery life than the S20 or the S10 proper.
A couple of things did fall victim on the S10e for the sake of compactness (or market segmentation). For one, it's missing a telephoto camera (Apple did the same) and only comes with a dual setup of a regular wide and an ultra-wide module, but they do produce the same quality photos as the S10 and that's no bad thing. Additionally, the under-display fingerprint reader of the most Samsungs is replaced by the thin side-mounted capacitive sensor - maybe try it beforehand.
Being part of the flagship lineup, the S10e should be getting software updates as the big boys, so you don't have to worry about sacrificing future-proofing for compactness by getting a year-old device.
Read full review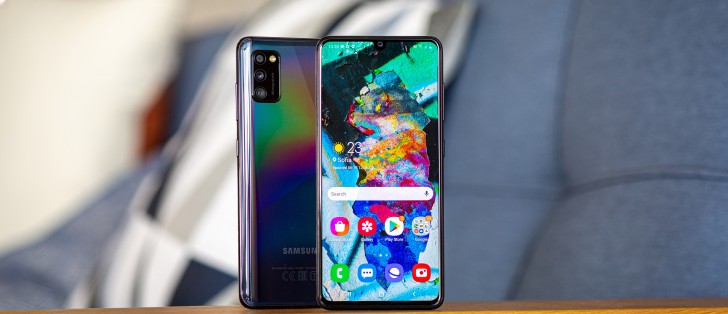 Samsung Galaxy A41
Great Super AMOLED screen, small notch
Outstanding battery life
Consistently good camera even if it lacks a Night Mode
Great portraits, good selfies
Android 10 and One UI - a combo we like
USB-C, 3.5mm jack, microSD, FM radio
No 4K video recording
Uninspiring graphics performance
On the opposite end of the price spectrum is the Galaxy A41 - easy on your pocket in more than one way. It stands out thanks to a high-density Super AMOLED display, excellent battery life (quite an improvement over the A40) and a decently capable camera system for the money.
What helped Samsung make the budget is the unpretentious chipset. It's acceptable for routine tasks, but heavy gaming is not its strong suit. There's also no 4K video recording capability, though certain users may not mind one bit.
Read full review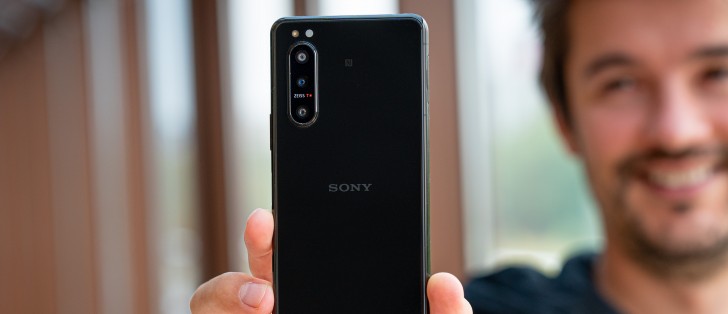 Sony Xperia 5 II
It's not Xperia Compact, but close. IP68, lightweight, too.
Excellent OLED 120Hz display
Proper triple camera setup (wide, ultra wide, tele) with great image and video quality
Dependable battery life, quick top-ups
Snapdragon 865, 5G
No wireless charging
No 4K60 video recording in the native app
Outdated selfie camera
The Sony Xperia 5 II absolutely deserves a spot here. It sure isn't the next Xperia Compact, but it is compact enough nevertheless. Tall, but thin and lightweight. It is also Sony's latest flagship, which means you are getting the best of everything - build, camera, performance, connectivity.
We liked handling the Xperia 5 II a lot and it fits well in a hand and in pockets. It is unusually tall and yet compact and that has a certain charm we just can't explain. Plus, once you feast your eyes on that 120Hz OLED screen you may reconsider the iPhone 12 mini.
The things we did not like - the selfie camera and the complicated 4K60 video capturing. But it is what it is.
Read full review
Most recent updates
Nov 27, 2020: Replaced Apple iPhone 11 Pro with iPhone 12 Mini, which is now the new Editors' Choice. Added Sony Xperia 5 II. Removed the Xiaomi Mi 9 SE.
---
Best phones by category
Hey gsmarena, some phones are missing here: Pixel 4a Pixel 5 Galaxy S21 Xperia 10 II
3.5-4" is too small for todays UI on phones. 5" 16:9 was really the perfect era of one handed phones, like the moto g5 and various samsungs, just 2 years ago. You cant get anything in the one-handed category with these tall ass phones other...
exactly! its just that there is not a single good compact phone in market to capture that segment. they produce shitty compacts like iphone mini, s10e, pixel4a which makes the buyer feel like he is compromising. i mean ofcourse they will not sell wel...