Best flagship killers 2021 - buyer's guide
GSMArena team, Last updated 30 June 2021.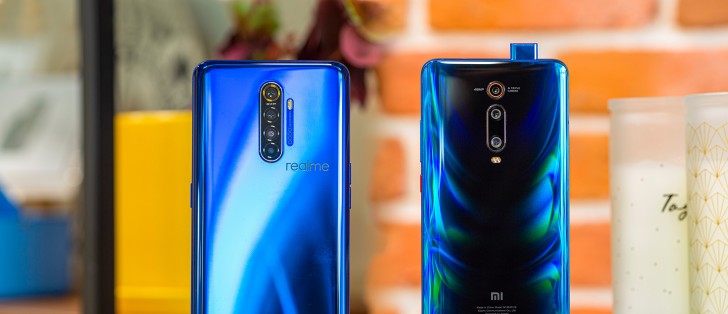 Last updated: June 30, 2021 (Changelog)
High-end hardware at half the price of the big names, what's not to like? A category started by OnePlus in 2014, the top-specced 'flagship killer' is a crowd favorite. OnePlus itself now fights in the upper echelon with its top offerings, but with its diversifying portfolio there's one for this level as well. Brands that usually top bang-for-buck charts are here too - both Realme and Xiaomi have options for those who aren't willing to shell top dollar, but still appreciate top-tier performance.
---
Editors' choice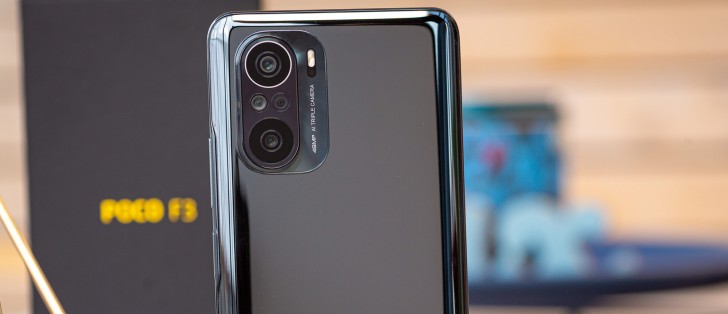 Xiaomi Poco F3
Excellent AMOLED screen, 120Hz, HDR10+
Dual Gorilla Glass 5, IP53-rated design
Flagship-grade performance, SD870 5G chip
Stereo speakers
Top-class battery life, fast to charge
Dependable triple camera
Unbelievably cheap
Mediocre ultrawide camera
Not waterproofed
The Poco F3 is one of the hottest surprises this season. It's a proper flagship-killer, the catchy name behind all those overqualified mid-ranges. The F3 impresses with a 120Hz AMOLED screen and the second-best Qualcomm chip right now - the Snapdragon 870 with 5G.
The all-round package also includes stereo speakers, a nicely versatile triple-camera setup with good enough photo and video quality, as well as top-class battery life and fast charging. The IP53-rated dual Gorilla Glass 5 body is much appreciated, too.
The phone omits some fan-favorite features such as an audio jack, a microSD slot, and proper water-protection, while its ultrawide camera performance is mediocre across the board. But it's a €330 or so smartphone and it offers a lot more than its price tag suggests. And for that - it replaces the Galaxy S20 FE as our Top pick for this category.
Read full review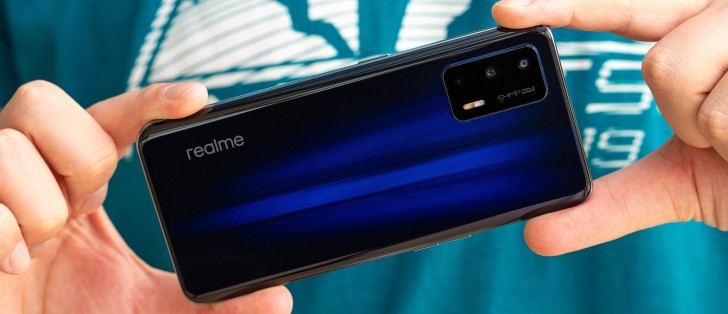 Realme GT 5G
120Hz AMOLED, tiny notch
Snapdragon 888 5G chip, 8GB or 12GB RAM
128GB base storage, dedicated microSD slot
Triple camera with 4K@60fps
Stereo speakers, NFC, 3.5mm jack
4,500mAh battery, 65W charging
Games capped at 60fps
Throttles considerably under peak loads
No OIS, lossless zoom or a tele camera, outdated selfie
No splash resistance
The Realme GT 5G has finally launched worldwide and it absolutely deserves a spot in this category. It features a 120Hz flagship AMOLED and the fastest chip to date - the Snapdragon 888 5G. We do appreciate the stereo speakers, the excellent battery life, and the impressively fast charging, too. We also liked the photos and the videos from the main camera.
The Realme GT 5G costs as much as a mid-ranger, so some cuts had to be made. There is no ingress protection for starters. You will not find a zoom camera, while the ultrawide shooter is an 8MP basic one. But we can very much live with these omission on that price.
Read full review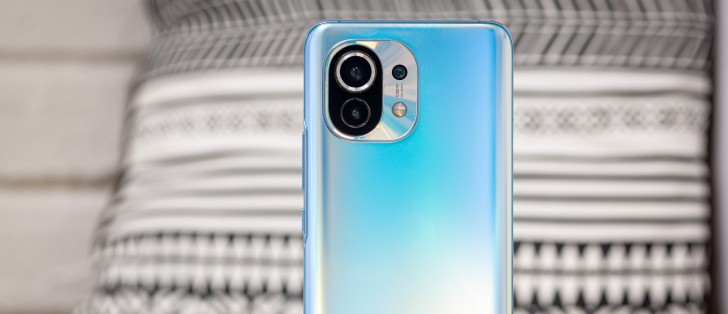 Xiaomi Mi 11
One of the best OLEDs, 120Hz, 1B colors, HDR10+
Solid build quality, GG Victus, metal frame
Snapdragon 888 chip with 5G
Fast wired and wireless charging
Excellent camera performance, photo and video, day and night
Great stereo speakers setup
Not zoom camera.
No IP rating
Not the greatest battery life
Xiaomi's most recent Mi 11 flagship is an incredible deal at about €700 - it packs one of the best displays to date - a 1440p 120Hz OLED with 1B colors - and the fastest chipset available - the Snapdragon 888 5G. We found its main 108MP camera amazing, and the ultrawide and macro camera were pretty good, too. It's a pity Xiaomi didn't opt for lossless zoom as there is no zoom snapper here.
It's not just display and SoC, though. The Mi 11 also impresses with its loud stereo speakers and crazy fast wired and wireless charging. The battery life isn't chart topping, but we hear it gets better with software updates. There is also the premium build - Gorilla Glass Victus and metal frame.
Тhe Mi 11 isn't perfect, obviously. The lack of ingress protection and a zoom camera are probably its biggest deficiencies. But we guess this is why it isn't priced as one of the current flagships. Yet, if these aren't of importance to you, the Mi 11 might as well turn out to be your next phone.
Read full review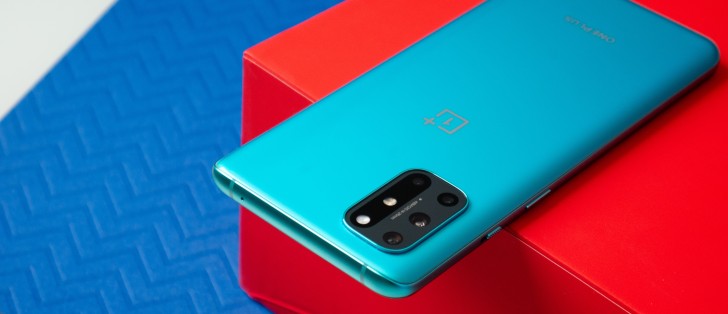 OnePlus 8T
Excellent 120Hz AMOLED display
Dependable battery life, incredibly fast charging
Powerful speakers
Versatile camera, good day and night quality
No IP rating
No wireless charging
No memory expansion
Most games locked to 60Hz
The camera processing could benefit from some improvements
OnePlus coined the term that headlines this category, but with its ever-increasing prices it's been hard to place a phone in it. Until the OnePlus 8T. And now, even six months later and a new generation of OnePlus 9, the 8T still remains our choice for its feature set and lower price.
The OnePlus 8T impresses with a 120Hz display and some of the fastest charging in the business while also delivering solid battery life and overall nice camera output. The 120Hz display may be awesome and all, but the phone stays locked at 60Hz for most games and that looks like wasted potential to us. The camera is pretty good, but not flagship-grade good.
The OnePlus 8T goes for about €500 and that's why it still keeps its spot in this flagship-killer category - it has a flagship-like specs sheet on a mid-range price.
Read full review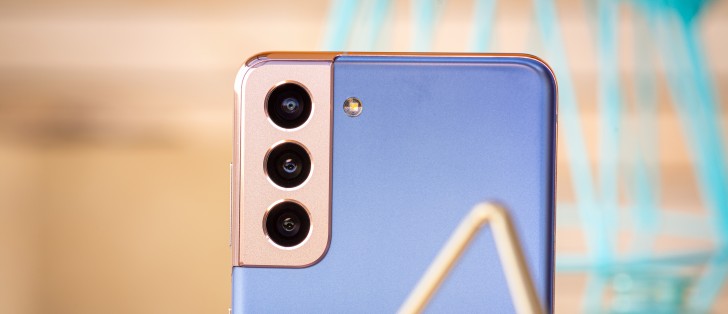 Samsung Galaxy S21 5G
6.2" Dynamic AMOLED 2X, 120Hz, HDR10+, bright
Flagship performance, 5G
Super fast charging (35 minutes to full)
Great photo and video quality across the board
Stereo speakers
IP68-rated compact body, GG Victus front
Plastic back
1080p screen (S20 had 1440p)
The Galaxy S21 felt like no flagship at launch, but if you are on a tight (for a flagship) budget, the Galaxy S21 seems like a great alternative now at about €700 or so. It has one outstanding 1080p 120Hz OLED screen and top of the line chipset, while its triple camera is as flagship as most these days go. The phone is also waterproofed and features Gorilla Glass Victus protection and an aluminum frame. The back is made of plastic, though.
The positive impressions continue with its capable stereo speakers and dependable battery. Android and One UI is a particularly good combo, too.
The Galaxy S21 is among the most compact Android phones you can buy and that's also something you should consider.
Read full review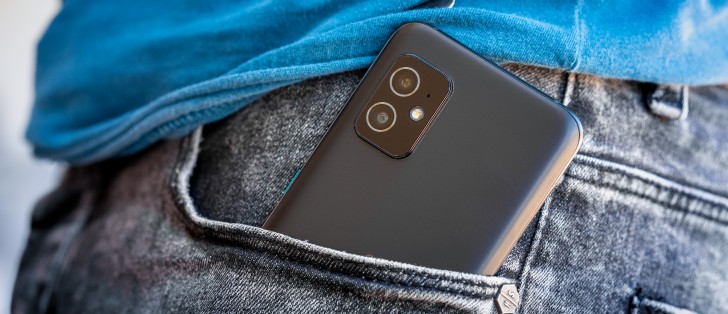 Asus Zenfone 8
Compact flagship, GG Victus, IP68-rated
Top-notch 120Hz OLED, HDR10+, bright
Outstanding photo and video quality, 2x lossless zoom
Class-leading speakers
3.5mm jack, notification LED, NFC
4,000mAh battery, fast charging
No wireless charging
No memory expansion
The Asus Zenfone 8 is one of the most recent surprises - it's a compact flagship with no compromises and yet it is priced as an upper-tier mid-ranger. And that's why it made it on this list.
The Zenfone 8 offers a 5.9" 120Hz OLED screen and the latest Snapdragon 888 5G chipset. Its dual-camera setup on the back turned out excellent and in addition to the regular and ultrawide photos, it can also do good 2x lossless zoom and macro shots. And the best part - all photos and videos are brilliant.
The Zenfone 8 starting price is €599 and the only thing it cannot offer is wireless charging. Everything else is flagship quality and if it weren't for the cheap Poco F3, this would have been our Editor's choice for sure.
Read full review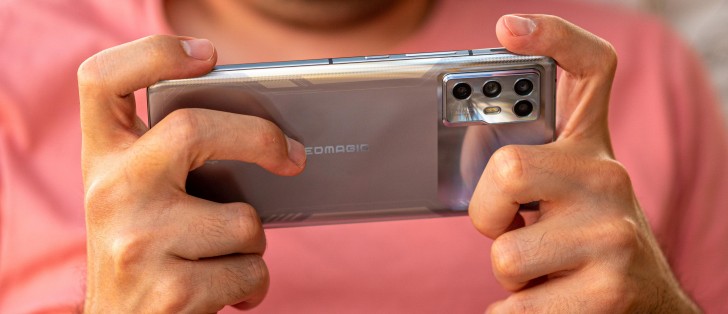 ZTE nubia Red Magic 6R
A 144Hz AMOLED display, minimal touch latency
Snapdragon 888 with outstanding passive cooling makes for impressive sustained top performance
Trigger buttons
Affordable price
Excellent photo and video quality on the main camera
Fast to charge
Uninspiring battery life
No stereo speakers
Switching to the ultrawide cam is convoluted and it can't record video either
Under load, a couple of spots along the frame get unbearably hot
The new Nubia Red Magic 6R is quite the alternative to the more expensive Red Magic 6. It has a top-notch 144Hz AMOLED screen and the latest Snapdragon 888 chip with the best passive cooling system we've experienced providing for impressive sustained performance.
We were also impressed by the phone's clean design, fast battery charging and flagship-grade photos and videos coming from its main camera. Unfortunately, nubia still cannot offer a proper switch for the ultrawide camera making it useless most of the time.
The only real omission on this Red Magic 6R are the dual speakers. We can't but miss this feature on any phone but especially on a gaming-centric phone. Still, the Red Magic 6T ticks all other boxes – be it for a flagship killer, a premium mid-rangers, or a gaming phone and it easily earns our recommendation.
Read full review
Local favorite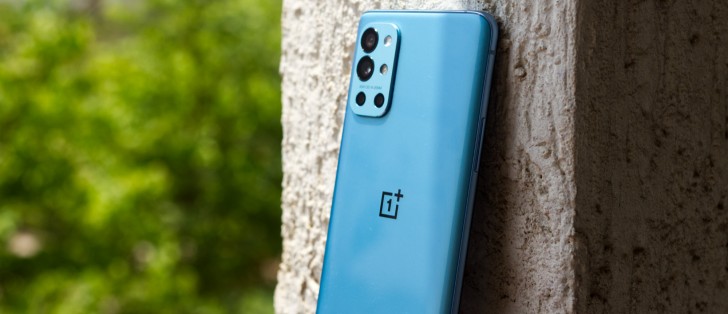 OnePlus 9R
Fluid AMOLED, 120Hz
Dual Gorilla Glass 5, aluminum frame
Top-class performance with SD870 5G
Promising quad-camera
Incredibly fast charging, large 4,500 mAh battery
Stereo speakers
Android 11, Oxygen OS
No wireless charging
No IP rating
The OnePlus 9R is an India-exclusive phone and basically it's the OnePlus 8T with a more powerful chipset - the Snapdragon 870 instead of the SD865. And the fact that we chose to keep the OnePlus 8T in this section instead of replacing it with the OnePlus 9 pretty much explains why we chose the 9R for a Local Favorite - it's a great phone sold at a very good price in India.
So, if you are a fan of Oxygen OS, as we are, and you live in India, you should consider the OnePlus 9R if you are after a more affordable flagship.
Read preview
Most recent updates
June 30, 2021: Added the Realme GT 5G and the nubia Red Magic 6R.
May 17, 2021: Replaced the Galaxy S20 FE with the Poco F3 as our Editor's choice. Replaced the Mi 10T Pro 5G with the Mi 11. Added the Galaxy S21 5G, the Zenfone 8 and the OnePlus 9R, and removed the Realme X50 Pro, the Redmi K30 Pro Zoom and the iQOO 3.
---
Best phones by category
And regular nonn branded amoled means its boe sharp or any other compamy