Best flagship killers 2020 - buyer's guide
GSMArena team, Last Updated 02 May 2020.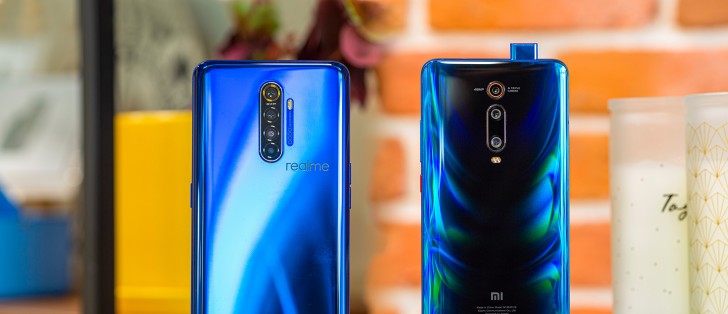 High-end hardware at half the price of the big names, what's not to like? A category started by OnePlus in 2014, the top-specced 'flagship killer' is a crowd favorite. While OnePlus itself did climb out of this niche several generations into the brand's existence, others have filled in. What's the current best bet for those who aren't willing to shell top dollar, but still appreciate top-tier performance?
---
Editors' choice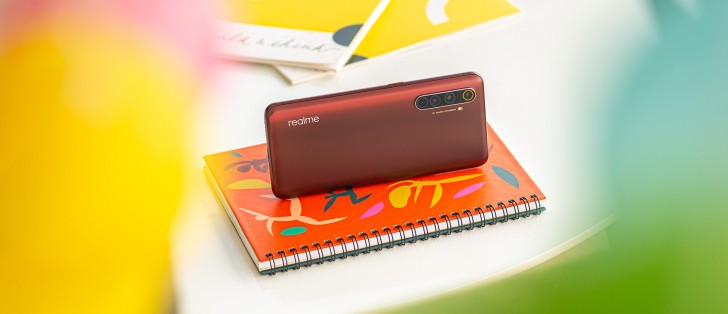 Realme X50 Pro 5G
Large and bright 90Hz AMOLED display, HDR10+ support
Super fast charging (35 minutes to full)
Great photo quality across the board, dual-selfie shooter
Loud stereo speakers
Says it has splash resistance, but lacks an IP rating
Main cam has no OIS
No 4K at 60fps, no EIS on 4K at 30fps
No wireless charging
No memory expansion or headphone jack
Realme is holding on to the flagship killer trophy with the X50 Pro 5G. It offers a 90Hz 6.44-inch AMOLED display, 35-minute charging and loud stereo speakers - that's flagship grade stuff right there. So is the camera output when it comes to stills and the dual selfie camera even one-ups most true top-end handsets. You can even sort of count the advertised splash resistance as a positive, though there's no official IP rating on the X50 Pro.
It's not all great on the X50 Pro and a couple of seemingly arbitrary omissions make it less awesome than it could have been when it comes to video recording - there's no 4K60 option, which the chipset is fully capable of, nor is there video stabilization in 4K30, which is just unacceptable in 2020. Another blemish in the specsheet is the lack of a headphone jack - that's no way to emulate the true flagships, Realme. Still, a well deserved victory for the X50 Pro here.
Read full review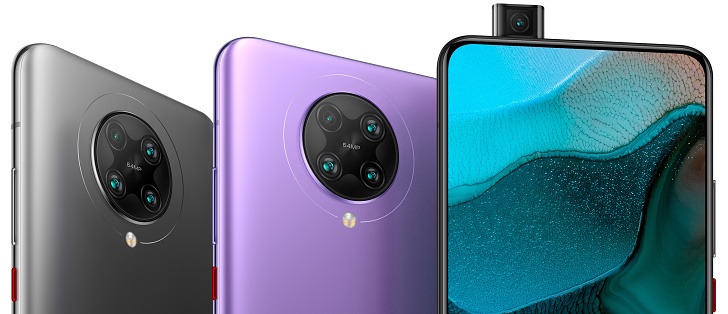 Xiaomi Redmi K30 Pro Zoom
Notchless 90Hz AMOLED display and a popup selfie cam
Fastest storage available - UFS 3.1
Telephoto cam has 3x zoom, main cam records 8K
No HDR capability of the display
No IP rating
No wireless charging
No memory expansion
No stereo speakers
The Redmi K30 Pro Zoom, too, replaces a stablemate of sorts - the Mi 9T Pro. Xiaomi continues with the cutout-free displays in the midrange and the one on the K30PZ is now larger at 6.67 inches in diagonal and adds HDR10+ support, though it's missing a high refresh rate capability. The Snapdragon 865 goes without saying for this category, but the UFS 3.1 storage is a bonus with this Redmi.
Another standout feature is what the Zoom gets its name from - the 3x tele camera that's hard to find in this segment. If you want to ride that initial 8K video wave for some reason, then the Redmi is there for you too.
Now, if only the Mi 10 Pro's stereo speaker setup had trickled down to the Redmi.
Specs
Local favorite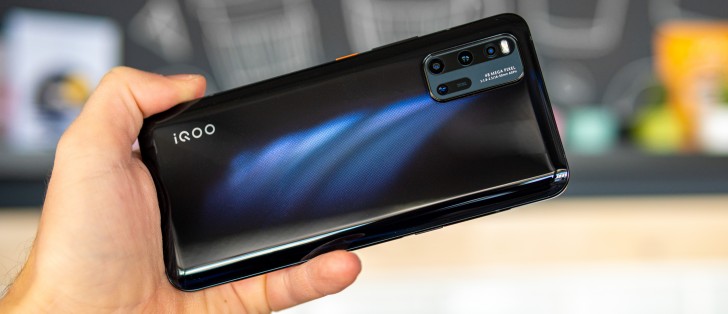 vivo iQOO 3 5G
Shoulder buttons are a boon for gaming
Super bright AMOLED display
Top-class battery life, fast charging
Stable performance under sustained load, UFS 3.1 storage
No HRR capability of the display
Single speaker, not very good at that
No wireless charging
No IP rating
No memory expansion
Camera output isn't great, especially in low light
The gaming phone that isn't, the iQOO 3 (in 5G or 4G trim alike) is a competent package for general use. Sure, its screen is missing high-refresh rate support, and it's camera isn't as universally capable as some of the more expensive models. Bu 60Hz-only display is bright as daylight and the trio of cams covering the UW-1x-2x range will work more than fine in good light.
And that's before we get to the top-tier Snapdragon 865 chip that handles continuous load with grace and the UFS 3.1 storage that's faster than what the Galaxies and the OnePluses of the day have. With no 90Hz or 120Hz display modes to take a toll on the battery, the iQOO is truly an endurance champ too, complete with speedy 55W charging for when the battery does run out. Oh, and if you do enjoy some gaming on your mobile, those shoulder triggers can come in handy, after all.
A small caveat here is that the phone is only available in China and India, so tough luck for all you iQOO fans elsewhere.
Read full review
Best phones by category
Inflation and expected features have changed a lot since 2014. The One+One was half about half the cost of the Samsung Galaxy Note 4 that came out the same year. $500 is quite a bit less than the high end flagships out there now. Sure, you can g...
if the flagship killer cost more than $500 bucks its not a flagship killer, remember when the One+One came out that was flagship killer ,
Samsung Note series, 8, 10 etc