Best flagship killers 2021 - buyer's guide
GSMArena team, Last updated 7 December 2021.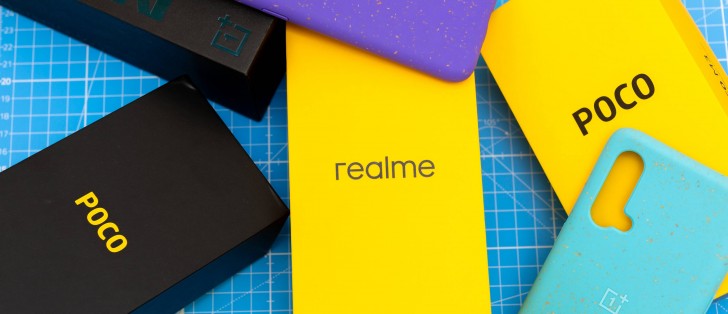 Last updated: December 7, 2021 (Changelog)
High-end hardware at half the price of the big names, what's not to like? A category started by OnePlus in 2014, the top-specced 'flagship killer' is a crowd favorite. OnePlus itself now fights in the upper echelon with its top offerings, but with its diversifying portfolio there's one for this level as well. Brands that usually top bang-for-buck charts are here too - both Realme and Xiaomi have options for those who aren't willing to shell top dollar, but still appreciate top-tier performance.
---
Editors' choice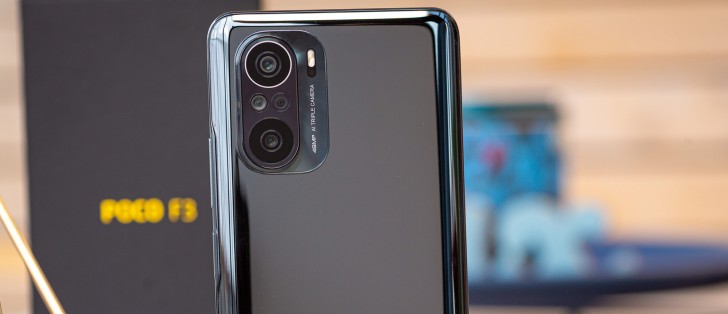 Xiaomi Poco F3
Excellent AMOLED screen, 120Hz, HDR10+
Dual Gorilla Glass 5, IP53-rated design
Flagship-grade performance, SD870 5G chip
Stereo speakers
Top-class battery life, fast to charge
Dependable triple camera
Unbelievably cheap
Mediocre ultrawide camera
Not waterproofed
The Poco F3 is one of the hottest surprises in 2021. It's a proper flagship-killer, the catchy name behind all those overqualified mid-ranges. The F3 impresses with a 120Hz AMOLED screen and the second-best Qualcomm chip right now - the Snapdragon 870 with 5G.
The all-round package also includes stereo speakers, a nicely versatile triple-camera setup with good enough photo and video quality, as well as top-class battery life and fast charging. The IP53-rated dual Gorilla Glass 5 body is much appreciated, too.
The phone omits some fan-favorite features such as an audio jack, a microSD slot, and proper water-protection, while its ultrawide camera performance is mediocre across the board. But it's a €300 or so smartphone and it offers a lot more than its price tag suggests.
Read full review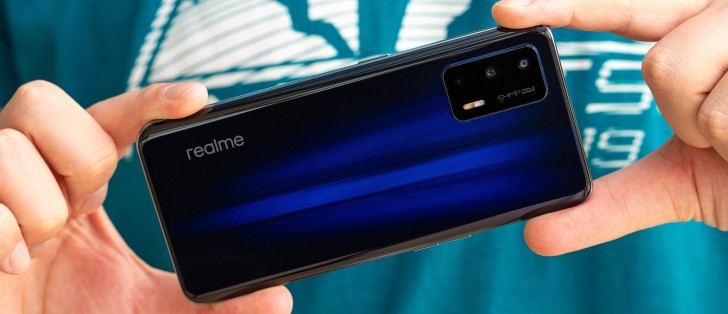 Realme GT 5G
120Hz AMOLED, tiny notch
Snapdragon 888 5G chip, 8GB or 12GB RAM
128GB base storage
Triple camera with 4K@60fps
Stereo speakers, NFC, 3.5mm jack
4,500mAh battery, 65W charging
Games capped at 60fps
Throttles considerably under peak loads
No OIS, lossless zoom or a tele camera, outdated selfie
No splash resistance
The Realme GT 5G absolutely deserves a spot in this category. It features a 120Hz flagship AMOLED and the fastest chip to date - the Snapdragon 888 5G. We do appreciate the stereo speakers, the excellent battery life, and the impressively fast charging, too. We also liked the photos and the videos from the main camera.
The Realme GT 5G costs as much as a mid-ranger, so some cuts had to be made. There is no ingress protection for starters. You will not find a zoom camera, while the ultrawide shooter is an 8MP basic one. But we can very much live with these omission on that price.
Read full review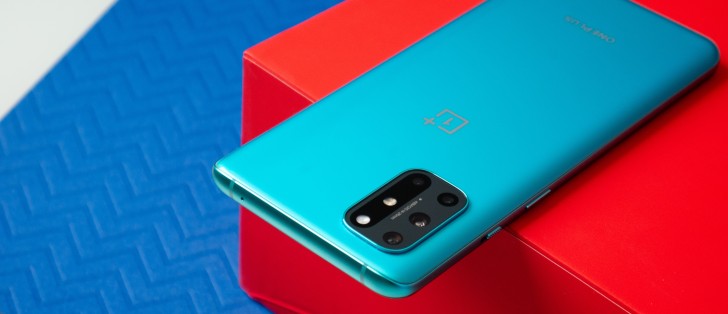 OnePlus 8T
Excellent 120Hz AMOLED display
Dependable battery life, incredibly fast charging
Powerful speakers
Versatile camera, good day and night quality
No IP rating
No wireless charging
No memory expansion
Most games locked to 60Hz
The camera processing could benefit from some improvements
OnePlus coined the term that headlines this category, but with its ever-increasing prices it's been hard to place a phone in it. Until the OnePlus 8T. And now, even six months later and a new generation of OnePlus 9, the 8T still remains our choice for its feature set and lower price.
The OnePlus 8T impresses with a 120Hz display and some of the fastest charging in the business while also delivering solid battery life and overall nice camera output. The 120Hz display may be awesome and all, but the phone stays locked at 60Hz for most games and that looks like wasted potential to us. The camera is pretty good, but not flagship-grade good.
The OnePlus 8T goes for about €500 and that's why it still keeps its spot in this flagship-killer category - it has a flagship-like specs sheet on a mid-range price.
Read full review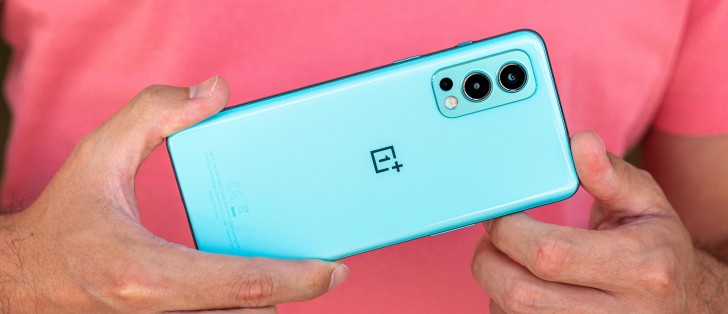 OnePlus Nord 2 5G
Fluid AMOLED, 90Hz
Dual Gorilla Glass 5 body
Top-class performance with Dimensity 1200 5G
Good photo and video quality
Incredibly fast charging, great battery life
Loud stereo speakers
Android 11, Oxygen OS
Games capped at 60fps
No IP rating
The €399 OnePlus Nord 2 5G is an excellent phone with Fluid AMOLED screen, powerful Dimensity 1200 5G chip, loud stereo speakers, and capable cameras. It also offers great battery life and blazing-fast charging.
So, if you are a fan of Oxygen OS, as we are, you should consider the OnePlus Nord 2 5G if you are after a more affordable flagship-like phone.
Read full review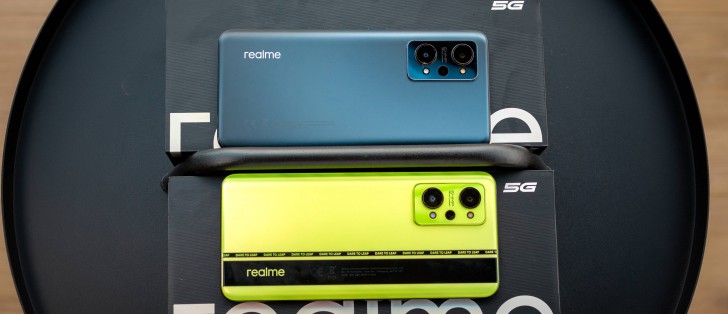 Realme GT Neo2
Large 120Hz AMOLED, HDR10+, small notch
Flagship-grade Snapdragon 870 5G chip
Attractive design
Good and versatile camera experience, 4K@60fps capturing
5,000mAh battery, 65W charging
No IP rating
No HRR gaming
The Realme GT Neo2 is now available in Europe and the early birds can grab one for €370 or so. The GT Neo2 has a flagship 120Hz OLED screen, one of the fastest chips to date - the Snapdragon 870 5G, great triple-camera on the back, stereo speakers, and super-fast charging for the 5,000mAh battery - it goes from flat to full in 32 minutes!
The Realme GT Neo2 excels at everything - gaming, multimedia, camera experience, battery life and fluid Android OS with Realme UI. If you don't mind not having ingress protection and the 60fps cap for games, this Realme GT Neo2 is an excellent offer and a great alternative to the top pick in this category - the Poco F3.
Read full review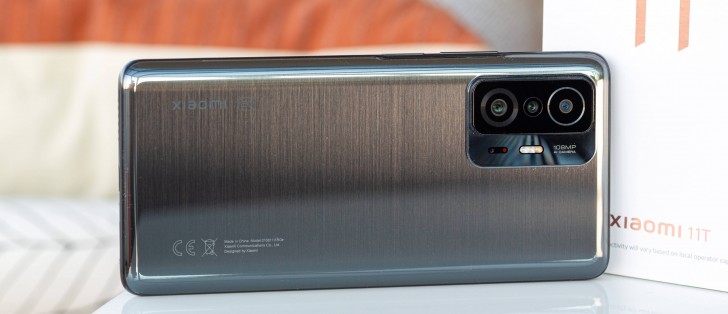 Xiaomi 11T
Great build with attractive design, splash resistance
120Hz OLED, 1B colors, HDR10+
Dimensity 1200 chip with 5G
Good battery life, fast charging
Reliable camera
Stereo speakers, NFC, IR port
No telephoto, no OIS
Mediocre standby performance
Outdated selfie camera
Dolby Vision reserved for 11T Pro
The €450 Xiaomi 11T is an excellent offer, which can be easily considered as a flagship killer. It features a great OLED screen with 120Hz refresh rate and HDR10+, though Dolby Vision is reserved for the 11T Pro model. We are quite happy with the Dimensity 1200 5G chip performance - it delivers flagship-like speed.
The triple-rear camera is dependable - it offers good photo and video quality. It cannot offer lossless zoom though, and the selfies aren't up to par.
The good all-round experience also includes loud stereo speakers, rich connectivity options, side-mounted fast fingerprint sensor and splash resistance.
If you live in India, where the Xiaomi 11T is not available, you may want to consider the Xiaomi Mi 11X Pro - the local version of the EU's Mi 11i. It is pretty much the same phone as the 11T sans the more powerful Snapdragon 888 chipset and the slower 33W charging.
Read full review
Fastest charging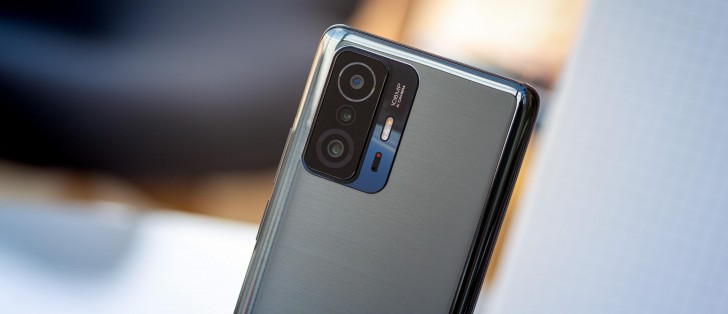 Xiaomi 11T Pro
Great build with attractive design, splash resistance
120Hz Dolby Vision OLED, 1B colors
Snapdragon 888 with 5G, 8GB RAM
120W fast charging
Reliable camera
Dolby Atmos stereo speakers, NFC, IR port
No telephoto, no OIS
Mediocre battery life
Outdated selfie camera
Poor sustained performance, throttling
The Xiaomi 11T Pro price has dropped to some more reasonable levels and we are ready to recommend it for its outstanding Dolby Vision screen, excellent Dolby Atmos speakers, flagship performance, and reliable camera experience.
One of the key features of the 11T Pro is the 120W fast charging - a full charge is achieved in 21 minutes - that's absurdly fast. Let's hope it doesn't destroy the battery in a year.
The triple camera on the back is rather good, too, even if the daylight processing isn't up to par. The selfie camera on the other hand is in dire need of an update.
The battery life on the 11T Pro is rather disappointing, the top-of-the-line chipset is prone to throttling and not having complete ingress protection is worrisome. Then again, at that price and with these versatile skills, we believe many will find the 11T Pro an excellent daily driver. Xiaomi is advertising it for its video capturing skills and it indeed deserves a praise, so if you fancy shooting videos, you should definitely consider it.
Read full review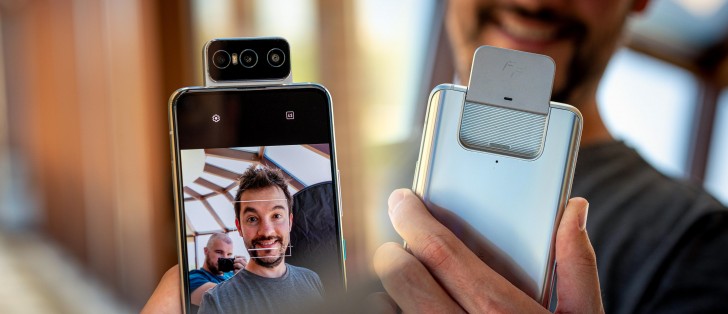 Asus Zenfone 8 Flip
Unique design with a flip rear camera, no screen notch
90Hz HDR10+ Super AMOLED
Snapdragon 888 with 5G, 8GB RAM
Dependable battery life
Great photo and video quality across the board
The best selfie camera you can have
Stereo speakers, NFC, microSD
No OIS on main and tele cameras
No ingress protection
Not that fast charging
Outdated selfie camera
This is the first time we are recommending the Zenfone 8 Flip over the Zenfone 7 Pro because it is now €100 cheaper. The Flip is basically a Zenfone 7 Pro with updated Snapdragon 888 chipset and the same motorized and rotatable triple camera.
Unfortunately, while the three shooters are the same as on the Zenfone 7 Pro - a 64MP primary, an 8MP 3x tele, and a 12MP ultrawide snapper, Asus has decided not to offer optical stabilization on the primary and the zoom snappers. We can understand not having stabilization on the main camera, but it's a bit preposterous not having such on the telephoto cam.
Still, the Zenfone 8 Flip is an impressive all-round smartphone with flagship skills on a reasonable €700 price. Plus, it's a selfie master and an incredibly powerful selfie tool, skills few can match. And that's why it's worth considering. This, or the OIS-enabled Zenfone 7 Pro (we picked that one for our cameraphones list), if your budged allows it.
Read full review
5X Optical Zoom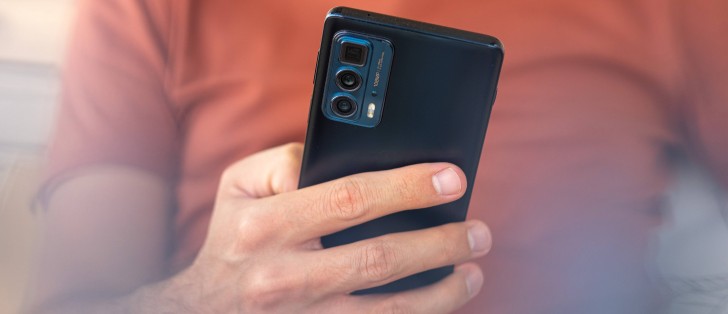 Motorola Edge 20 Pro
6.7" 144Hz 1B color, HDR10+ OLED screen
Snapdragon 870 5G chip
Good battery life
Ready For support
Plenty snappers with good overall quality
Water-repellent design
Single speaker, quiet at that
Not that fast to charge
No Night mode on the ultrawide and zoom camera
The Motorola Edge 20 Pro is a great offer for those seeking an all-round experience - it has a great 144Hz OLED and powerful flagship-grade Snapdragon 870 chipset with 8GB RAM and 5G. It also packs a premium triple camera with a 108MP primary, an 8MP 5x tele, and an 16MP ultrawide snapper. The cool Ready For connectivity is also supported.
For the extra €250 over the regular Edge 20, the Edge 20 Pro brings a faster chipset, a longer zoom camera, and a larger battery that offers much better battery life.
But it still cannot offer stereo speakers, the battery charging speed is far from impressive, and the limited Night Mode are things that won't be everyone's cup of tea. The quiet single speaker is a big bummer, too. Still, its price is quite reasonable and we do recommend it for its all-round flagship-like experience.
Read full review
Finally, we've decided to make these two honorable mentions even if they are around or above €700.
---
Niche choice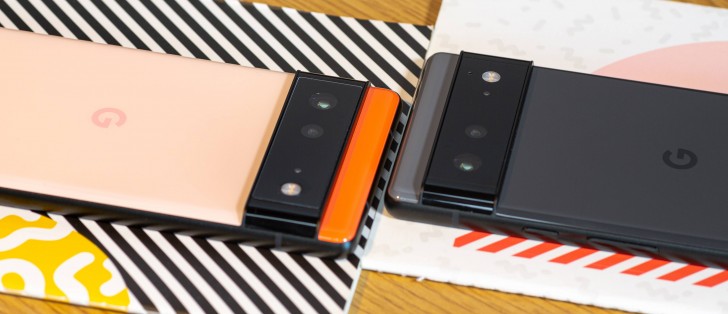 Google Pixel 6
Improved Pixel dual-camera
90Hz OLED, HDR10+
Google Tensor chip with 5G
Attractive design, IP68-rated
Stereo speakers
On-time Android updates
No tele camera
Not that fast charging
Still 8MP selfies, still no AF
The Pixel 6 deserves a spot as it's the first non-Pro model that's really good. It is a waterproofed smartphone with a reasonably large 6.4-inch OLED with 90Hz refresh rate support and HDR10+. The highlight of the Pixel 6 is the Google's first inhouse developed Tensor chip, which turned out to be the fastest Android platform with incredibly powerful photographic skills.
The new dual-camera is impressive - it has a new 50MP primary with OIS and an improved 12MP ultrawide shooter. Super Zoom is supported, too, which is the AI replacement of the missing telephoto camera. The photo quality is the usual Pixel-level, which says a lot, plus there are some new cool tricks possible thanks to the Tensor chip.
The (€700) Pixel 6 is an excellent all-rounder with all sorts of flagship traits sold at a reasonable price. It will be getting the new Android updates first, will be leading the Android photography once again, and the Tensor chip is showing some great potential. Its limited availability, 90Hz instead of 120Hz screen refresh rate, potential for hardware issues (it's a Pixel after all), and the missing telephoto camera is what's stopping it from being a great choice.
Read full review
Premium choice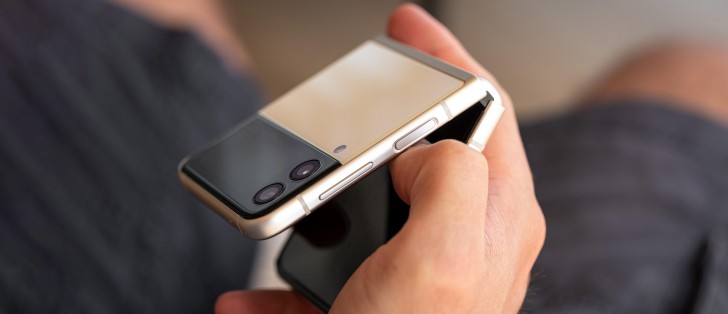 Samsung Galaxy Z Flip3 5G
Compact, nostalgia points
Waterproofed!
Well-executed folding display
Flagship dual-camera
Snapdragon 888 5G chip is ideal for everything
Stereo speakers, NFC, 5G, reverse wireless charging
Mediocre battery life
Slow to charge
Screen is susceptible to scratching
Expensive
The Galaxy Z Flip3 5G is the latest compact foldable smartphone by Samsung and its highlight is probably the waterproofed design. The device also features an improved hinge and foldable AMOLED, now with 120Hz refresh rate.
The new Flip3 also utilizes the best Snapdragon 888 5G chip available to date, and it features a flagship-grade Samsung dual-camera with a small rear-facing AMOLED screen for selfies and notifications.
The folding screen is the centerpiece of this device, but it's also its weakest point. The repairs aren't a piece of cake with this phone. The battery life is mediocre at best, while the fast charging is not that fast and there is no bundled charger. Finally, the Z Flip3 5G is expensive despite its caveats!
The Flip3 is quite the premium all-rounder - a small yet powerful phone, with excellent performance and camera, gorgeous build and screen, and its foldable design that's prone to all sorts of customizations and that's why it's on this list.
Read full review
Most recent updates
December 7, 2021: Added the Motorola Edge 20 Pro, Xiaomi 11T Pro, Pixel 6, Asus Zenfone 8 Flip and the Samsung Galaxy Z Flip3.
November 18, 2021: Added the Realme GT Neo2 and the Xiaomi 11T. Removed the nubia Red Magic 6R.
October 20, 2021: Added the OnePlus Nord 2 5G. Removed the Galaxy S21 5G, Xiaomi Mi 11, Zenfone 8 and the OnePlus 9R.
June 30, 2021: Added the Realme GT 5G and the nubia Red Magic 6R.
May 17, 2021: Replaced the Galaxy S20 FE with the Poco F3 as our Editor's choice. Replaced the Mi 10T Pro 5G with the Mi 11. Added the Galaxy S21 5G, the Zenfone 8 and the OnePlus 9R, and removed the Realme X50 Pro, the Redmi K30 Pro Zoom and the iQOO 3.
---
Best phones by category
It doesn't matter. The thing is that it doesn't cost 400€,more like 550 and at that price it's not as flagship killer as the rest phones here.
Both have basically the same display, same soc and same "ultra" wide but the realme gt neo 2 has bigger battery, charges faster, has better main camera and selfie (worse macro though).
Which is better phone poco f3 or realme gt neo 2 i want Phone that is better for gaming and for other uses i want good screen for watching anime and for online school you can recommend me other phone 20k is my money