Best flagship killers 2020 - buyer's guide
GSMArena team, Last updated 27 October 2020.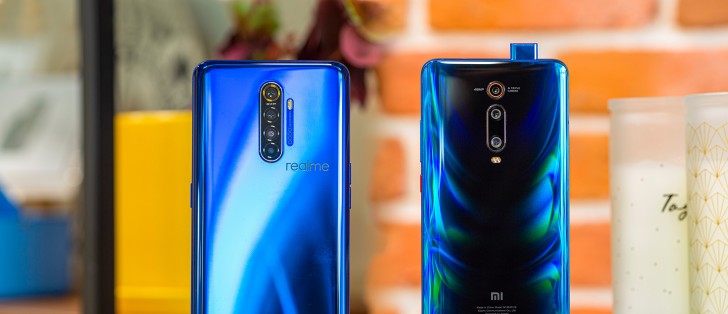 Last updated: Nov 27, 2020 (Changelog)
High-end hardware at half the price of the big names, what's not to like? A category started by OnePlus in 2014, the top-specced 'flagship killer' is a crowd favorite. OnePlus itself now fights in the upper echelon with its top offerings, but with its diversifying portfolio there's one for this level as well. And, a bit surprisingly, this year Samsung has a flagship killer of its own - one that's good enough for the top spot too. Brands that usually top bang-for-buck charts are here too - both Realme and Xiaomi have options for those who aren't willing to shell top dollar, but still appreciate top-tier performance.
---
Editors' choice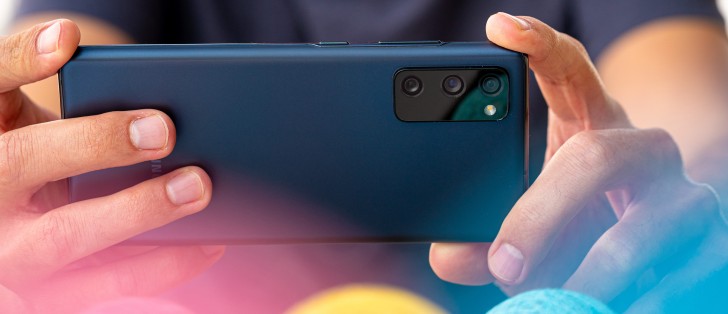 Samsung Galaxy S20 FE 5G
IP68 rating for dust and water protection, variety of color options
Smooth 120Hz Super AMOLED display
Stereo speakers
Top-class battery life
5G version bags you a Snapdragon-powered Galaxy in Europe
Mostly great triple camera as a whole
Bundled with a slow 15W charger
Plastic back looks fine but is the opposite of 'premium'
No AF for selfies, unreliable portrait mode on the front cam
4K video recording is uninspiring.
Turns out it's not value-oriented brands only in this category - Samsung itself is doing some flagship killing with the Galaxy S20 FE (for Fan Edition), and it's good enough to do away with the others in this group too.
The S20 FE comes with a 120Hz Super AMOLED display, bringing flagship-grade refresh rate to the masses. It's also the easiest way to get a Snapdragon version of a mainstream Galaxy (Folds don't count) in Europe by getting the 5G variant. We measured top-class battery life and we were also really happy with the camera output.
For the most part, that is - 4K video quality, for one, wasn't quite up to top-tier standard, and selfie portraits were iffy. Samsung only ships the FE with a 15W charger, while the phone can go as high as 25 - that bugs us to no end, but is not a dealbreaking offence. Some flagship killers have sexier looks and more premium materials - the FE's plastic back doesn't score points for that, but is arguably more practical. Which also applies to its IP68 dust and water resistance rating - a standout feature in this bunch.
Read full review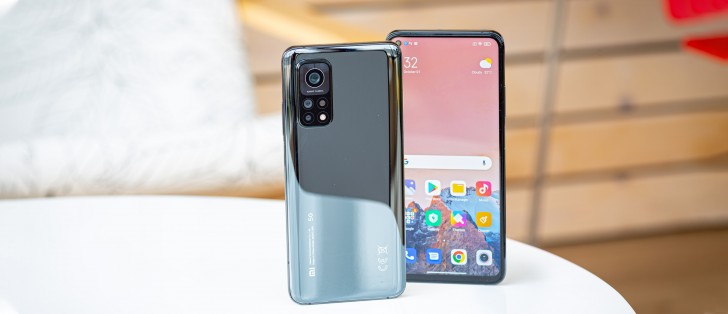 Xiaomi Mi 10T Pro 5G
One of the best LCDs in the game with 144Hz refresh rate and granular control
Solid build quality
Long battery life and fast charging
Excellent main camera performance, a macro camera that makes sense
Stereo speakers setup, IR blaster, notification LED
Ultra-wide camera not up to the task, no real telephoto either.
An OLED panel, even with a lower refresh rate, is preferred by a lot of users.
No IP rating
No wireless charging
No memory expansion
Xiaomi is no stranger to great value offerings in the high-end segment and among the latest ones is the Mi 10T Pro. Its killer feature is the 144Hz display - a notch higher than mainstream 120Hz flagships and into gaming phone territory. It also has some of the most thorough adaptive RR implementations we've seen.
It's not just display, however, and the Mi 10T Pro boasts excellent battery endurance and a main camera like the true Mi 10 Pro flagship. It doesn't skimp on smaller niceties either - you get an IR emitter, a notification LED and stereo speakers. All of this comes in a very premium-feeling and well-built package too.
For all its virtues, the Mi 10T Pro isn't quite perfect. Most notably, it's missing a real telephoto cam and even if the high-res main unit can manage in some situations, a dedicated cam would be nice. The ultra-wide is not quite great either. Also, amazing as the display may be for an LCD, it won't be good enough if you're an OLED type of person.
Read full review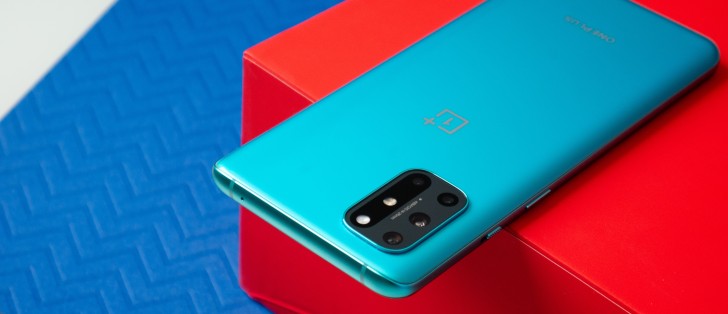 OnePlus 8T
Excellent 120Hz AMOLED display
Dependable battery life, incredibly fast charging
Powerful speakers
Versatile camera, good day and night quality
No IP rating
No wireless charging
No memory expansion
Most games locked to 60Hz
The camera processing could benefit from some improvements
OnePlus coined the term that headlines this category, but with its ever-increasing prices it's been hard to place a phone in it. Until the latest OnePlus 8T. It impresses with a 120Hz display and some of the fastest charging in the business while also delivering solid battery life and overall nice camera output.
The 120Hz display may be awesome and all, but the phone stays locked at 60Hz for most games and that looks like wasted potential to us. The camera is pretty good, but not flagship-killer good.
Read full review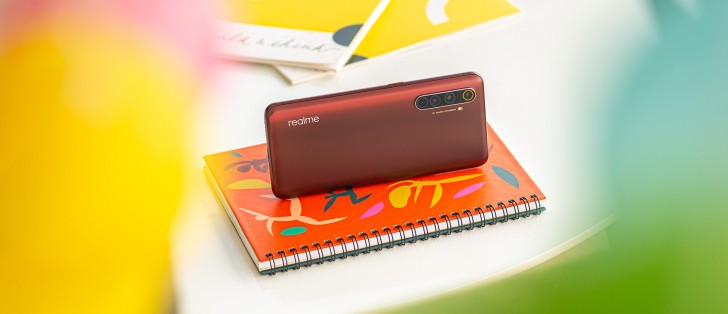 Realme X50 Pro 5G
Large and bright 90Hz AMOLED display, HDR10+ support
Super fast charging (35 minutes to full)
Great photo quality across the board, dual-selfie shooter
Loud stereo speakers
Says it has splash resistance, but lacks an IP rating
Main cam has no OIS
No 4K at 60fps, no EIS on 4K at 30fps
No wireless charging
No memory expansion or headphone jack
The Realme X50 Pro 5G offers a 90Hz 6.44-inch AMOLED display, 35-minute charging and loud stereo speakers - that's flagship grade stuff right there. So is the camera output when it comes to stills and the dual selfie camera even one-ups most true top-end handsets. You can even sort of count the advertised splash resistance as a positive, though there's no official IP rating on the X50 Pro.
It's not all great on the X50 Pro and a couple of seemingly arbitrary omissions make it less awesome than it could have been when it comes to video recording - there's no 4K60 option, which the chipset is fully capable of, nor is there video stabilization in 4K30, which is just unacceptable in 2020. Another blemish in the specsheet is the lack of a headphone jack - that's no way to emulate the true flagships, Realme. Still, a well deserved victory for the X50 Pro here.
Read full review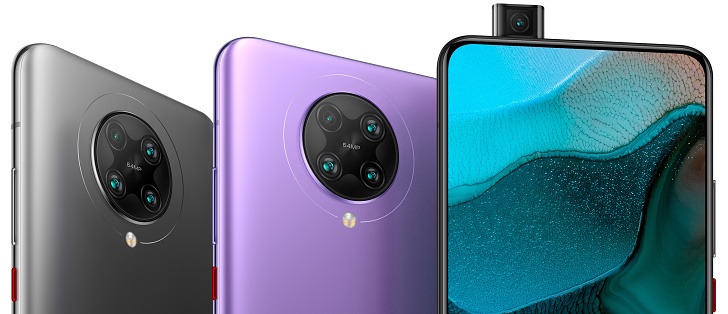 Xiaomi Redmi K30 Pro Zoom
Notchless 90Hz AMOLED display and a popup selfie cam
Fastest storage available - UFS 3.1
Telephoto cam has 3x zoom, main cam records 8K
No HDR capability of the display
No IP rating
No wireless charging
No memory expansion
No stereo speakers
The Redmi K30 Pro Zoom, too, replaces a stablemate of sorts - the Mi 9T Pro. Xiaomi continues with the cutout-free displays in the midrange and the one on the K30PZ is now larger at 6.67 inches in diagonal and adds HDR10+ support, though it's missing a high refresh rate capability. The Snapdragon 865 goes without saying for this category, but the UFS 3.1 storage is a bonus with this Redmi.
Another standout feature is what the Zoom gets its name from - the 3x tele camera that's hard to find in this segment. If you want to ride that initial 8K video wave for some reason, then the Redmi is there for you too.
Now, if only the Mi 10 Pro's stereo speaker setup had trickled down to the Redmi.
Specs
Local favorite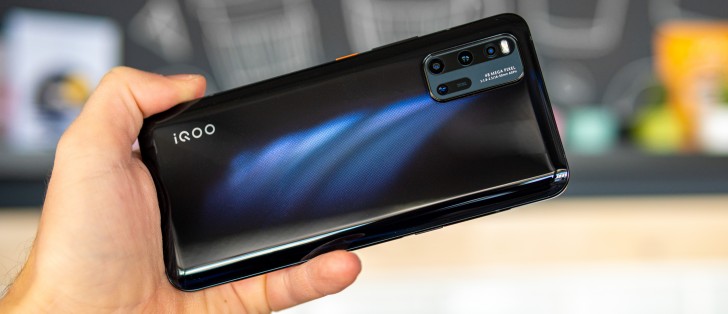 vivo iQOO 3 5G
Shoulder buttons are a boon for gaming
Super bright AMOLED display
Top-class battery life, fast charging
Stable performance under sustained load, UFS 3.1 storage
No HRR capability of the display
Single speaker, not very good at that
No wireless charging
No IP rating
No memory expansion
Camera output isn't great, especially in low light
The gaming phone that isn't, the iQOO 3 (in 5G or 4G trim alike) is a competent package for general use. Sure, its screen is missing high-refresh rate support, and it's camera isn't as universally capable as some of the more expensive models. Bu 60Hz-only display is bright as daylight and the trio of cams covering the UW-1x-2x range will work more than fine in good light.
And that's before we get to the top-tier Snapdragon 865 chip that handles continuous load with grace and the UFS 3.1 storage that's faster than what the Galaxies and the OnePluses of the day have. With no 90Hz or 120Hz display modes to take a toll on the battery, the iQOO is truly an endurance champ too, complete with speedy 55W charging for when the battery does run out. Oh, and if you do enjoy some gaming on your mobile, those shoulder triggers can come in handy, after all.
A small caveat here is that the phone is only available in China and India, so tough luck for all you iQOO fans elsewhere.
Read full review
Most recent updates
Nov 27, 2020: Replaced the OnePlus 7T with OnePlus 8T.
---
Best phones by category
What is the difference between all models.. Kb2001. 2.3.5 I noted low brightness at the Indian global version. Why? Really there is a big difference at resolution vs Samsung phone.. Which is better fluid amoled or super amoled?