Best flagship killers 2022 - buyer's guide
GSMArena team, Last updated 29 June 2022.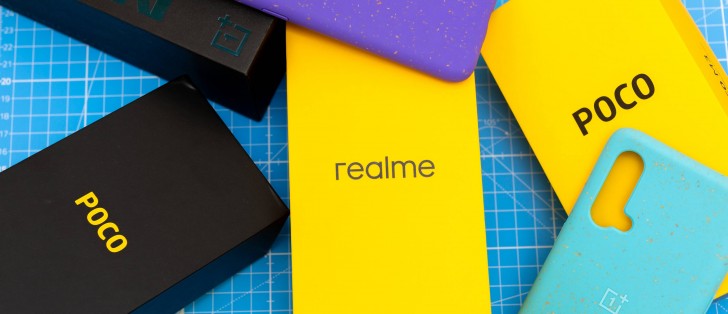 Last updated: June 29, 2022 (Changelog)
High-end hardware at half the price of the big names, what's not to like? A category started by OnePlus in 2014, the top-specced 'flagship killer' is a crowd favorite. OnePlus itself now fights in the upper echelon with its top offerings, but with its diversifying portfolio there's one for this level as well. Brands that usually top bang-for-buck charts are here too - both Realme and Xiaomi have options for those who aren't willing to shell top dollar, but still appreciate top-tier performance.
---
Editors' choice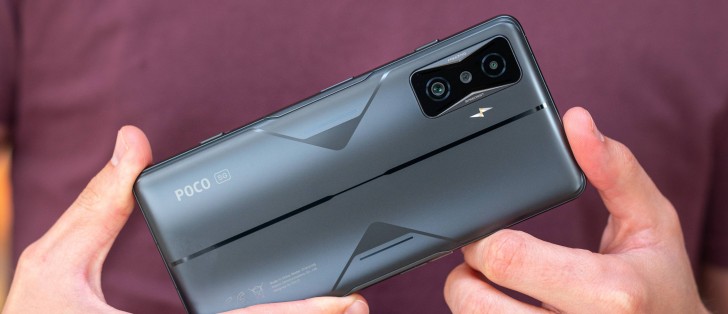 Xiaomi Poco F4 GT
Excellent AMOLED screen, 1B colors, 120Hz, HDR10+
Dual Glass, aluminum frame, IP53-rated design
The flagship Snapdragon 8 Gen 1 5G chip
Stereo speakers
Top-class battery life, fast to charge
Dependable triple camera
Uninspiring battery life
Not waterproofed
The Poco F3 has been finally dethroned from this list by the new Poco F4 GT. It is the cheapest Snapdragon 8 Gen 1-packing smartphone on the market, but that's not the only thing that's great about the Poco F4 GT.
Just like the Poco phones before this one, the F4 GT also comes with one incredibly good AMOLED screen with 1B colors and 120Hz refresh rate. There are four stereo speakers, fast charging, and a reliable triple-camera system, too.
The all-round package also includes physical magnetic pop-up gaming triggers, unbelievably fast 120W charging, and the familiar MIUI 13 on top of Android 12.
The best part of the Poco F4 GT is its pricing, of course. The phone costs €550, which makes it the cheapest flagship you can buy in 2022, a flagship killer, if you will.
Read full review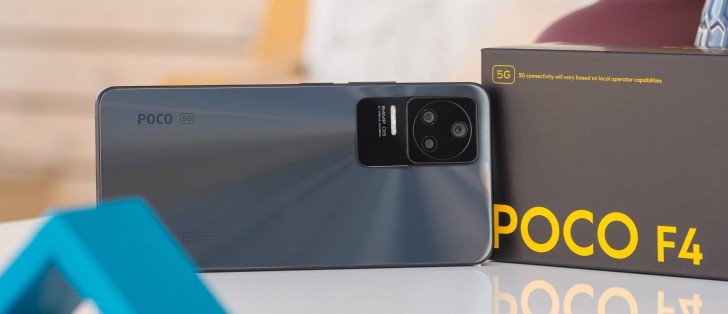 Xiaomi Poco F4
Excellent AMOLED, 120Hz refresh, Dolby Vision
Top-notch performance, great stability, 5G
Loud dual speakers, Dolby Atmos
Dependable battery life, fast to charge
Good all-round camera experience
NFC, IR blaster, Android 12, MIUI 13.
Downgraded macro camera since F3.
The videos capturing needs a boost
The Poco F3 has been replaced by the Poco F4 this year. It's a minor refresh over the popular F3 model with Dolby Vision support for its 120Hz OLED, better cooling system for the Snapdragon 870 5G chipset, improved 64MP primary camera with OIS, and faster 67W charging.
The most evident change is the design, of course, which has gone from curved towards flat shape. It is still IP53-rated, as usual.
The Poco F4 has an excellent all-round package, just like the previous models. It offers stereo speakers, fast 67W charging for its large battery with good endurance rating, a dependable triple-camera setup with improved quality, and the latest MIUI 13.
The Poco F4 launched at €399, but the early bird price is €349, which is an incredibly competitive tag and we can see it purchased over a few flagships – hence the inclusion in this list.
Read full review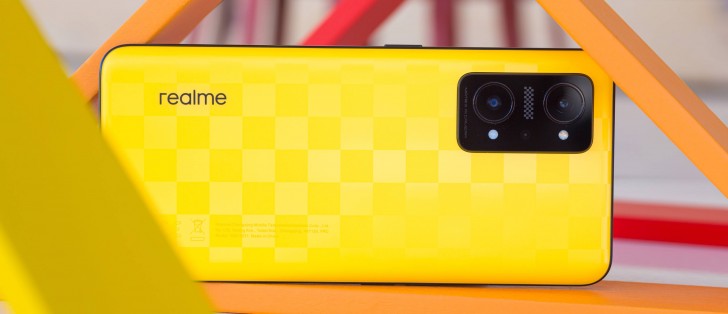 Realme GT Neo 3T
120Hz AMOLED, HDR10+, GG5
Snapdragon 870 5G chip, 8GB RAM
Triple camera with 4K@60fps
Stereo speakers, NFC, UD fingerprint scanner
5,000mAh battery, 80W charging
Games capped at 60fps
No splash resistance
The Realme GT Neo 3T is pretty much the same phone as the Poco F4, but from another maker. If you fancy Realme over Xiaomi, the Neo 3T offers similar 120Hz AMOLED, the same Snapdragon 870 5G chipset, same triple-camera setup (sans OIS), and you will get an even better battery life with faster 80W charging.
The Realme GT Neo 3T costs as much as a mid-ranger at €429, so some cuts had to be made. There is no ingress protection for starters. You will not find a zoom camera, while photo and video quality isn't the best of the bunch. But we can very much live with these omissions on that price.
Read full review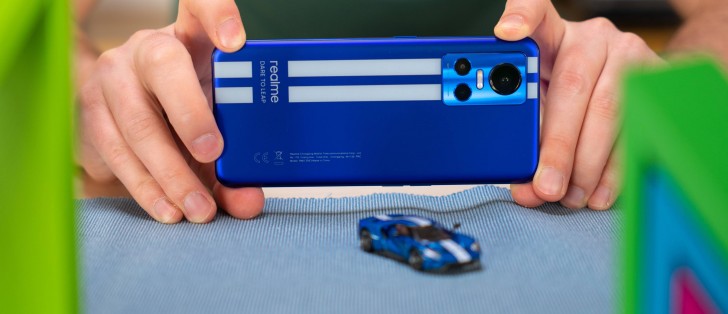 Realme GT Neo 3 150W
120Hz AMOLED, 1B colors, HDR10+, GG5
Dimensity 8100 chip, 5G
Triple camera with OIS and 4K@60fps
Stereo speakers, NFC, UD fingerprint scanner
5,000mAh battery, 80W charging
Games capped at 60fps
No splash resistance
The Realme GT Neo 3 is a more premium version of the Neo 3T with an improved display (1B colors), a faster and newer Dimensity 8100 5G chipset, and an improved main camera with a new 50MP sensor and OIS.
These updates add an extra €180 on top of the Neo 3T price, which may not be worthy for some. But these premium features get the Neo 3 closer to the flagship class and with its €599 price tag, it can easily pass as a flagship killer, too.
Read full review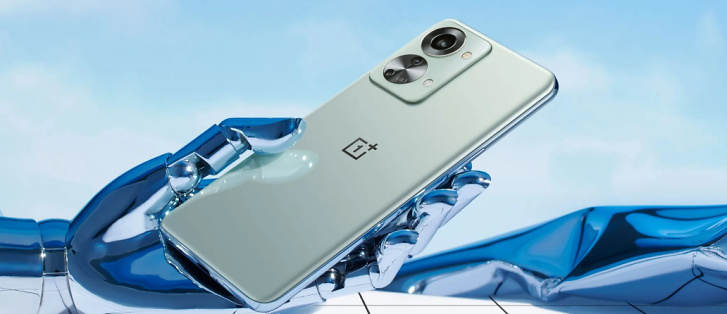 OnePlus Nord 2T
Fluid AMOLED, 90Hz
Excellent performance with Dimensity 1300 5G
Reliable camera with OIS
80W fast charging
Stereo speakers
Android 12, Oxygen OS 12
Games capped at 60fps
No ingress protection
Most competitors offer 120Hz displays
The €429 OnePlus Nord 2T is an excellent phone with a 90Hz AMOLED screen, powerful Dimensity 1300 5G chip, stereo speakers, and promising cameras. It also blazing-fast charging and fluid Oxygen launcher on top of Android 12.
The OnePlus Nord 2T is a minor refresh over the Nord 2 – there is 80W faster charging, up from 65W, and newer Dimensity 1300 SoC. The D1300 model is the same as the Dimensity 1200 within the Nord 2, with the only novelty being the MediaTek's HyperEngine 5.0 support, which should improve gaming performance.
The Nord 2T is a powerful smartphone with many premium features. And because of its more than reasonable price, it deserves a spot on our shortlist here.
SPECS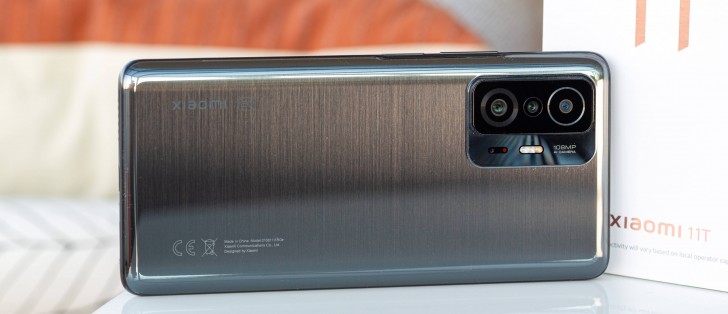 Xiaomi 11T
Great build with attractive design, splash resistance
120Hz OLED, 1B colors, HDR10+
Dimensity 1200 chip with 5G
Good battery life, fast charging
Reliable camera
Stereo speakers, NFC, IR port
No telephoto, no OIS
Mediocre standby performance
Outdated selfie camera
Dolby Vision reserved for 11T Pro
The €299 Xiaomi 11T is an excellent offer, which can be easily considered as a flagship killer. It features a great OLED screen with 120Hz refresh rate and HDR10+, though Dolby Vision is reserved for the 11T Pro model. We are quite happy with the Dimensity 1200 5G chip performance - it delivers flagship-like speed.
The triple-rear camera is dependable - it offers good photo and video quality. It cannot offer lossless zoom though, and the selfies aren't up to par.
The good all-round experience also includes loud stereo speakers, rich connectivity options, side-mounted fast fingerprint sensor and splash resistance.
If you live in India, where the Xiaomi 11T is not available, you may want to consider the Xiaomi Mi 11X Pro - the local version of the EU's Mi 11i. It is pretty much the same phone as the 11T sans the more powerful Snapdragon 888 chipset and the slower 33W charging.
Read full review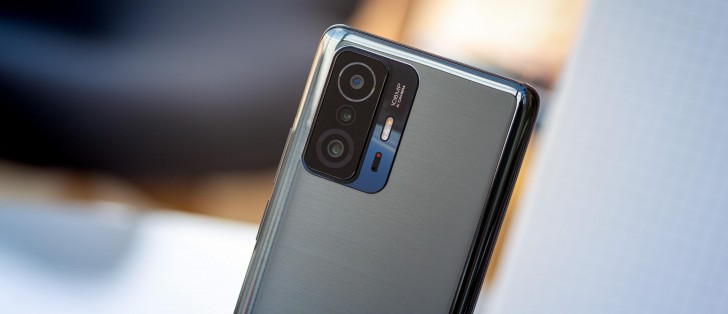 Xiaomi 11T Pro
Great build with attractive design, splash resistance
120Hz Dolby Vision OLED, 1B colors
Snapdragon 888 with 5G, 8GB RAM
120W fast charging
Reliable camera
Dolby Atmos stereo speakers, NFC, IR port
No telephoto, no OIS
Mediocre battery life
Outdated selfie camera
Poor sustained performance, throttling
The Xiaomi 11T Pro price has dropped to some more reasonable levels (about €450) and we are ready to recommend it for its outstanding Dolby Vision screen, excellent Dolby Atmos speakers, flagship performance, and reliable camera experience.
One of the key features of the 11T Pro is the 120W fast charging - a full charge is achieved in 21 minutes!.
The triple camera on the back is rather good, too, even if the daylight processing isn't up to par. The selfie camera on the other hand is in dire need of an update.
The battery life on the 11T Pro is rather disappointing, the top-of-the-line chipset is prone to throttling and not having complete ingress protection is worrisome. Then again, at that price and with these versatile skills, we believe many will find the 11T Pro an excellent daily driver. Xiaomi is advertising it for its video capturing skills and it indeed deserves a praise, so if you fancy shooting videos, you should definitely consider it.
Read full review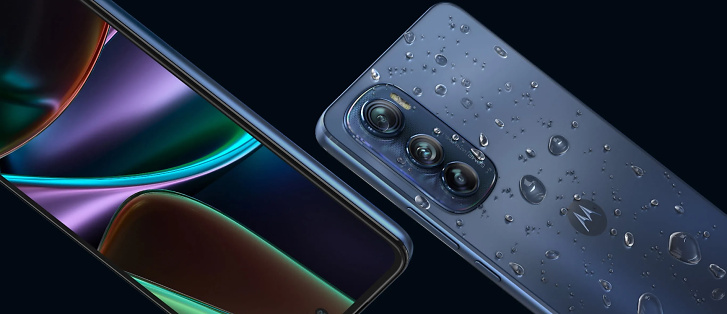 Motorola Edge 30
6.7" 144Hz 1B color, HDR10+ OLED screen
Snapdragon 778G+ 5G chip
Ready For support
Stereo speakers
Plenty snappers and shooting modes, AF for a 50MP UW camera
Water-repellent design
Fast, but not flagship chipset
Not that fast to charge
The Motorola Edge 30 price is incredibly attractive at €450, almost half of what the maker is asking for the Edge 30 Pro model that is the same phone but with the most current Snapdragon 8 Gen 1 chipset.
So, the Edge 30 is a great offer for those seeking an all-round experience - it has a great 144Hz OLED and powerful enough Snapdragon 778G+ chipset with 8GB RAM and 5G. It also packs a more premium camera setup with a 50 OIS MP primary, a 50MP ultrawide with AF, and there is also a high-res selfie shooter with 4K video capturing.
The cool Ready For connectivity is also supported.
For the extra €350-€400 over the regular Edge 30, the Edge 30 Pro will give you a faster chipset, faster charging and 8K video capturing – and we don't think those are worth that much.
The Motorola Edge 30 has everything that fits the description of a flagship killer – a brilliant screen, gaming-oriented performance, premium cameras, and stereo speakers. It's design is splash-proof, and while the charging isn't impressively fast at 33W, it will do for most people for sure.
SPECS
India special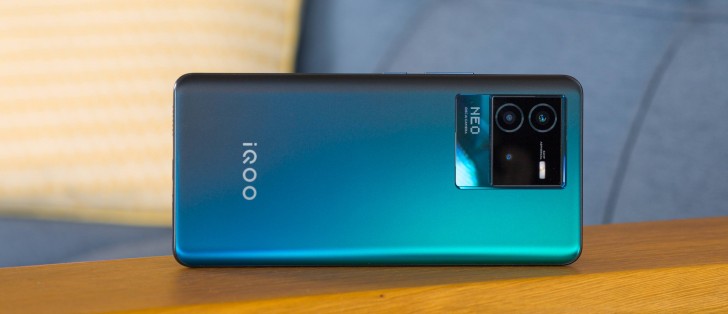 vivo iQOO Neo 6
Likable design, lightweight
Excellent AMOLED screen, 120Hz refresh, 360Hz touch, HDR10+
Outstanding speed and sustained performance
Fast charging
The main camera offers great video quality
Stereo speakers, NFC
Mediocre photo quality across the board
The speakers' audio quality is not up to par
No ingress protection
No NFC, no EIS for selfies
The iQOO Neo 6 is an India-exclusive phone on a very tempting price, that offers a beautiful design and a solid and lightweight build. The most notable features of the Neo 6 are its excellent 120Hz HDR10 AMOLED screen and the lovely performance with excellent stability courtesy of the Snapdragon 870 5G chip.
The Neo 6 speakers turned out loud, though the quality was a mixed bag. The battery life was also pretty good, but the standby performance was rather mediocre. The cameras are reliable, but they save a bit overprocessed photos, which may not be everyone's cup of tea.
Overall, we've put the iQOO Neo 6 on our shortlist for it is an excellent device for gaming and multimedia, and it is priced just right. It will do the job as a cameraphone, too, though if the photo quality is a priority, the competition has better offers for that.
Read full review
Premium choice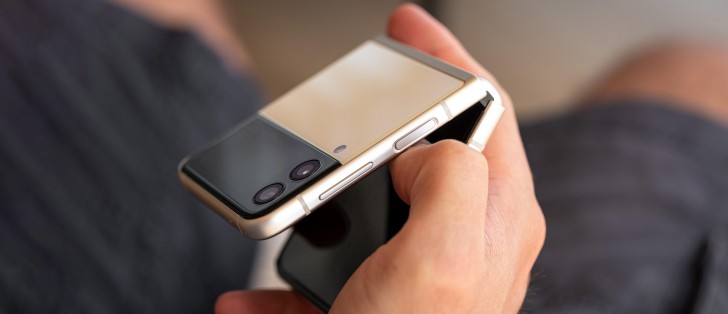 Samsung Galaxy Z Flip3 5G
Compact, nostalgia points
Waterproofed!
Well-executed folding display
Flagship dual-camera
Snapdragon 888 5G chip is ideal for everything
Stereo speakers, NFC, 5G, reverse wireless charging
Mediocre battery life
Slow to charge
Screen is susceptible to scratching
Expensive
The Galaxy Z Flip3 5G is the latest compact foldable smartphone by Samsung and its highlight is probably the waterproofed design. The device also features an improved hinge and foldable AMOLED, now with 120Hz refresh rate.
The Flip3 also utilizes the best Snapdragon 888 5G chip available to date, and it features a flagship-grade Samsung dual-camera with a small rear-facing AMOLED screen for selfies and notifications.
The folding screen is the centerpiece of this device, but it's also its weakest point. The repairs aren't a piece of cake with this phone. The battery life is mediocre at best, while the fast charging is not that fast and there is no bundled charger. Finally, the Z Flip3 5G is expensive despite its caveats!
The Flip3 is quite the premium all-rounder - a small yet powerful phone, with excellent performance and camera, gorgeous build and screen, and its foldable design that's prone to all sorts of customizations and that's why it's on this list.
Read full review
Most recent updates
June 29, 2022: Replaced the Poco F3 with Poco F4 GT as new Top. Replaced the OnePlus Nord 2 5G with the OnePlus Nord 2T. Replaced the Moto Edge 20 Pro with the Moto Edge 30. Added Poco F4, Realme GT Neo 3T, Realme GT Neo 3, iQOO Neo 6. Removed OnePlus 8T, Zenfone 8 Flip, Red Magic 6R, Google Pixel 6, Realme GT Neo 2.
December 7, 2021: Added the Motorola Edge 20 Pro, Xiaomi 11T Pro, Pixel 6, Asus Zenfone 8 Flip and the Samsung Galaxy Z Flip3.
November 18, 2021: Added the Realme GT Neo2 and the Xiaomi 11T. Removed the nubia Red Magic 6R.
October 20, 2021: Added the OnePlus Nord 2 5G. Removed the Galaxy S21 5G, Xiaomi Mi 11, Zenfone 8 and the OnePlus 9R.
June 30, 2021: Added the Realme GT 5G and the nubia Red Magic 6R.
May 17, 2021: Replaced the Galaxy S20 FE with the Poco F3 as our Editor's choice. Replaced the Mi 10T Pro 5G with the Mi 11. Added the Galaxy S21 5G, the Zenfone 8 and the OnePlus 9R, and removed the Realme X50 Pro, the Redmi K30 Pro Zoom and the iQOO 3.
---
Best phones by category
That's for camera phones and flagships.If those flagship killers have then how companies sell their premium phones?
Anonymous
17 Jul 2022
S6p
Why there is no flagship killer with great main, ultrawide and 3x telephoto cameras?