Best gaming phones 2021 - buyer's guide
GSMArena team, Last updated 30 December 2021.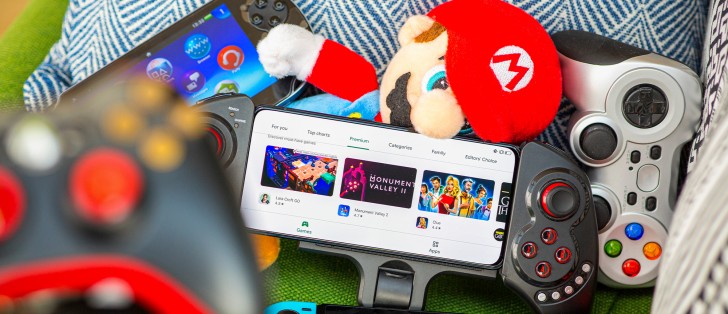 Last updated: December 30, 2021 (Changelog)
Phones have gradually replaced so many standalone devices we used to rely on, so why not take over our handheld gaming. Razer made waves in late 2017 and Asus' ROG branch joined in in 2018, with offers following from a Xiaomi-backed Black Shark and ZTE's nubia. Those have gaming-centric features and often sport a certain gaming aesthetic that may not be to everyone's taste, but there are also some mainstream phones that can do better for gaming than others. What's the best there is right now?
Here's what we consider to be the best gaming phones of 2021.
---
Editors' choice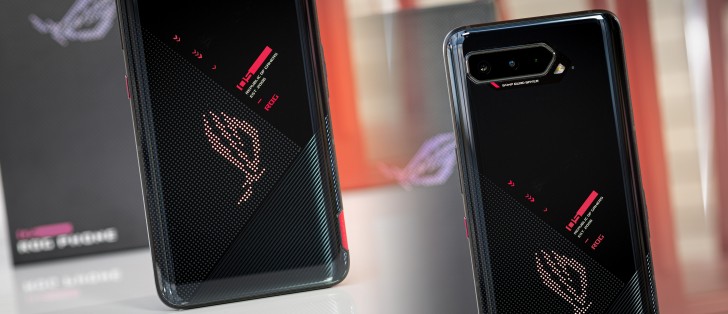 Asus ROG Phone 5
The most toned-down and subdued ROG aesthetic to date
AirTigger 5 ultrasonic touch sensors are truly industry-leading in versatility and precision. Motion controls are extended and greatly improved from last gen
Industry-leading stereo speaker setup, with gaming-specific enhancements
Amazing 144Hz AMOLED display, with excellent automatic refresh rate handling and high refresh rate gaming support
One of the best thermally-managed Snapdragon 888 implementations on the market
Clean, yet very feature-rich Android OS, complete with unparalleled gaming options and tweaking controls
Solid all-round camera performance
No longer backwards compatible with most ROG Phone II or 3 accessories. Available accessory ecosystem is significantly smaller than on previous models
New AeroActive Cooler 5 and side connector designs are fragile and worse than their predecessors
No water or dust resistance
No microSD
Nobody does smartphone gaming quite like Asus. Four iterations into the ROG Phone line, that remains a fact.
Asus has already released more expensive ROG 5s and 5s Pro models based on the Snapdragon 888+ chipset, but they are more expensive, produce more heat that may translate to throttling, and that's why we think the OG ROG 5 is still the one to get.
The ROG Phone 5 is a true powerhouse in every sense of the word - a phone that is specifically crafted to deliver the best possible gaming experience, with any other concern or consideration taking a back seat. It just so happens that when you make an excellent gaming flagship, you usually end up with an excellent all-around device in general that has plenty of appeal outside gaming.
If mobile gaming is your top priority, then it is tough to find another offer that delivers anywhere near the complete and in-depth, all-round experience ROG does.
We can certainly go on to praise Asus' excellent logic for handling the fast 144Hz refresh rate on the ROG Phone 5's OLED panel or the in-depth control mapping and customization offered by Armory Crate, with control schemes often bordering on unfair advantage. However, it would be deceitful to just praise the ROG Phone 5, when in fact it is one of the weaker entries into the ROG family to date. On a hardware level, it constitutes a small upgrade over the ROG Phone 3.
There are no new major spotlight features, no pushing the envelope in terms of display tech or additional controls and inputs. We can't say we particularly like the new design for the side connector. It is hard to operate and fragile. Plus, it breaks compatibility with the excellent Mobile Desktop Dock. On top of that, the slightly taller body of the ROG Phone 5 makes it incompatible with other accessories, like the TwinView Dock. The simpler design for the AeroActive Cooler 5 also has its issues, and for the first time ever, it is not included with every unit. The new split battery design is also a polarizing topic.
Perhaps Asus is amidst some business "reorientation" here. Shifting focus away from end users and extravagant accessories to capture headlines and laser-focusing on delivering pro tools for the e-sports contestants and organizers exclusively. It seems to be too early to tell. Even so, the ROG Phone 5 remains the most feature-complete and refined gaming phone out there today.
Read full review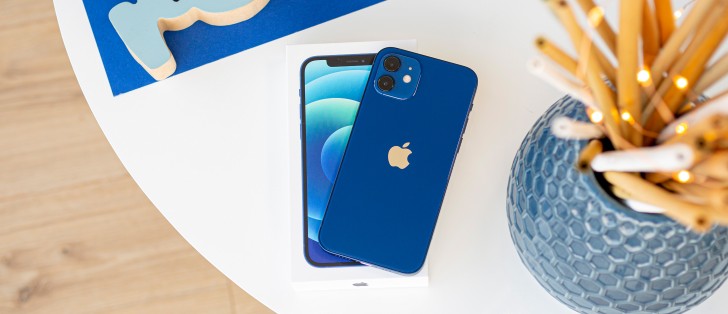 Apple iPhone 12
Vast game ecosystem, early releases and exclusive iOS titles
One of the most powerful chipset available
Great OLED screen, Dolby Vision and HDR10
IP68 rated
Very capable dual-camera
60Hz refresh rate, notched too
No charger in the box
We are replacing the iPhone 11 recommendation with the now cheaper iPhone 12 model. It is one very capable phone for gaming thanks to its punchy OLED and powerful Apple A14 chip. In fact, the iPhones always have been, we'd argue. Certainly, the combination of super-powerful hardware with a huge selection of games (some exclusive to the platform or coming sooner than elsewhere) makes the iPhone 12 a gaming smartphone. The loud stereo speakers, do help, too.
Sure the iPhone lacks the bells and whistles of gaming-centric handsets and its display has a mere 60Hz refresh rate, and its design is rather bland and non-flashy. But it too is a very good phone outside of that one use case called gaming.
Read full review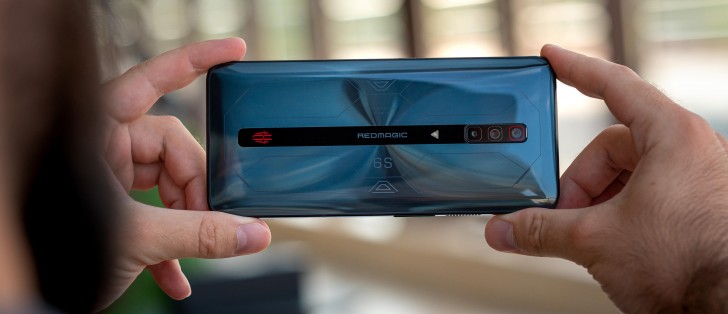 ZTE nubia Red Magic 6s Pro
165Hz AMOLED display, minimal touch latency, bright
Snapdragon 888+ with a built-in fan ensures sustained top performance for long gaming sessions
Trigger buttons with 450Hz touch sampling
Lower price than the competition
Decent battery life, fast charging
Not many games can provide framerates to match screen refresh rate
Uninspiring camera performance
Confusing software
Tthe 66W charger doesn't come bundled
The Nubia Red Magic 6s is an excellent is one of the most interesting gaming phones so far. In addition to the latest Snapdragon 888+, with built-in cooling fan, of course, we also get this amazing 6.8" AMOLED with 165Hz refresh and 1B colors.
Just like the Red Magic 5G/5S/6, the Red Magic 6s is affordable (in flagship terms), ships to pretty much everywhere and it looks plenty cool. And what the ROG Phones need an accessory for, the Nubia has built in - a cooling fan.
It may not be picture-perfect as the camera performance is underwhelming, but as far as gaming go - this the Red Magic 6s/Pro is one of the best in the class.
Read full review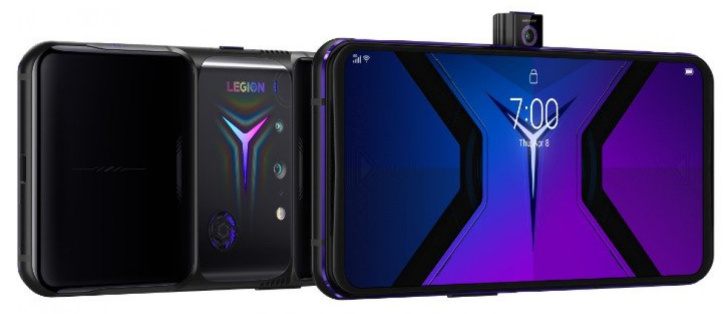 Lenovo Legion Duel 2
Great 144Hz OLED display, HDR10+, no cutouts
Promising battery life and blazing fast charging
Snapdragon 865+, 12GB or 16GB RAM, UFS3.1 storage
Shoulder trigger, RGB lights
Stereo speakers
No IP rating
No wireless charging
No audio jack, no microSD slot
€1000
The newly released Lenovo Legion Duel 2 is shaping up as one of the ultimate gaming smartphones for sure. It has a promising 144Hz AMOLED screen with fast touch response, the fastest chip on the market yet, plenty of RAM, and, of course, plenty of triggers, capacitive zones on the back and two force touchpoints on the display itself. There are no cutouts on the screen as the new 44MP selfie camera is mounted on a motorized pop-up mechanism on the side.
The Duel features an advanced cooling system with two dedicated fans - the first one intakes hot air and passes it through a copper heat sink, while the other one serves as an exhaust.
The dual-camera (64 main + 16MP ultrawide) is nothing special, but it's a gaming phone, not a camera one. What's special though is the fast wired charging. The battery comes in at 5,500mAh and is separated into two 2,750 mAh cells. It can be recharged at 90W and a full charge is achieved in just 30 minutes. To do so you need to plug in chargers in the two USB-C ports - one on the bottom and another on the left side and fill the two cells simultaneously.
The second Duel is cheaper than its predecessor - its EU price starts at €799. It seems to be packing everything a gaming phone needs, including RGB logo on the back and a streaming-friendly selfie camera. And if things turn out for the better, this may as well replace the ROG 5 in our next revision of this guide.
SPECS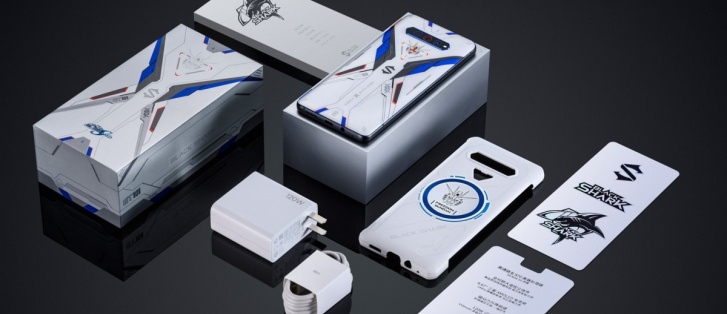 Xiaomi Black Shark 4S Pro
Not that expensive
144Hz OLED display, HDR10+
Promising battery life and very fast 120W charging
Snapdragon 888+ 5G
Physical gaming triggers
Stereo speakers, audio jack
No IP rating
No wireless charging
The Black Shark 4S Pro is a refreshed Black Shark 4 Pro with the more powerful Snapdragon 888+ chipset. It is an excellent choice as it's probably the cheapest among these gaming-oriented flagships. It offers some notable cities such as a 144Hz OLED, a flagship chipset, and all-round connectivity options. p>
The Black Shark 4S Pro features with a 6.67" OLED display, capable of 144Hz refresh rate and HDR10+ playback. It also packs a large 4,500mAh battery that can be fast charged at 120W for 15 minutes. It also flexes stereo speakers, plus it offers an audio jack!
The best part is that the Black Shark 4S Pro is not that expensive, not ROG money anyway. And if that's still a bit too expensive for you, you may want to consider the even cheaper Snapdragon 870-powered Black Shark 4S.
SPECS
India Special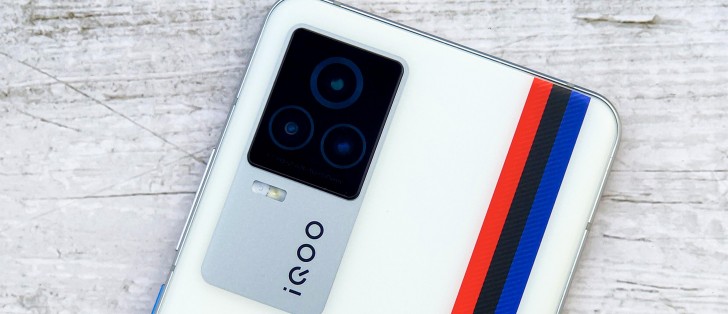 vivo iQOO 7
A 120Hz AMOLED display, HDR10+
Snapdragon 888, 8GB/12GB RAM, UFS 3.1 storage
Stereo speakers
Versatile camera experience
Incredibly fast charging
Not as pricey as a flagship
Limited availability
HRR gaming seems limited
No ingress protection
The iQOO 7 Legend is sold in India at quite an attractive price and because of its top-notch hardware we decided to list it here. See, the iQOO 7 has many high-end and gaming-friendly features like the 120Hz OLED screen, the powerful Snapdragon 888 chipset, the super fast charging and the stereo speakers.
We also liked its versatile triple camera with a 48MP OIS primary, a 13MP 2x tele and a 13MP ultrawide snappers.
The only real omissions on this iQOO 7 are the ingress protection and dedicated gaming features like hardware triggers, but there is at least a good Game Mode as part of the software suit. So, while not a gaming phone per se, the iQOO 7 Legend can surely act as one and its price in India makes it a good local recommendation.
Read hands-on
Value proposition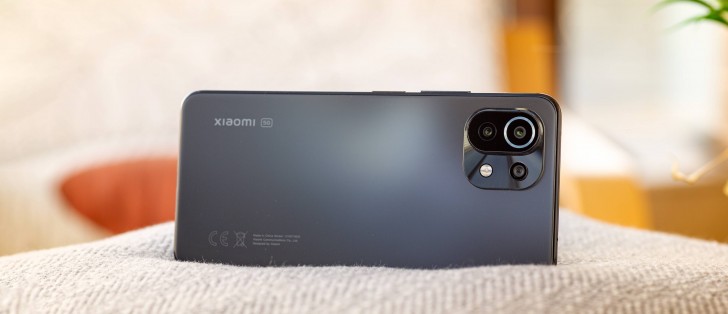 Xiaomi 11 Lite 5G NE
6.55" 90Hz 1B color, Dolby Vision AMOLED screen
Gaming-friendly Snapdragon 778G 5G chip with 6GB or 8GB RAM
Excellent battery life, fast charging
Good overall camera quality
Loud stereo speakers
IP53-rated glass body
Cheap
No special gaming features
The Xiaomi 11 Lite 5G NE (replacing the out-of-stock Mi 11 Lite 5G) looks like an excellent gaming phone on a budget. It has an HRR Dolby Vision OLED screen, while the Snapdragon 778G offers more than enough punch for smooth gaming. And some games can even go beyond 60fps, unlike on the Realme HRR phones. We also appreciate the 11 Lite 5G NE having the battery backup to last you many gaming sessions on one charge. And it's fast to charge!
The 11 Lite 5G NE is particularly good at snapping photos, too, it offers excellent photo and video quality across all cameras. And we did like its stereo speakers, the excellent connectivity options, and the splash resistance.
Read full review
Value proposition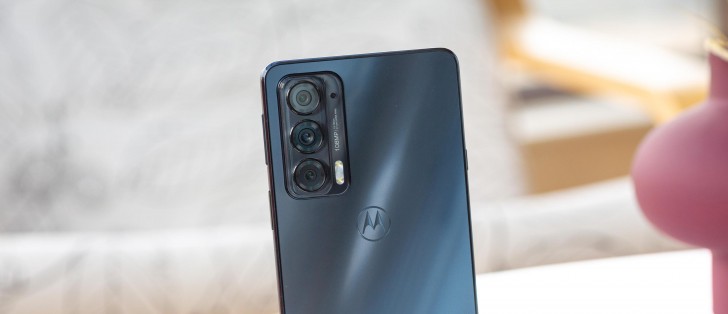 Motorola Edge 20
6.7" 144Hz 1B color, HDR10+ OLED gaming-oriented screen
Gaming-friendly Snapdragon 778G 5G chip with 8GB RAM
Ready For support
Good overall camera quality
Water-repellent design
Cheap!
No special gaming features
No stereo speakers
Average battery life
The Motorola Edge 20 offers a large 144Hz OLED and powerful Snapdragon 778G with 8GB RAM and 5G, making it great for gaming and one, if not the only one to offer a 144Hz display on a budget. We also liked the versatile camera options and the Ready For connectivity that's all but a gimmick.
HRR gaming is possible on the Edge 20, though via the Auto refresh rate mode the screen maxes out at 120Hz. If you want 144Hz in games, this could be potentially an issue - either software support-related or just not as powerful hardware to handle it.
There are no stereo speakers on the Edge 20, the battery life isn't that impressive and there are no gaming features. But having a good screen, enough power and the Ready For support make this Edge one versatile smartphone. But it costs just €350, which makes it a great offer of you are on a budget.
Read full review
Most recent updates
December 30, 2021: Added the iQOO 7 Legend as India Special. Removed the nubia Red Magic 6R (discontinued).
October 20, 2021: Added the Motorola Edge 20. Replaced the iPhone 11 with the iPhone 12. Replaced the Mi 11 Lite 5G with the 11 Lite 5G NE. Replaced the Red Magic 6 with Red Magic 6s. Replaced the Black Shark 4 Pro with Black Shark 4S Pro.
June 30, 2021: Added the nubia Red Magic 6R.
May 18, 2021: Replaced the ROG Phone 3 with ROG Phone 5. Replaced the Red Magic 5G with Red Magic 6. Replaced the Black Shark 3 Pro with the Black Shark 4 Pro. Replaced the Xiaomi Mi 10T Lite 5G with Xiaomi Mi 11 Lite 5G. Replaced the Lenovo Legion Duel with Lenovo Legion Duel 2. Removed Moto Edge, Huawei P40 Lite and iQOO 3.
---
Best phones by category
Thanks for the information. Learned and got so many information about gaming phones. Android Central also provided cool info about best gaming phone. Its going to help us a lot. keep providing us these kind of information.
I've used android and iPhone. TBH they are good for gaming such as genshin impact, ragnarok, pubg, in terms of fast loading and smoothness. Downside for ios is they do tend to drain battery fast.