Best gaming phones 2020 - buyer's guide
GSMArena team, 22 Nov 2019.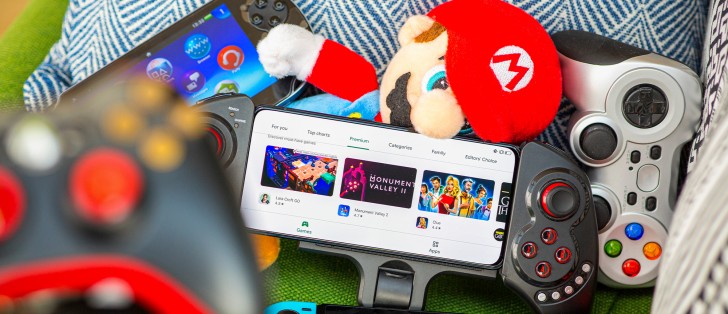 Phones have gradually replaced so many standalone devices we used to rely on, so why not take over our handheld gaming. Razer made waves in late 2017 and Asus' ROG branch joined in in 2018, with offers following from a Xiaomi-backed Black Shark and ZTE's nubia. What's the best there is right now?
---
---
Here's what we consider to be the most memorable gaming phone of 2019.
Editors' choice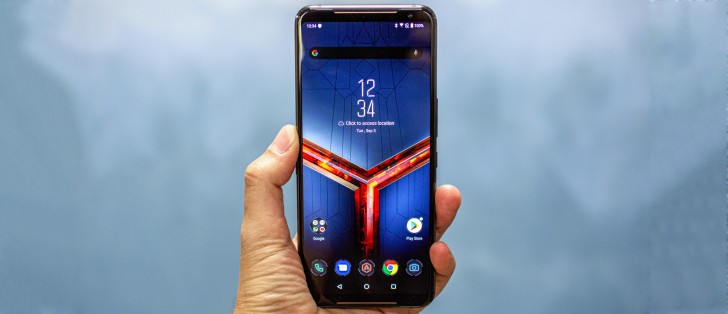 Asus ROG Phone II ZS660KL
The only 120Hz AMOLED display in the business, minimal touch latency, bright, very accurate, HDR capable
Well thought-out control layout, plenty of I/O including some unique input offers like the Air Triggers
Huge battery, excellent all-round endurance, snappy charging
Amazing peak and sustained performance, additional active cooling with bundled fan add-on
Super diverse accessory ecosystem
Top-quality stereo speakers
Heavy-ish
No IP rating
No wireless charging
Expensive
It wasn't much of a contest this category - Asus ROG Phone II is easily the best gaming-centric smartphone on the market. It's a specialized tool for gaming as evidenced by its choice of internals, as well as the vast ecosystem of bundled and optional add-ons, but it's also a mighty good smartphone outside of that one specific use case.
The industry's only 120Hz OLED display, the 6.6-inch unit on the ROG Phone II also boasts minimal touch latency while checking mainstream use essentials like high brightness and color accuracy. A 6,000mAh battery provides autonomy while the bundled snap-on fan further helps the internal heat pipe in maintaining top-class performance for prolonged gaming sessions.
Evidently a gaming 'design', the ROG Phone II's looks aren't that much in-your-face, while consciously opting for bigger bezels improves handling and provides room for some of the greatest speakers around. The ROG Phone II also has a camera, by the way, the Zenfone 6's very capable, if not class-leading setup.
For all the things going for it, the ROG Phone 2 is a bit of a brick, weighing in at 240g - to be expected given all the hardware. It's missing some niceties that mainstream flagships in the price range do have like wireless charging, and an IP rating, but it feels like we're asking too much alreday.
Read full review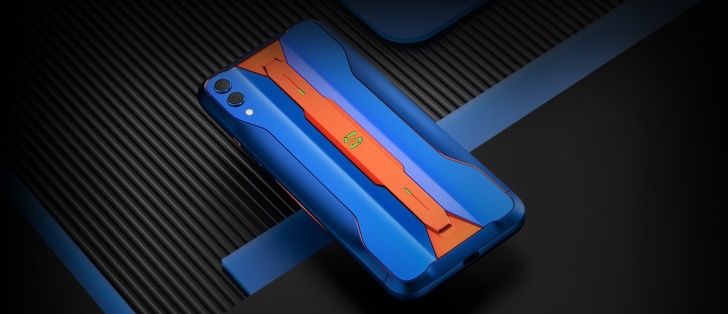 Xiaomi Black Shark 2 Pro
Sort of affordable
Excellent OLED display, aside from the 60Hz refresh rate
Great battery life and quick charging
Game Pads are really nice, but optional, and not quite like the ROG's extensive accessory ecosystem
Screen is only 60Hz
No IP rating
No wireless charging
No 3.5mm jack
The Black Shark 2 Pro is the most obvious competitor, particularly so in the absence of a current Razer phone. The Fall refresh of the Black Shark 2 includes the newer Snapdragon 855+ chipset and shuffles up the RAM and storage options a bit (UFS3.0 too), but remains essentially the same phone.
That means a 60Hz display, which, while otherwise a great OLED, doesn't have the ROG Phone II's gaming creds. The Shark does extract a lot of life out of its 4,000mAh battery, but can't keep up with the ROG Phone II in our everyday tasks testing at 60Hz. The Shark's not quite up there in the audio department either, be it the stereo loudspeakers or through the 3.5mm jack (technically through a dongle).
We did like the GamePads, the sole accessory controller that you can mount on the Black Shark 2. But only the left half comes bundled, while you need to buy the right one separately? It does sound like a bargain, however, compared to ROG's Kunai Gamepad. Which is, in fact, what the Black Shark 2 Pro has going for it in the first place - it's more affordable. Plus, more widely available, in fact.
Read full review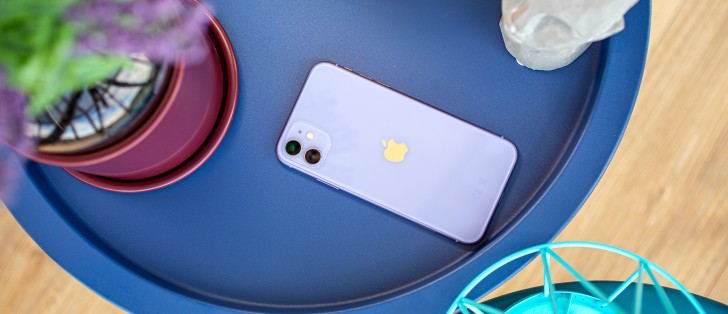 Apple iPhone 11
Vast game ecosystem, early releases and exclusive iOS titles
Most powerful chipset available
Great battery life, wireless charging support
IP68 rated
Very capable camera
Low-res LCD, 60Hz only, notched too
Painfully slow charging with the bundled adapter
Expensive
What, an iPhone is a gaming phone now? Well, it is, it always has been, we'd argue. Certainly, the combination of super-powerful hardware with a huge selection of games (some exclusive to the platform, or coming sooner than elsewhere) makes the iPhone 11 a gaming smartphone. The long battery life doesn't hurt either.
Sure the iPhone lacks the bells and whistles of gaming-centric handsets and its display has a mere 60Hz refresh rate, and its design is rather bland and non-flashy. But it too is a very good phone outside of that one use case called gaming.
Read full review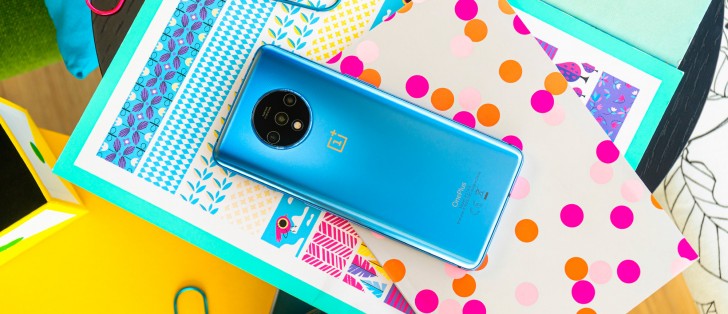 OnePlus 7T
90Hz AMOLED display is excellent overall. Flat too, which we see as a bonus for handling while gaming
High-end internals, performance-oriented thermal policies
Great battery life, fast charging
Capable and versatile triple camera
No official IP rating
Screen doesn't actually run in 90Hz in most games
The OnePlus 7T enters this category as an excellent all-rounder with a few peculiarities that make it a bit better suited to gaming than most.
Sure, it packs a Snapdragon 855+ too, but it also employs performance-oriented thermal policies, letting it throttle less and perform better under sustained load. Then there's the 90Hz display, which should, in theory, be a boon for gaming, though in this case, it does revert to 60Hz for the majority of titles.
Read full review
Almost there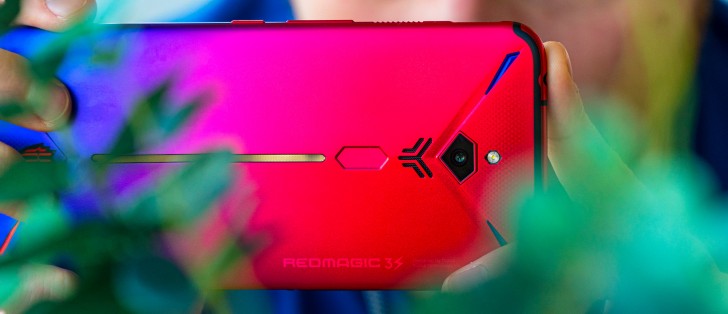 ZTE nubia Red Magic 3s
Built-in fan ensures sustained top performance for long gaming sessions
Lower price than the competition
Quite the looker
The display always runs at 90Hz, there's not setting to switch to 60, plus it's got unimpressive max brightness and weird color rendition
Complete mess of a software package for an English speaking user
Single camera, not a very good one either
Another member of the gaming droids roster, the Nubia Red Magic 3s is like the Black Shark 2 Pro - a chipset refresh more than anything else. That's fine, but it wasn't particularly great to begin with. For starters, while its display is a 90Hz one, which is nice, you can't switch to 60Hz if you want to, it's much too dim for our liking, and it's not great with colors either. Then there's the matter of the single and a rather meh camera, and that's before you get to the poorly translated bits of custom software.
On the plus side, the Red Magic 3s is affordable, ships to pretty much everywhere and it looks plenty cool. And what the ROG Phones need an accessory for, the Nubia has built in - a cooling fan.
Read full review
Best phones by category
Yeah mate I agree iphone 11 is a great and speedy phone
i think we dont see over 60 hz screen good point or it is negative. over 69hz eat alot battery, so i hope 60hx stay,but anyway that no matter what is phone screen hx,it can be drop normal 60hz. useless jsur 'trend' option,just like iris nad...